Modern And Rustic Accents With A Shed Style Roof
The Urban Cabin is one of the latest cabins that Dave Bates, the builder just sent me pictures of and it is  is stunning. The cabin is a combination of both modern and rustic accents with a shed style roof. The Urban Cabin featured is 14 X 28, but can be built to your specification. It was wider than 10′, which required a semi truck for delivery.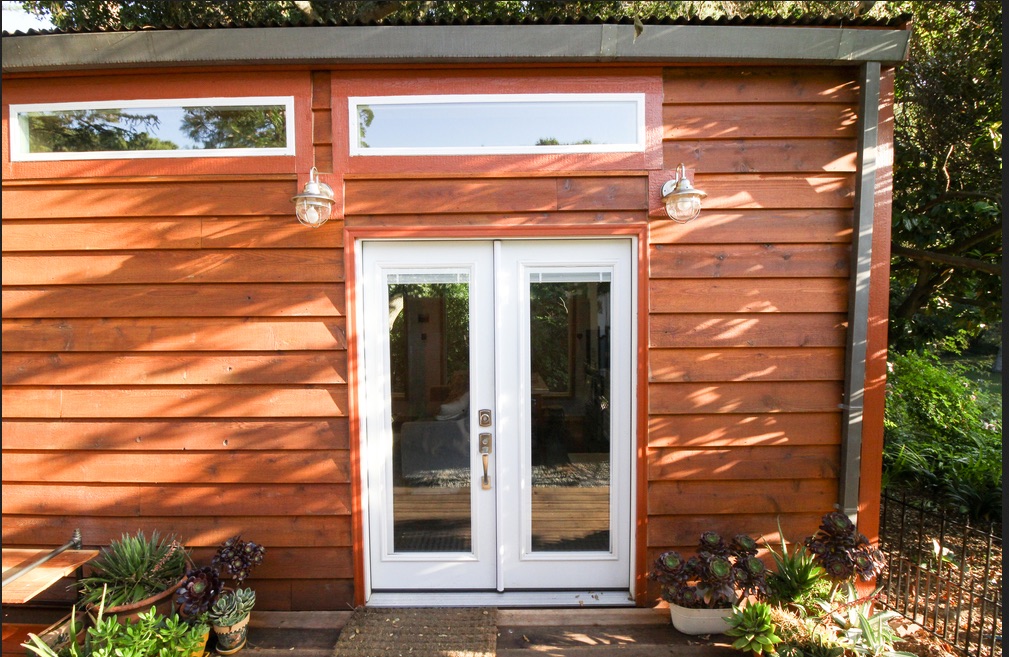 Dimensions
Width choices can be from 8.6, 10, 11, 12 or 14′ with lengths ranging from 18 to 40′ which can be designed in many different cabin styles. The standard height is 13.6 .
Decks and lofts can be added as an upgrade and are not included in the square footage.
Dec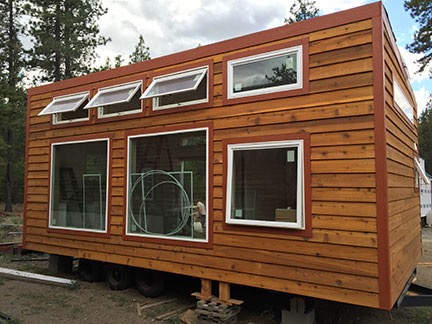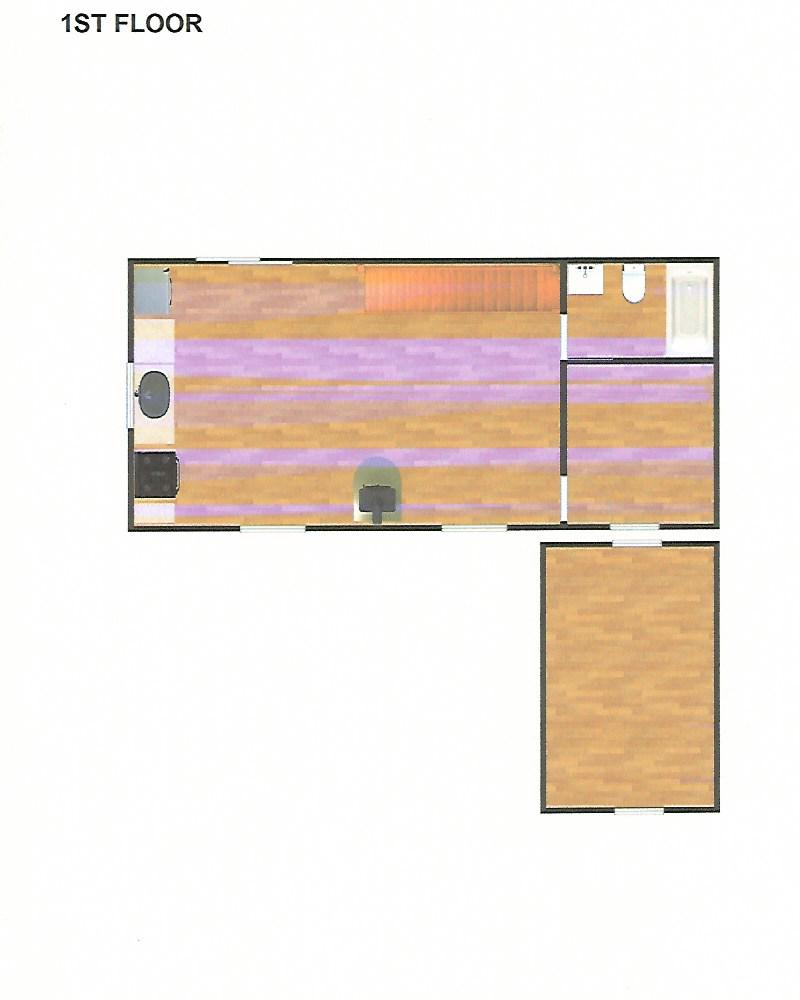 The Featured Urban Cabin Has Beautiful Upgrades: Blue Pine Ceiling, Recycled Glass Counters
The beautiful cabin featured has cedar siding with a dark stain with a rustic roof meant to rust, a blue pine ceiling,  recycled glass counters and many, many custom upgrades. The pine interior is painted white which finishes a very modern look. The standard for this cabin will be an unpainted pine interior. Love the blue pine trim for the windows and how the windows crank open.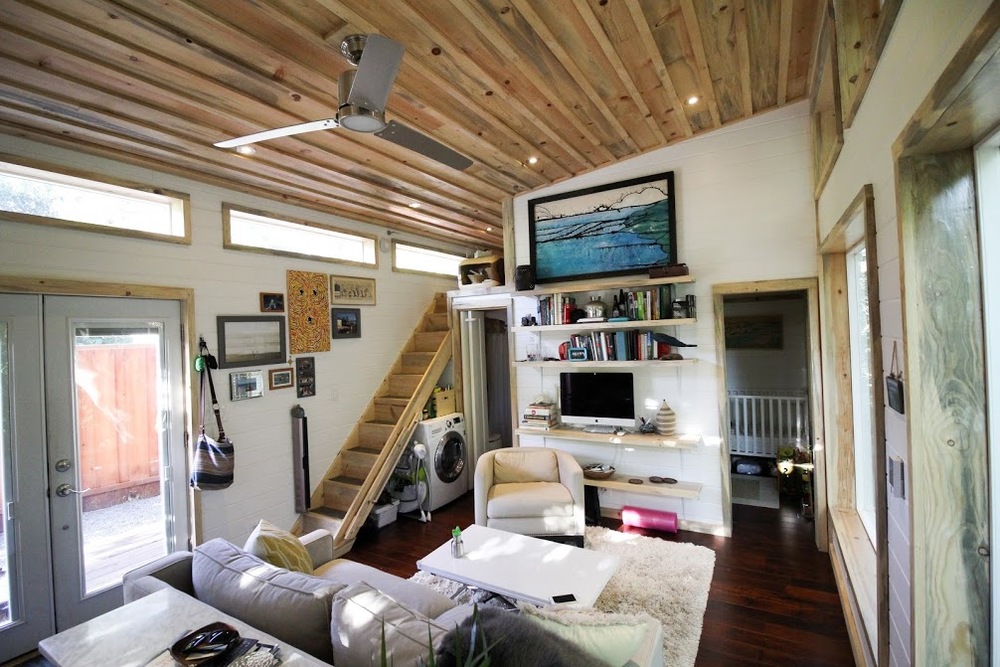 Video Tour Finished Urban Cabin
Standard Base Price Includes:
Custom Built
Steel Trailer
2 x 6 floor joist 16″ O/C T&G OSB sub floor.
2 x 6 sidewalls 16″ O/C
7/16″ OSB sheeting with vapor wrap.
8″ cedar lap siding ( Optional Siding Choices )
Metal Shed style roof( Your Choice Of Color )
Insulated 36″ steel door.
Ceiling Fan With Light Kit
Insulation: Ceiling R-21, Walls R-21 and Floor R-21.
Vented attic
1 x 6 T&G Pine ceiling.
1 x 6 T&G Pine on walls.Upper and lower kitchen cabinets.
Laminate kitchen counter tops w/ back splash.
Recessed lighting in kitchen and bathroom.
Stainless steel double kitchen sink w/ faucet and sprayer.
10′ Cubic Refrigerator
2 Burner electric or propane cook top
Laminate flooring
Linoleum Flooring in bathroom
Shower/ Tub Combo or 32" or 36" Shower
Bath vanity w/ sink and back splash, faucet, mirror, & toilet.
20 gallon electric water heater.
PEX pipe with low point drain.
Wired baseboard or wall mounted heat
GFI breaker in bathroom and kitchen.
50 Amp service panel
Custom Windows Are Included In The Base Price And Will Be Discussed During Your Quote
Additional Upgrade Options
Radiant Floor Heat / $2000.00
EPA Certified Wood or Pellet Stove/From $1500.00 to $ 1800.00 : Includes Slate or Stone
Dickinson's Propane Marine Heater: Installation and inverter $ 1100.00
Propane OR Natural Gas Log Fireplace With TV Mantle 30" or 36"-$2200.00 to $2400.00
Washer & Dryer / $1250.00 ( $ 200.00 extra to convert gas dryer to propane)
Washer Dryer In One $1800.00 ( Includes Installation )
Propane on demand hot water heater / $950.00
10′ Cubic Refrigerator $599.00
17′ Cubic Refrigerator $799.00
20" 4 Burner Gas Stove And Oven $800.00
24" 4 Burner Gas Stove And Oven $950.00
30″ 4 Burner Gas Stove And Oven $1050.00
Dishwasher $ 600.00
AC / $550.00
Sliding Patio Door 6′ $ 500.00
Nature's Head Compost Toilet $960.00
Two 5 Gallon Propane Tanks with gauge and regulator $ 250.00 ( propane not included )
Utility Shed for propane tanks $ 800.00
Stairs with storage $ 1000.00
Built In Desk $ 250.00
Breaks and lights on trailer $350.00
Additional Upgrade Options: Add To Your Quote Notes
Decks
Lofts
One Inch Foam Insulation
Wainscotting
Granite Counter Tops
The Urban Cabin With Metal And Tongue And Groove Cedar Siding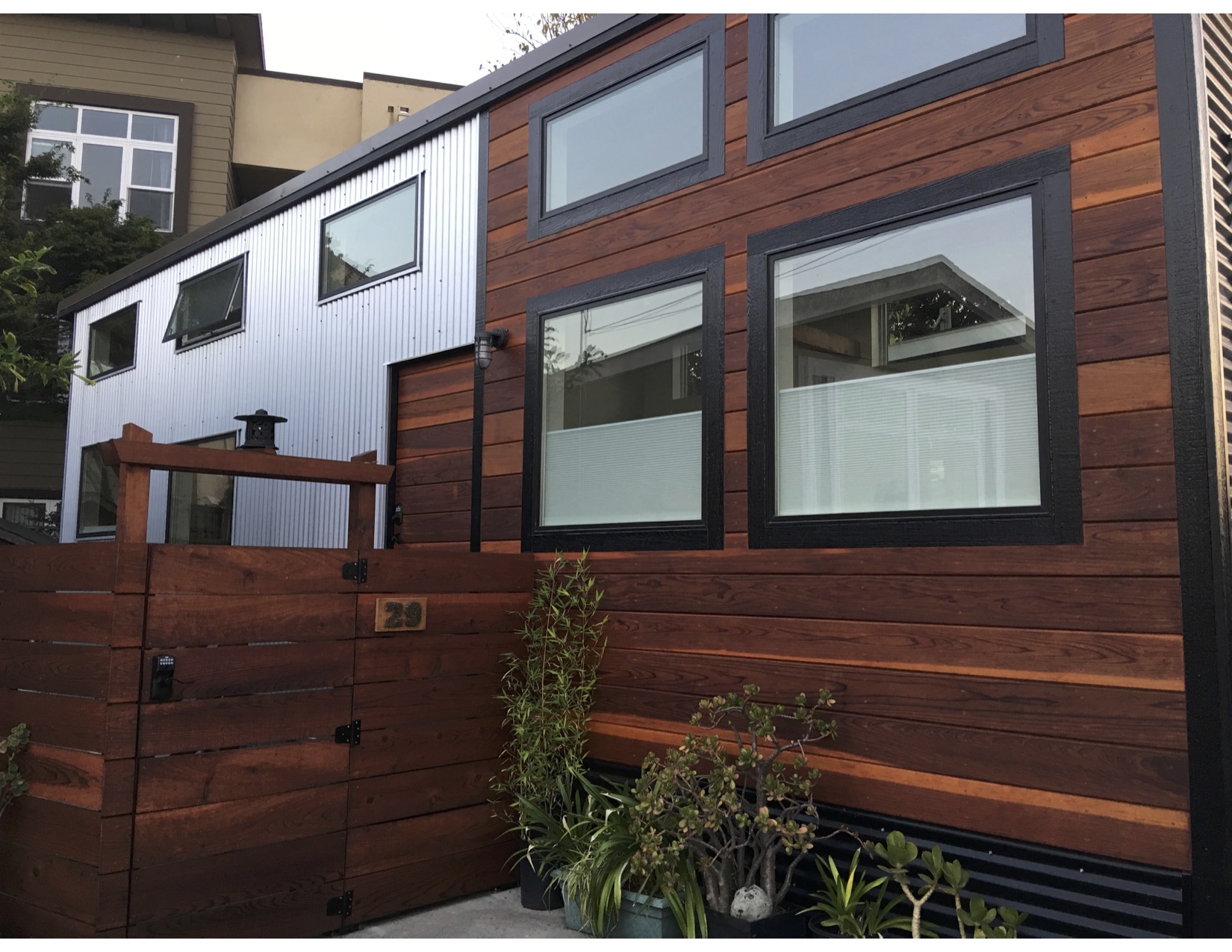 Sharing An Urban Cabin: 12′ X 33′ With Standard Laminate Floors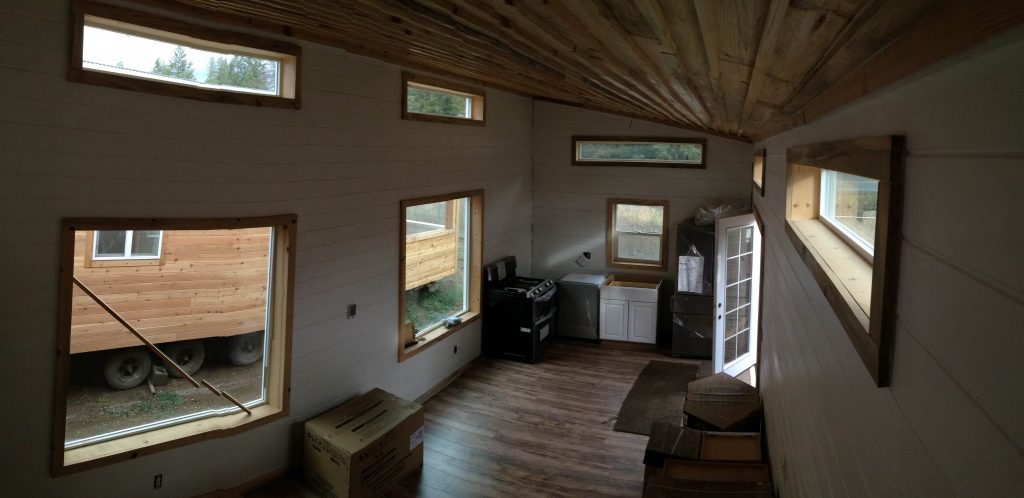 Sharing An Urban Cabin: 12′ X 33′ With A Combination Of Cedar And Black Corrugated Metal

Sharing An Urban Cabin: 12′ X 33′: With A Combination Of Cedar Siding And Blue Metal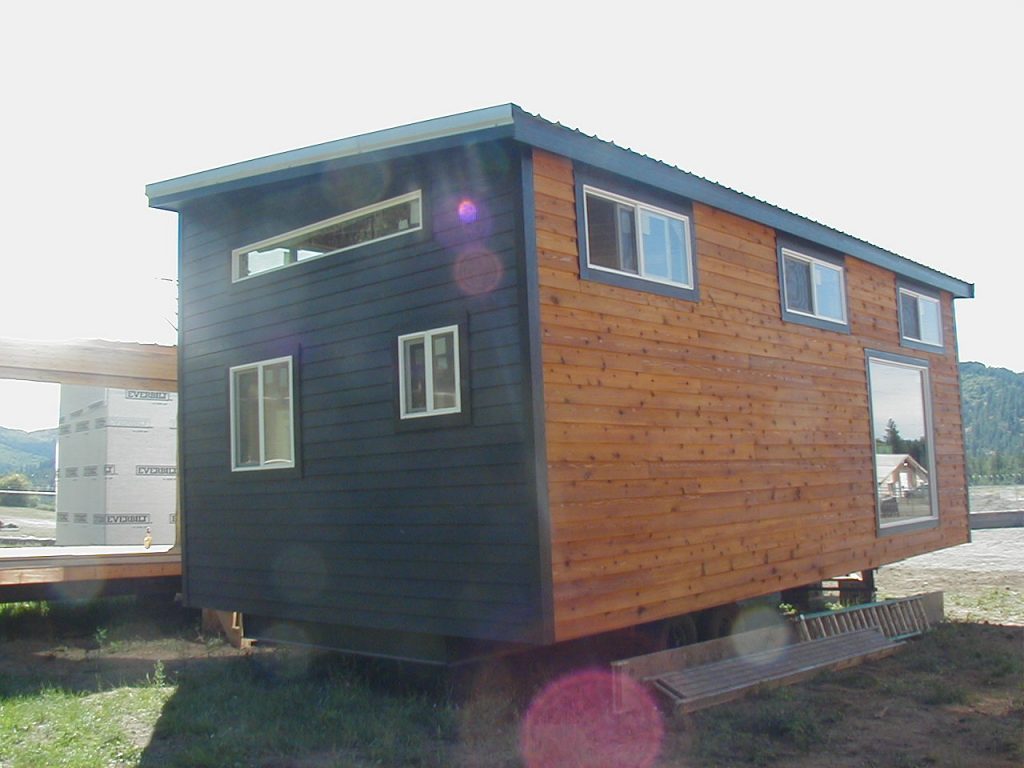 Customer Bought The 12 X 33 Urban Cabin Shell And Finished It So Beautifully Inside
Sharing An Urban Cabin: 12 X 33
The Mini Urban Cabin
8.6 X 24 And 15.6 Tall
Stay At The Mini Urban Cabin At A Seattle Airbnb: Details Here
janet@tinyportablecedarcabins.com
509 770 1694
509 345 2013
Save
Save
Save
Save
Save
Save
Save
Save
Save
Save
Save
Save
Save
Save
Save
Save
Save
Save
Save
Save
Save
Save
Save
Save
Save
Save
Save
Save
Save
Save
Save
Save
Save
Save