Horizon Mobile Village: Palm Springs, California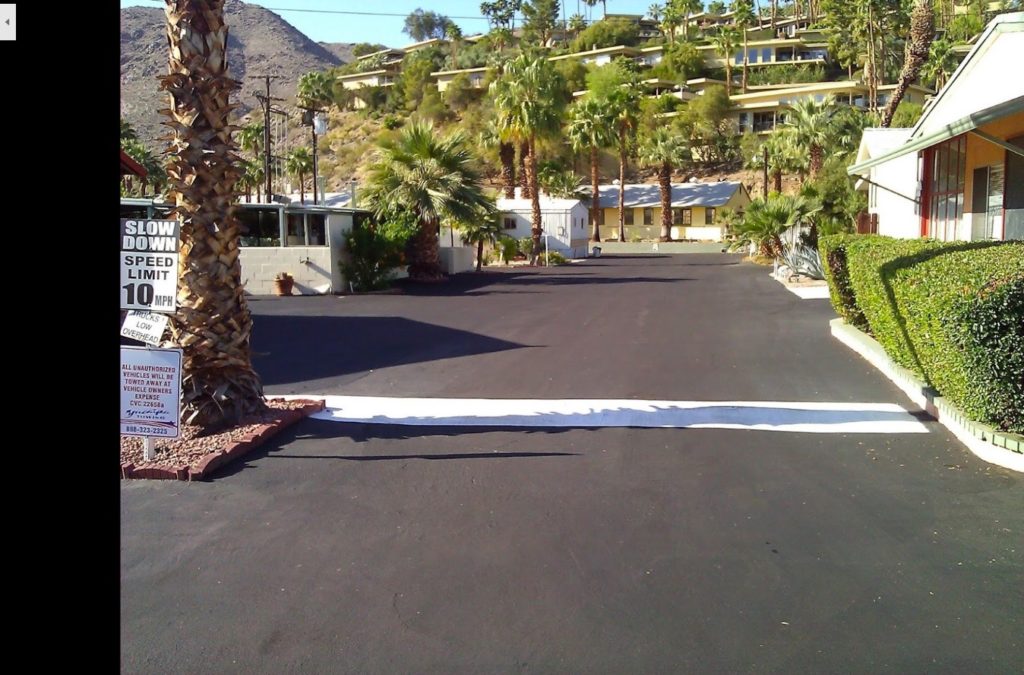 Horizon Mobile Village and RV Park is vintage and tiny home friendly. They are located in South Palm Springs right under the famous Bob Hope House, nestled against the San Jacinto Mountains.
Horizon Mobile Village is an all age park, welcoming residents and travelers of all lifestyles. Established in 1958, it continues to maintain all the vintage charm from that era.
Bob Hope's Home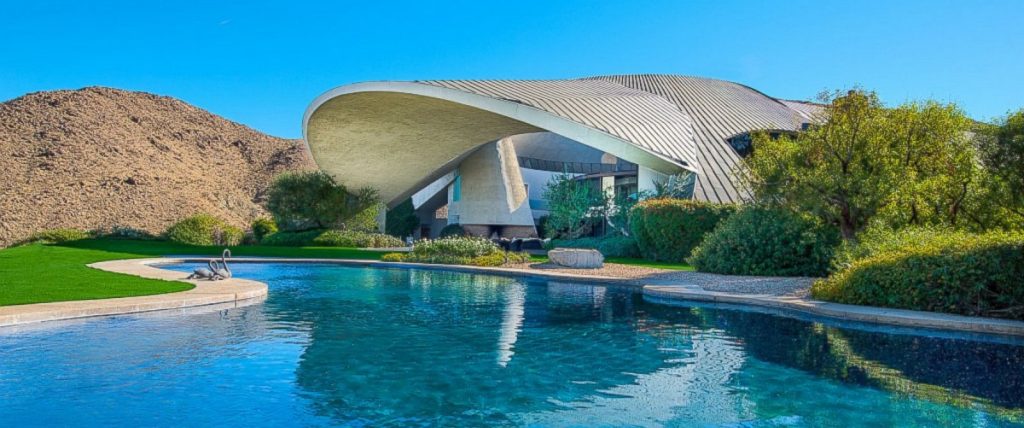 Amenities
Large Swimming Pool
Spa
Outdoor Showers
Three Laundry Facilities
Bathrooms
Showers
Clubhouse
Day Room With Books, Games, Cable TV
Shuffleboard Court
Access Araby Trail From Across The Park
Children Welcome
Pets Welcome ( Size and breed restrictions apply)
Location
Palm Springs is located in the Sonaran Desert in southern California, known for it's hot springs, stylish hotels, golf courses and spas. The Coachella Valley offers hiking, biking and horseback riding trails.
Palm Springs Travel Guide
Special Events
The Coachella Valley and Palm Springs is host to many events.
Palm Springs International Film Festival
The Film Society produces The Palm Springs International Film Festival (PSIFF) every January, and Palm Springs ShortFest in June. In addition to curating the best in international cinema, PSIFF has come to be known as the first stop on the road to the Academy Awards® and our Oscar®-qualifying ShortFest is the largest short film festival and market in North America. Our festivals and year-round programs manifest our organization's mission by nurturing and encouraging new film making talent, honoring the great masters of world cinema, and expanding audience horizons.
By 1981, Keith McCormick had already become a successful entrepreneur in his native United Kingdom, but he longed to realize a dream to move to Palm Springs, California and devote his time entirely to his family…and his cars.
In 1985, Keith hosted his very first Palm Springs exotic car auction. Today, the Palm Springs Exotic Car Auctions have become a world famous Palm Springs tradition.
Taste Temecula's most celebrated wines on a full-day tour from Palm Springs, and explore the valley's dramatic terrain in a powerful H1 Hummer. Pass undulating lines of Syrah and Tempranillo vines as your knowledgeable guide drives you to a series of three wineries, and discover Temecula's unpretentious approach to fine wines. Sample up to 18 wines that range from classic red and whites to an almond-infused bubbly, pause for a relaxed vineyard lunch, and enjoy the sun-drenched scenery of the Temecula Valley.
Since the 1920s, Palm Springs has been Hollywood's desert playground for celebrities to relax and escape from the hustle and bustle of showbiz. The legendary "Two-Hour Rule" of Hollywood studios put Palm Springs on the map as a perfect getaway. Actors under contract had to be available within two-hours from the studio just in case last minute film/photo shoots had to occur.
Contact Horizon Mobile Village
 760 328 3780
janet@tinyportablecedarcabins.com
509 345 2013
509 770 1694
Call usa60) 328-3730 (760) 328-330
Save
Save