Tiny House Estates: Waterfront Tiny Home Community In Indiana
Tiny House Estates is an upscale waterfront  tiny home community in the beautiful woods of northern Indiana, two hours from Chicago. Tiny House Estates  is nestled on 34 acres, gated for privacy and security. Guests are surrounded by more than 20,000 trees hand planted over the past 25 years, which now presents itself as a forest full of wildlife roaming freely. The Kankakee River provides not only canoeing and kayaking but bird watching and serene waters for fishing. Tiny homes on wheels are allowed, though they must be skirted.  The estate is backed up  to 3300 acres of a fish and wildlife preserve.
All The Hard Work Has Been Done
The community has been developed for over 25  years and is a labor of love and all the hard work is done, including all utilities, well, sewer and the zoning to live in your tiny home legally and permanently. Thank you Micheal, for being a trailblazer to bring a community of others together who have a passion for nature, community, art  and tiny homes.
Tiny House Estates  Offers 1/4 Acre Parcels : 15  Lots Available For A Sale Starting At $14,950
Please Note: Special Discount For An Investor Who Would Like To Buy All 15 Lots
Amenities Included With The Lots
Gravel roads
Gravel driveway to your lot
100amp Electric meter
Hook-up into a common well
Hook-up to a cluster septic system
Garbage
Some of the primary roadways are lit
Some tree trimming
Gated entry
A lot of common ground areas for all to share
This property was designed  and founded as a community for personal enjoyment of improving one's daily life and a way to tune into nature as well as creating a place of growth, wellness and happiness. It is a place to truly live and appreciate the simple gifts of life, the arts, and be in harmony with others here at our beautiful haven of  handmade tiny houses. We are seeking fifteen, unique, like-minded souls to join our community who love nature and who are wanting to build a showcase tiny house community.
POA Meetings and Lot Owner's Voting Rights: Property Owners Association

We have a yearly POA meeting in mid-May.
We have a POA board and all board meetings are open to members.
Most importantly, you have a say in your community. When you own a lot, you get 1 vote. If you own two lots two votes, etc.
POA Fee: Monthly Fee $70.00 With Tiny Home ( $7.50  A Monthly For Empty Lot) Subject To Change
The mowing of your lot, the common grounds, entry, trails, etc.
Garbage collection and clean-up at common locations.
Maintenance of the cluster septic system and of our systems.
Maintaining water from our common well along with the water filtration system.
Maintenance and flowers for the entry gate, lock and lighting.
Maintenance for the gravel roads (removing potholes, grading roads, etc)
Real-estate taxes for common grounds
Insurance for common grounds
Overall Maintenance
Tree removal, (selective)
Plowing, (selective)
Calling Those Who Love Nature
The grounds of Tiny House Estates are vast with common areas that include hiking trails, areas to rest and be with friends, and incredible views of fields, the river and woods. The community  is ideal for anyone who wants to get away from it all and have a place to relax and enjoy nature. In the midst of this rustic, natural atmosphere is a centrally located artists' studio with two kilns, a turning wheel, and a fully equipped woodworking shop – perfect for the artist or hobbyist.
Pets Allowed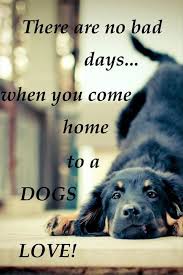 Pets are allowed, but must be well maintained. More details on listed deed restrictions.
Requirements
New lot owners will be required to have a background check and sign documents of understanding regarding the deed restrictions, monthly dues participation and use as outlined on the recorded plate. Deed Restrictions
I appreciate this requirement, it will give you the peace of mind to know who your neighbors are that are moving in near you.
Location
San Pierre has a population of less than 200 residents and is at the junction of U.S. Route 421 and Indiana State Road 10. The nearest town for shopping  is Valparaiso, only 22 miles away.
Communities of Distinction TV Features City of Valparaiso Indiana 
Valparasio means the veil of paradise. It is located one hour from Chicago with a population under 34,000. Their is a vibrant downtown, hospitals, outdoor activities, employment opportunities and great school systems to raise your families and home to Valaparaiso University.
Valparaiso University – Where Passion Meets Purpose
Legally And Permanently Live In Your Tiny Home
There has been a lot of hard work put into this community and I feel anyone would be blessed to be a part of the family there. Michael described to me the story of how Tiny Houses Estates came about and it is so beautiful , the story is worthy of becoming a book in the future.
Contact Michael For More Details
If you are an investor interested in more than one lot, call Micheal for details.  Micheal also has bank contacts if you want to buy the land and have a tiny home built.
Michael Anthony at 574 275 2200
janet@tinyportablecedarcabins.com
509 345 2013
509 770 1694
Save
Save
Save
Save
Save
Save
Save