Investor Alert: Tiny Home, Cabin  Development In Idaho For Sale: $ 449,000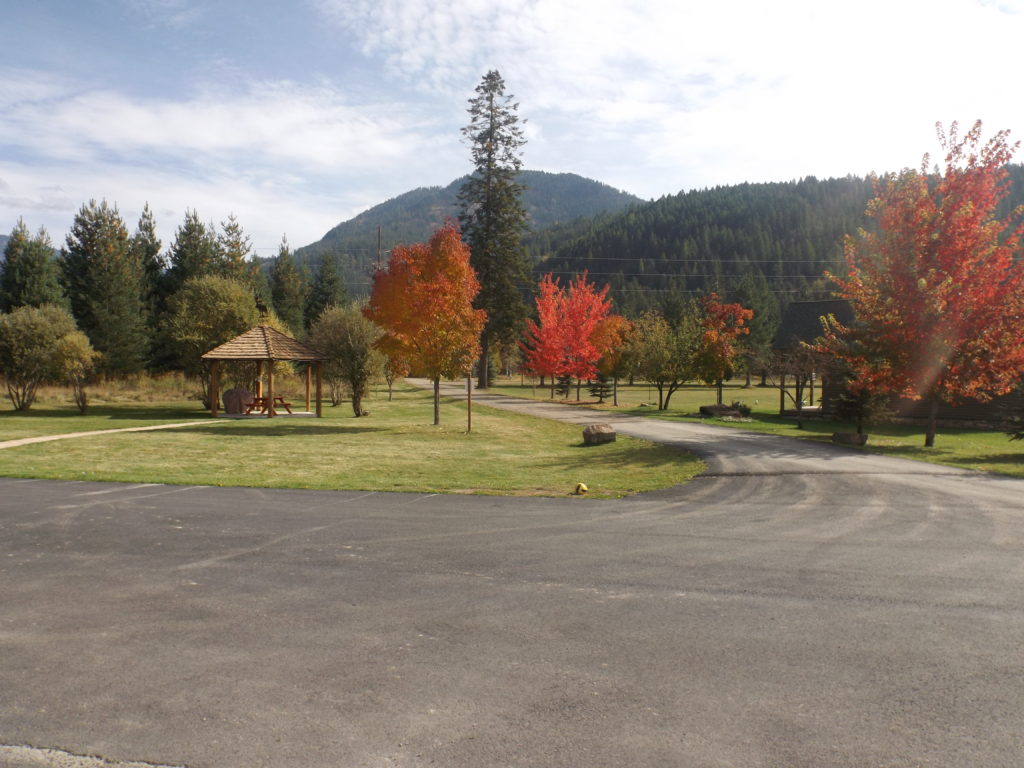 Kelly Kearns, the owner of Clark Fork Lodge in Clark Fork Idaho is selling a tiny home, cabin development in Clark Fork, Idaho. There are seven approved lots that are approved for permanent tiny homes or cabins. Water, sewer, phone and electricity has been installed to each site. One site includes a 600 square foot cabin for rental income. There are amazing, multiple income opportunities for an investor, including selling the deeded lots for a tiny home or cabin,  nightly cabin, tee-pee rentals and it has all ready been established as a beautiful setting for weddings, celebrations and concerts.
Tiny Home, Cabin Development Features
Each lot is 42 X 100
Utilities Installed
Includes A 1/2 Acre Stocked Fishing Pond And Creek
The Pond Area Is A Beautiful Setting For Music/ Concerts And Weddings
Cabin Rental That Rents For $ 160 A Night
Two Tee-Pee Rentals That Rent For $49.00 A Night
Room For More Tee-Pee Rentals
Approved For Two More Tiny Homes Or Cabins
Conveniently Located To Clark Fork Lodge And Grill
Next To An Approved RV Park That Is Tiny Home Friendly ( Coming Soon!)
Additional Opportunities
3.5 Acres Priest River Waterfront $249,900
Kelly is also selling 3.5 acres of waterfront property that is entirely private, without neighbors. Power, phone and septic is installed. A well needs to be added. Wildlife abounds and has a 8′ deep fishing, swimming hole with large big trees and your own, private beach.
23,600  Square Foot  Lodge $600,000
Kelly is offering a 23,600 square foot lodge for sale, situated on 40 acres with over 2500 of Elk Creek Frontage. The lodge was formerly the Elk Mountain School, situated in a private, wooded setting just south of Heron, MT. The lodge could also be turned into a retreat center, Bed And Breakfast or upscale, adult family home.
Features
13 Bedrooms With Private Baths
6 Additional Bathrooms
Rec Room
Commercial Kitchen
Cafeteria
Meeting Rooms And Offices
Laundry Room
Numerous Decks
Class Rooms
Tile Floors Throughout
Radiant Floor Heat
Alarm System
Outdoor Basketball Court
Tiny Home Friendly RV Park Coming Soon!
Stay tuned for a tiny home friendly RV Park in Clark Fork, Idaho that is being developed now and hopefully will be ready by the fall. I will be sharing more later as I get more news.
Features
Large 50 X 100 Lots
30 And 50 Amps
Laundry And Shower Facilities
Beautiful Views
Outdoor Activities
Volley Ball Court
For more details of any of these opportunities, please call Kelly Kearns, the owner of Clark Fork Lodge
208 266 1716