Tiny Home Caretaker Wanted For Silver Sky Ranch RV and Tiny Home Community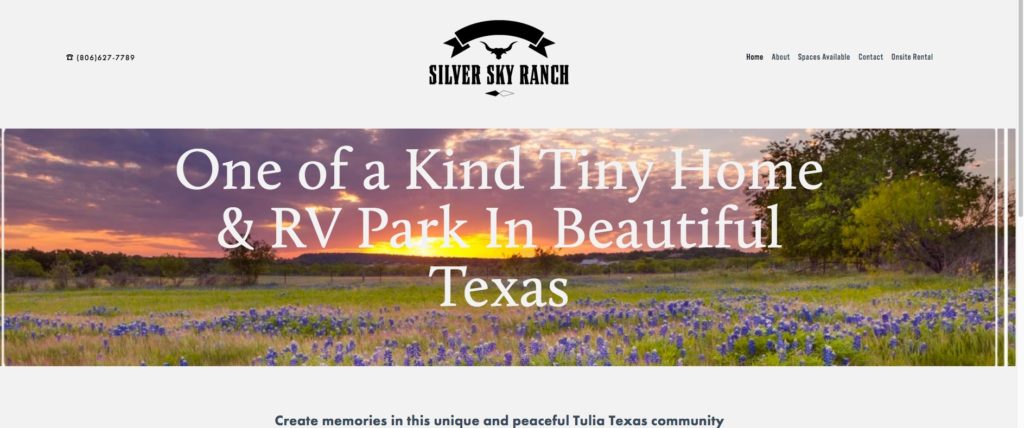 A tiny home caretaker is wanted for a new tiny home community in Tulia, Texas. The position is open to a single person, couple or small family. You will need to have your own RV or tiny home. If you have amazing skills, but you do not have a home, please contact me anyway,  there is a possibility that housing can be arranged. Couples encouraged to apply. Silver Sky will provide the equipment and tools needed for the caretaker. Yes! there is a riding mower!
About Silver Sky Ranch
Silver Sky Ranch is a tiny home  community located in a small retirement town of 5000 in Tulia. Tulia is located between Amarillo and Lubbock. The community  is under new ownership and is owned by Steve Chauvet.  Steve desires to leave the community open to all ages because he feels there is beautiful wisdom that can be taught by the elders and there is a contagious joy spread by children's laughter.
So many are longing  for their second family or tribe and tiny home communities can offer mutual support to each other without losing everyone's right and need for privacy. Silver Sky will encourage everyone to work together to create a community garden and create fun activities for each other, though not mandatory. The community is a blank canvas waiting for new ideas and stories to be written at Silver Sky Ranch.
Dog Rules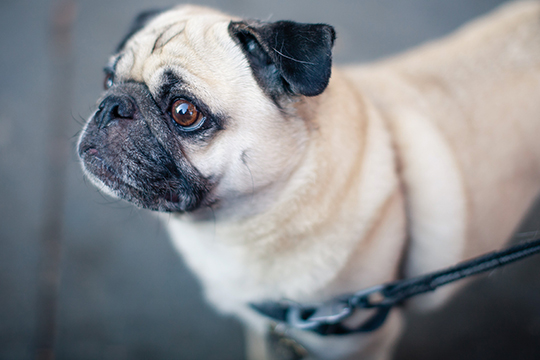 Of course dogs are allowed!!! Case by case, without bite histories. They cannot roam free, must have responsible owners that care for them and clean up after them.
Tiny Home Skills And Duties: Mandatory
Landscaping Skills: Good With A Weed Wacker And Mower
Flowers And Vegetable Gardener Skills A Plus: No Round Up Allowed
General Handyman Skills
Water trees, garden and flowers
Year Around Availability, Long term commitment, not seasonal
A small amount of book keeping, collecting rent
Tiny Home Caretaker Skills: A Big Plus
Building Skills
Workshop Leader To Help Others Build Tiny Homes
Desire to create beauty and add to the community
Organic practices in landscaping and gardening welcomed
Tiny Home Caretaker Character Traits
Pride of ownership in your personal property and community
Drug Free, Addiction free
Honesty and integrity
Kind and welcoming to the short and long term renters
Conscientious
Have the ability to notice problems before they happen:  water leaks, fire hazards, problem renters, etc….
Clean Background: Must Be Able To Pass A Background Check
Good references, personal and business
What Silver Sky Ranch Is Offering To The Tiny Home Caretaker
Full Hook Up: 30 or 50 Amps
Free Lot
Water, Sewer, Garbage Paid
Opportunity to work around your schedule as long as obligations get met ( perfect for a couple if one wants to find outside work)
Possible Housing if you do not have a home you are bringing
Tiny Home Caretaker Responsibilities
The caretaker is  responsible for paying for their own electricity year around. You must have insurance and liability on your home. Please see my insurance page for resources. Recommended Insurance companies and agents.

Hours required for the caretaker will be decided, depending on their needs and if they bring their own home. The hours will be very fair and can be split up between 2 people, if Steve decides on a couple. There is no salary. There will be more hours needed in the spring and summer months, which will balance out the need for less hours required work in the winter.
More About Silver Sky Ranch
Please read my previous blog post regarding Silver Sky Ranch. I cover how many lots there are for rent, the types of homes allowed and the exciting news that there is a community where you can not only live there but there is space to build your tiny home as well.
Janet Is Interviewing The Candidates First
I have offered to help Steve start the interviewing process, so please email me and tell me a little about yourself, your home and list your skills and if you meet all the requirements. You are welcome to call, but I would appreciate an email as well. My time zone is Pacific Northwest. The position is available ASAP.
janet@tinyportablecedarcabins.com
509 345 2013