Chuck Ballard: Pacific West Associates
Chuck Ballard is the President of Pacific West Associates ( PWA ) an  agency that inspects and certifies our cabins. Chuck has been an expert in the recreational industry for over 30 years.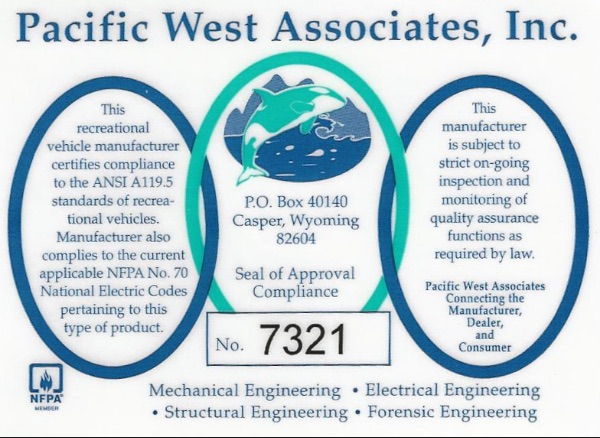 The Certification Label is a statement from the manufacturer or oversight authority that the product is manufactured to the applicable codes and standards. Those standards are the NFPA 1192 2015 Edition, (Recreational Vehicles) the ANSI A119.5 2009 Edition, (Park Models), and the National Electrical Code Sections 551 and 552 respectively. This certification label can be sourced from a Certified Agency such as PWA. or an Industry Association.
PWA's Clients Include:
Architects, Contractors, Developers, Facility Managers, Real Estate Professionals, Recreational Vehicle Manufactures, Tiny Home Manufacturers, Park Model Manufacturers, Commercial Modular Manufacturers, Pre-Cast Concrete, Manufactured Home/ Multi Unit Manufactured Home Manufacturers, and Private Homeowners With Public And Private Facilities.
Coast To Coast Clientele
PWA's  recreational vehicle clientele range geographically from coast to coast as well as Canada, Australia and China. 
Chuck Ballard: Director Of Standards For THIA
Chuck is the Director Of Standards for the Tiny Home Industry Association ( THIA ). At this time, THIA is relaunching and a new board of directors is forming and I have been tasked with breathing new life to their website. It will be a work in progress at this time.
ANSI Standards Developer
The prime objective of the Tiny Home Industry Association ( THIA ) is to become an ANSI Standards Developer for the tiny home industry.
Committees That Write The Standards For The RV Industry
Chuck is on five Committees that write the codes and standards for the RV Industry.
Principle Member of the NFPA 1192 Standard On Recreational Vehicles
Principle Member of the NFPA 1194 Standard On Recreational Parks And Campgrounds
Principle Member ANSI A119.5 Park Model Recreational Vehicle Standard
Principle Member ANSI UPA (Uniform Plan Approval)
Principle Member ANSI/RVIA Low Voltage Standard
Accredited By Each State

PWA is accredited by each state, which is a requirement for a third party certification agency.
Design Approval Of Structural Analysis Of Chassis And Frames
Pacific West Associates, Inc. is currently the only Design Approval Agency engaged in Structural Analysis of chassis and frames used in the production of Recreational Vehicles. This is a voluntary achievement of their Clientele and not a requirement of the Industry Association.
Northwood's Aerospace Interference Grid Technology Chassis Testing
Pacific West Tiny Homes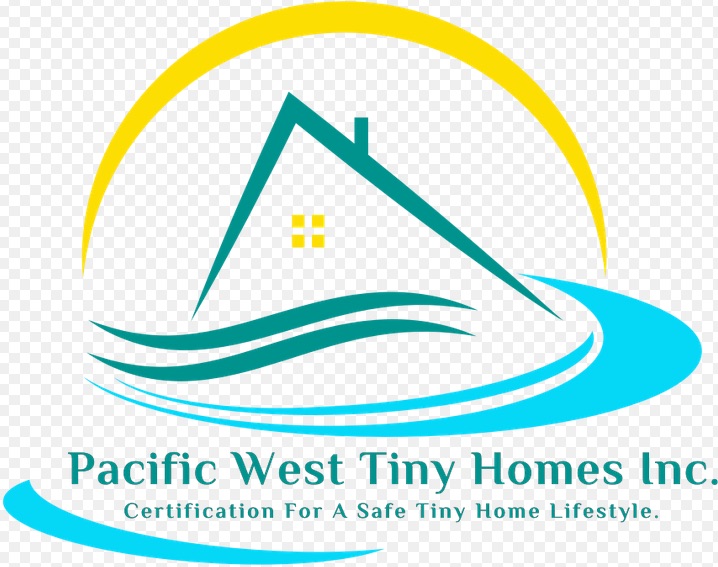 Pacific West Tiny Homes, Inc. is a subsidiary of Pacific West Associates, Inc. which is an accredited third party agency that has been recognized in the industry for over 30 years. PWA is composed of licensed electrical, mechanical, structural and forensic engineers.
The  evaluation and certification staff meet the requirements of the ASTM (American Society for Testing and Materials) E699-16, which​ is for agencies involved in testing, quality assurance, and evaluating of manufactured building components. ASTM E541-10 is the previous standard that has now been withdrawn.
Services Of Pacific West Tiny Homes
Self Build
Manufacturer Built
Consult Your Build
Alex Ontiveros is the Vice President Of PWA.