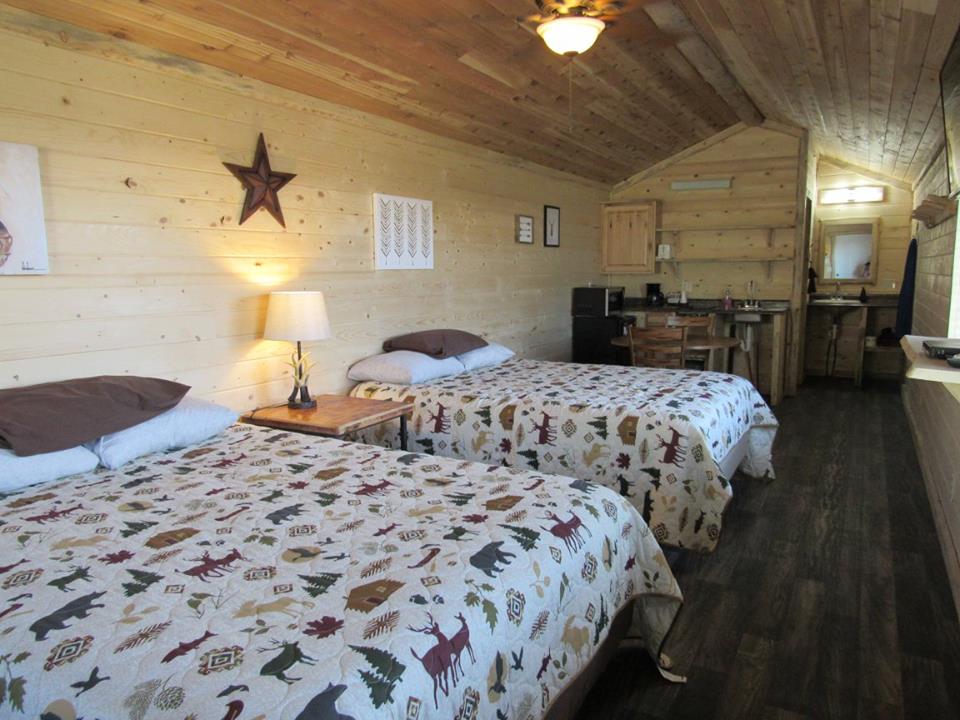 Stay In Our Cabins
If you would like to stay in our cabins before you buy, I will be sharing a few places where you can see Dave's craftsmanship and get a feel for what it would be like to live in one. Dave Bates builds the cabins in Spirit Lake, Idaho and I know it is not always possible to travel there.
Stay In One Of Our Cabins At A Seattle Airbnb Near The Airport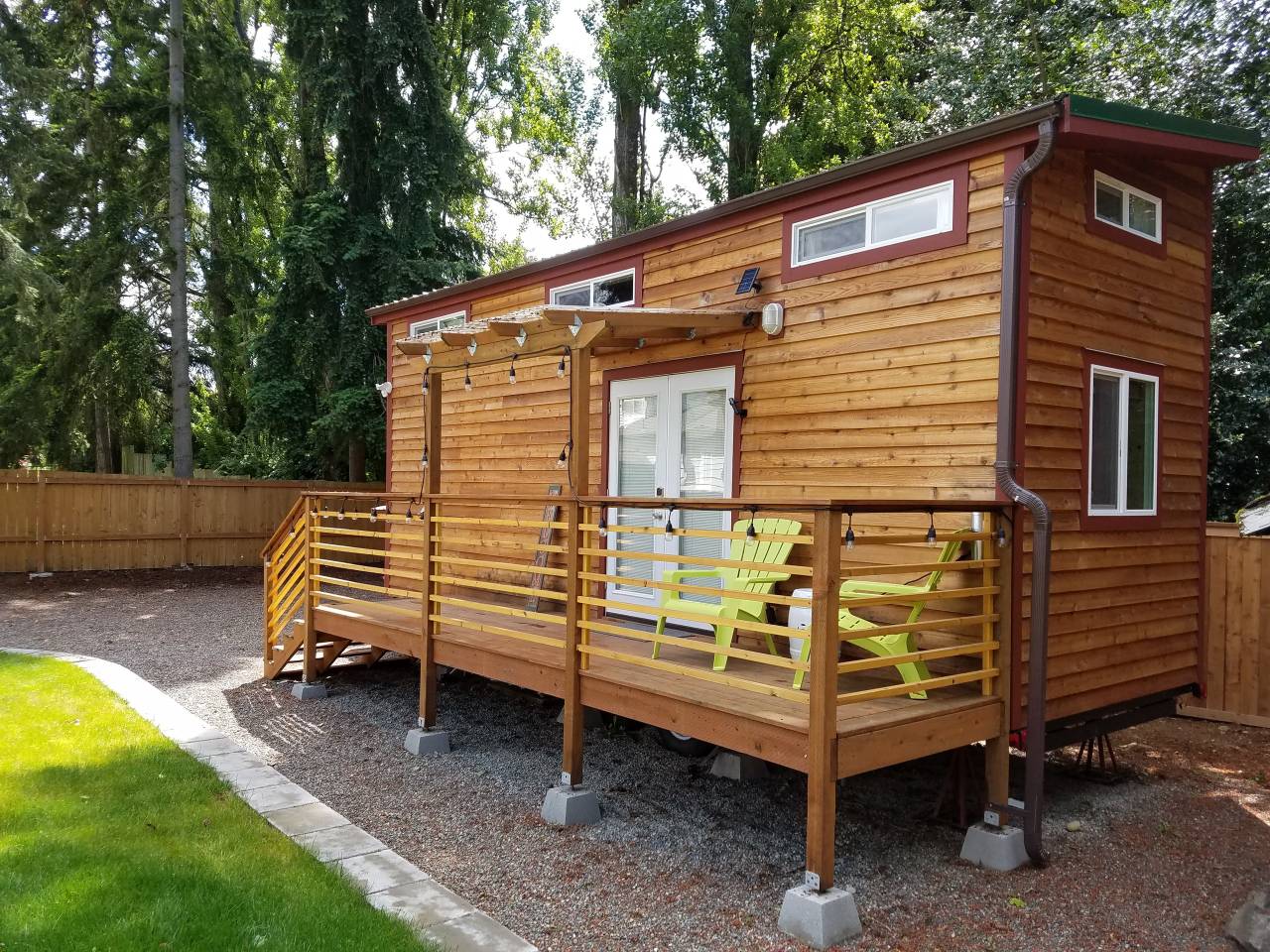 The Mini Urban Cabin is now available for rent at a Seattle Airbnb in Des Moines, Wa. near the Seattle Airport and Light Rail. Details Here.
Stay In One Of Our Luxury Cabins at Betsy's Cabins in Mt. Rainier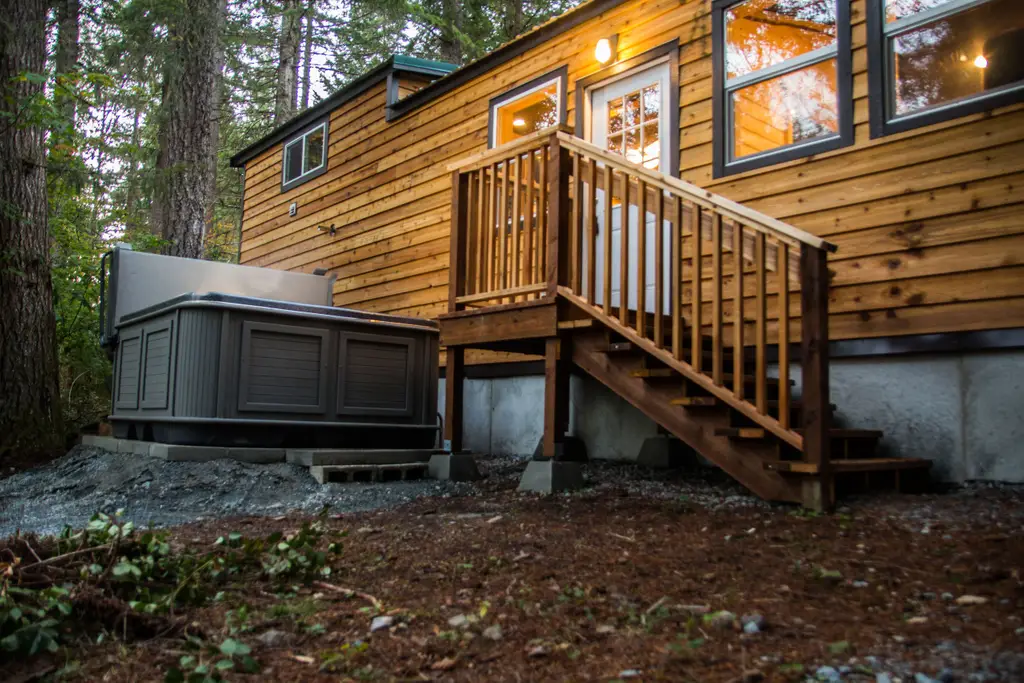 Betsy's Cabins in Mt. Rainier, located in Ashford, Wa. is now offering one our of  luxury cabins for rent available all year long. Details Here
Stay In Our New Cedar Cabins In Panamint Springs Resort
Panamint Springs Resort is located in Death Valley National Park in Panamint, California. The resort is an exciting hot spot for outdoor adventures and the opportunity to stay in our cabins. Panamint Springs Resort offers a small miner's cabin, duplexes and a triplex cabin that was built by Dave Bates. The resort refers to the cabins as The Miner's Cabin, The Queen Cabin, King Cabin and Bunk Cabin. Details Here.
Drift Lodge And Fly Shop: Stay In Our New Cedar Cabins
Drift Lodge in Island Park, Idaho is now offering a few Cedar Cabin Duplexes as vacation rentals that Dave built for them.  I am often asked where to stay in the cabins overnight and the Drift Lodge is the perfect choice to enjoy a vacation and get a chance to see and enjoy Dave's craftsmanship.Drift Lodge is located 17 miles from West Yellowstone Yellowstone and Yellowstone National Park. Island Park offers endless miles of snowboarding and ATV trails. Details Here.

janet@tinyportablecedarcabins.com
509 345 2013
509 770 1694
Save
Save
Save
Save
Save
Save