Custom Tile With Tiny Bath Tub And Shower
Stained Glass Window
Custom stained glass windows are available for your cabin, created by Cheryl Bates. Cheryl is married to Dave Bates the builder and she is a very talented artist. The window that is featured is from my cabin, The Nostalgia Cottage and I feel it really completed my cabin.
Stairs With Storage
Dave does a variety of different stairs with storage.
Stairs For You And Your Dog
Butcher Block Counter Top
Built In Desk
Dave tucked a built in desk in this cabin that had an office.
Built In Desk Or Small Dining Table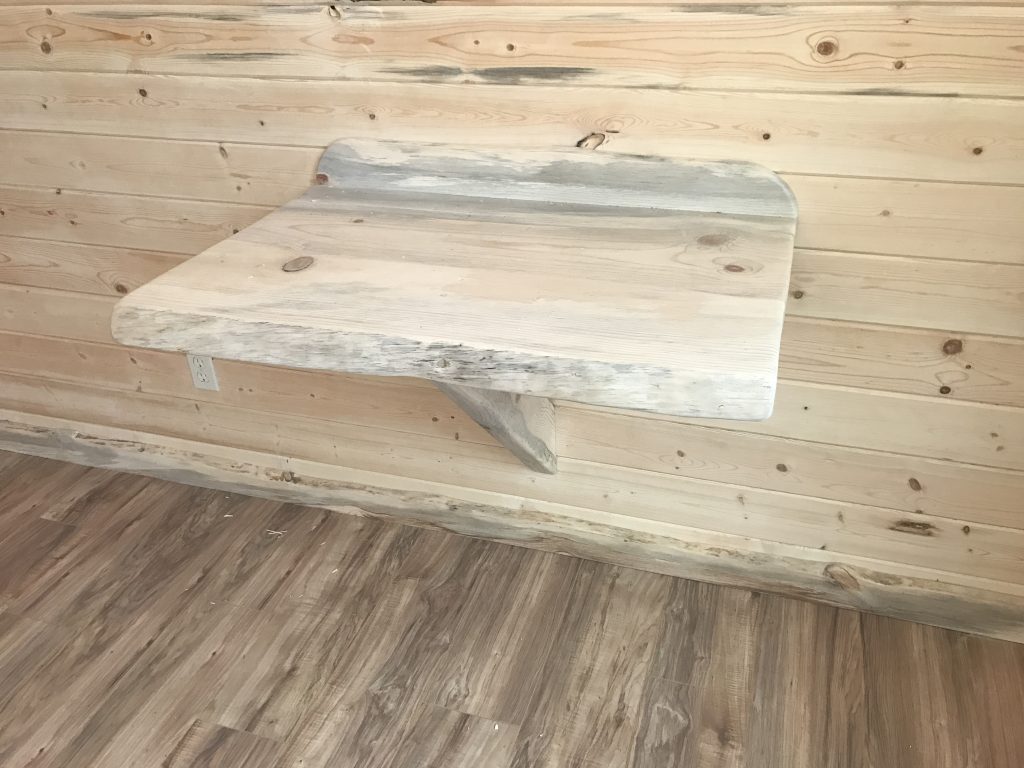 Blue Pine Armoire Closet With Drawers
The armoire  another beautiful example of the custom work that is available as you plan your dream cabin.
Barn Door
The custom barn door that is featured is a combination of pine and blue pine. Love the blue pine. It has black sturdy hardware, for easy sliding and the photo is from my cabin, The Nostalgia Cottage.
Storage Chest
The storage chest is a nice addition for the loft.
Wainscotting
Wainscotting is a really lovely way of breaking up the pine, with metal accents.
Blue Pine Wainscotting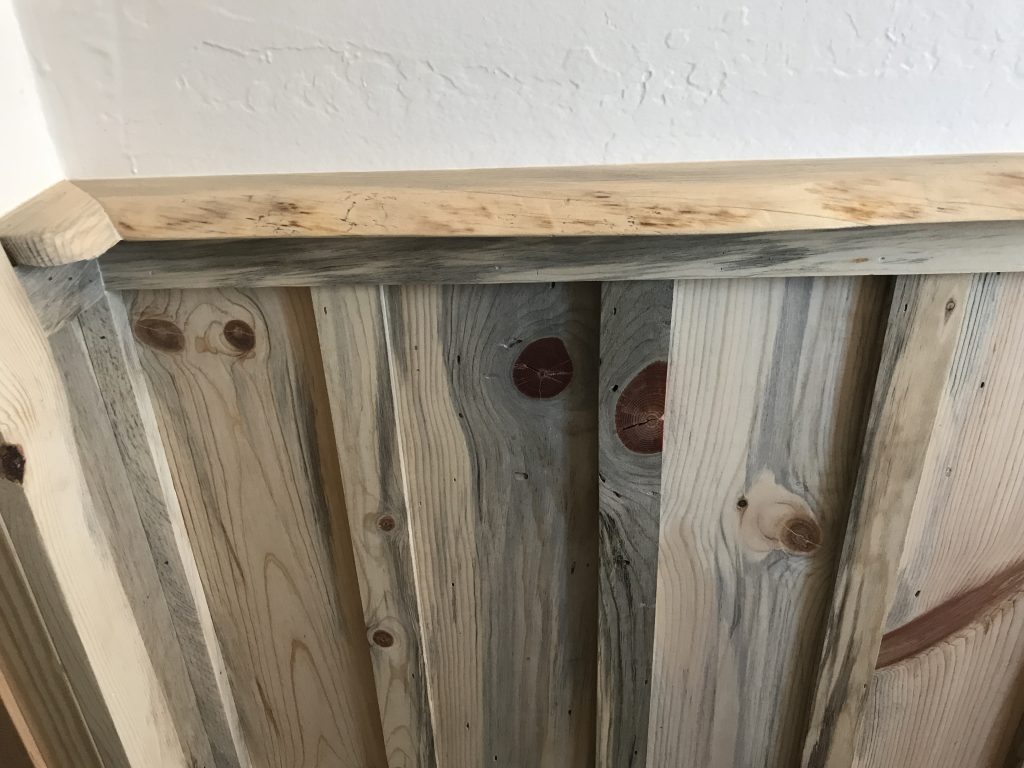 Utility Shed
Dave builds a custom utility shed for storage or it can house propane tanks or batteries. It can be locked which is important in some locations.
Cedar Walls
Cedar walls are very beneficial in the bathroom of the cabin, because cedar loves moisture.
Painted Interior
A painted interior is available if you like more of a modern look.
Side Table
This table can be pulled out or folded away
Vertical  Shelves
Mason Jar Pantry
Custom Blue Pine Floors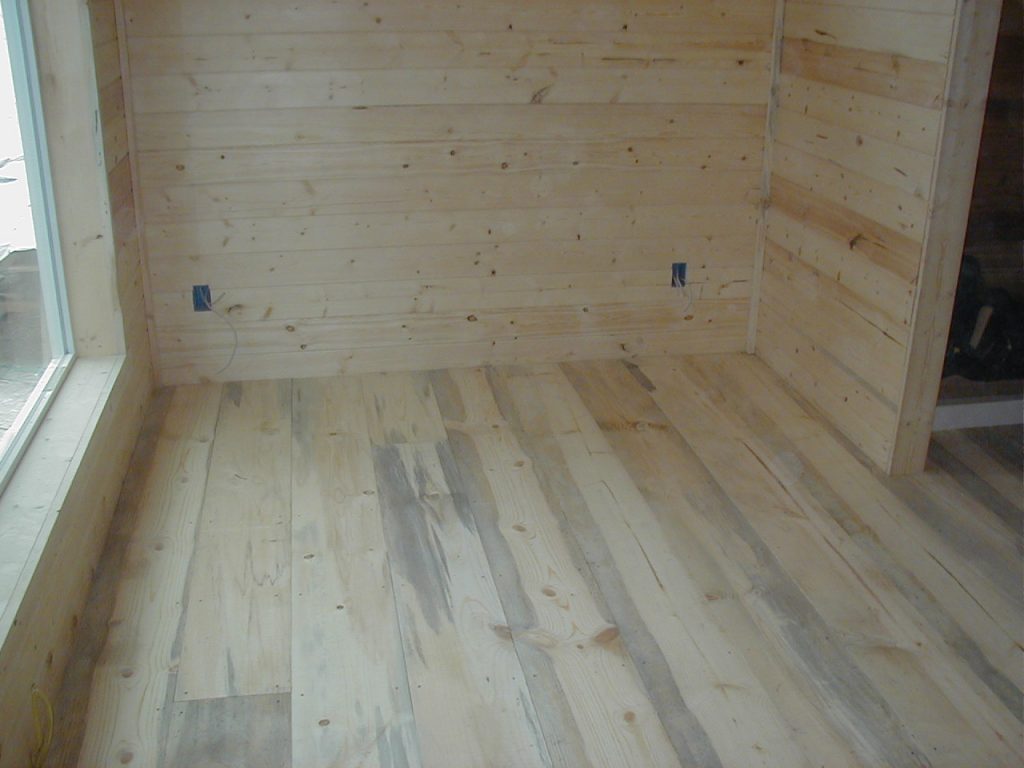 Custom Kitchen Bars
Cedar Shower Walls, Double Barn Door, Blue Pine Floor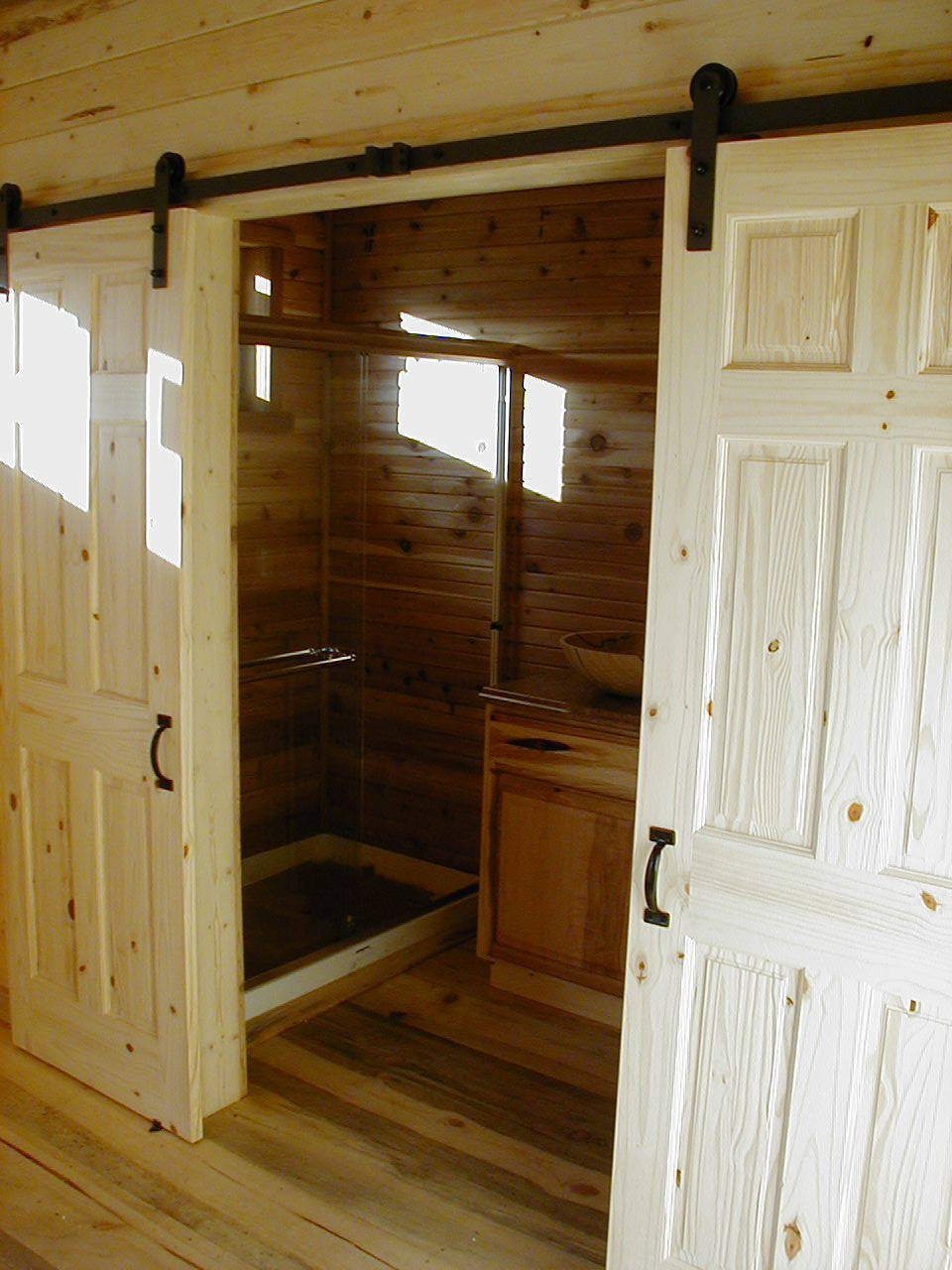 Granite Counter Top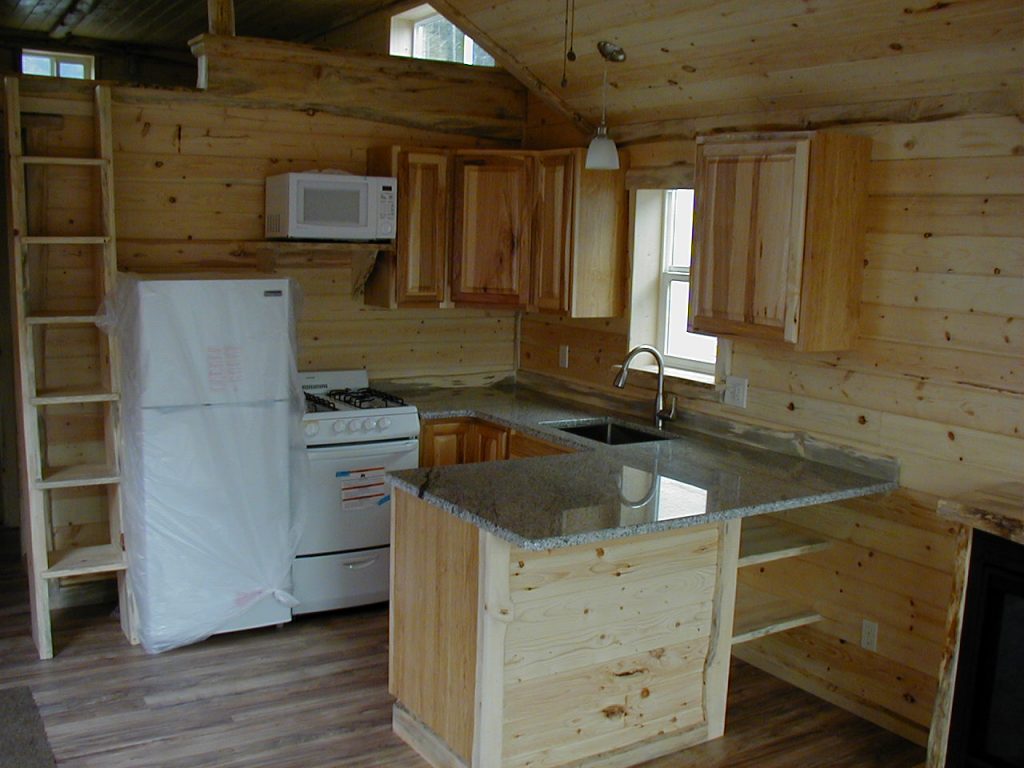 janet@tinyportablecedarcabins.com
509 770 1694
509 345 2013
Save
Save
Save
Save
Save
Save
Save
Save
Save
Save