Elon Musk Unveils Tesla Solar Roof Tiles
Elon Musk,  the founder of Tesla Motors unveiled Tesla Solar Roof Tiles at Universal Studio in Los Angeles, Ca. Coupled with PowerWall 2, it will allow residential homeowners to replace their entire roof with solar panels, making it much simpler for homes to be entirely powered by solar power.
The sun provides more than enough energy in just one hour to supply our planet's energy needs for an entire year. Your home can capture this free, abundant energy source through rooftop solar tiles, turning sunlight into electricity for immediate use or storage in a PowerWall 2  battery.
Powerwall 2 can power an average two-bedroom home for a full day. Compact, stack able, with a built-in inverter, installation is simple, either indoor or outdoor.Powerwall is a completely automated system that requires no maintenance. Powerwall uses an internal inverter to convert DC energy to the AC energy and is touch safe for the entire family with no live wires or bulky vents.
 Tesla Solar Roof Tiles: Benefits
Affordable : Lower cost than a traditional roof when combined with projected utility bill savings
Powerful: Solar tiles hidden on your roof power your home with clean, renewable energy.
Beautiful: Four distinct styles to complement your home
Solar roof tiles are manufactured with durable, long lasting tempered-glass in four styles that complement and power your home.
Tuscan Glass Tile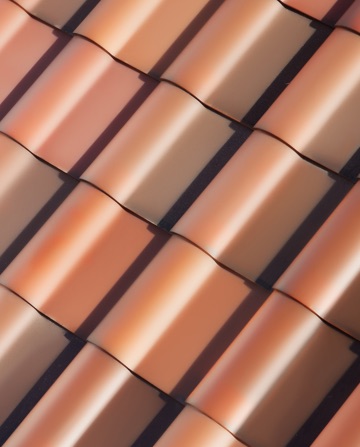 Slate Glass Tile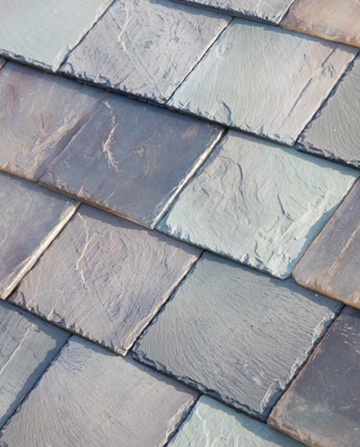 Textured Glass Tile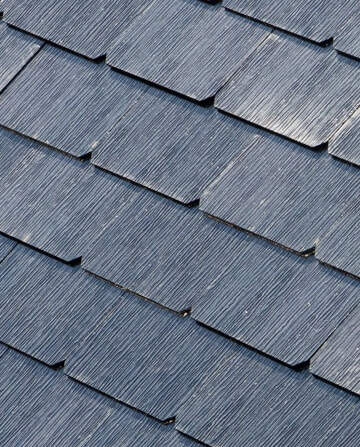 Smooth Glass Tile
Tesla Solar Roof Tiles are  integrated into the roof and are invisible when viewed from the street, yet are fully exposed to the sun from above.
View From The Street: The cells are not visible to the eye.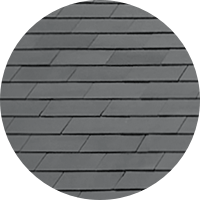 View From Above The Roof: The cells are exposed to the sun.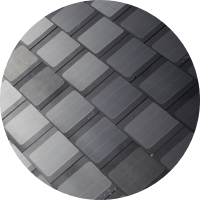 Stay tuned and receive updates when the solar tiles will be ready for sale. I would love to see the roof tiles on our custom cabins.
Update On Rolling Out The Tesla Solar Roof Tiles : Dec 27th, 2017
Tesla and Panasonic Will Begin Manufacturing Solar Cells and Modules in Buffalo, NY
Tesla and Panasonic have finalized an agreement this week to begin the manufacturing of photovoltaic (PV) cells and modules at the Buffalo, NY factory. These high-efficiency PV cells and modules will be used to produce solar panels in the non-solar roof products. When production of the solar roof begins, Tesla will also incorporate Panasonic's cells into the many kinds of solar glass tile roofs that Tesla will be manufacturing. All of these solar products will work seamlessly with Tesla's energy storage products, Powerwall and Powerpack. Production of the first PV modules will begin in summer 2017, and will ramp to 1 Gigawatt of module production by 2019.
As Tesla and Panasonic begin production, Buffalo will continue to expand Tesla's American manufacturing base and create thousands of new jobs in the coming years. Tesla reaffirms SolarCity's commitment to create over 1,400 jobs in Buffalo—including more than 500 manufacturing jobs. Panasonic, with its technological and manufacturing expertise in PV production, will also work with Tesla on developing PV next generation technology at SolarCity's facility in Fremont, CA.
As part of the agreement, Panasonic will cover required capital costs in Buffalo and Tesla is making a long-term purchase commitment from Panasonic. The collaboration extends the established relationship between Tesla and Panasonic, which includes the production of electric vehicle and grid storage battery cells at the Tesla Gigafactory.
Source : From The Tesla Team Blog
janet@tinyportablecedarcabins.com
509 345 2013
509 770 1694
Save
Save
Save
Save
Save
Save
Save
Save
Save
Save
Save