Heart2Heart: Is Putting Out The Call To Builders, Farmers And Lovers Of  Sustainability
Heart2Heart Farms Located In Sherwood And Winston, Oregon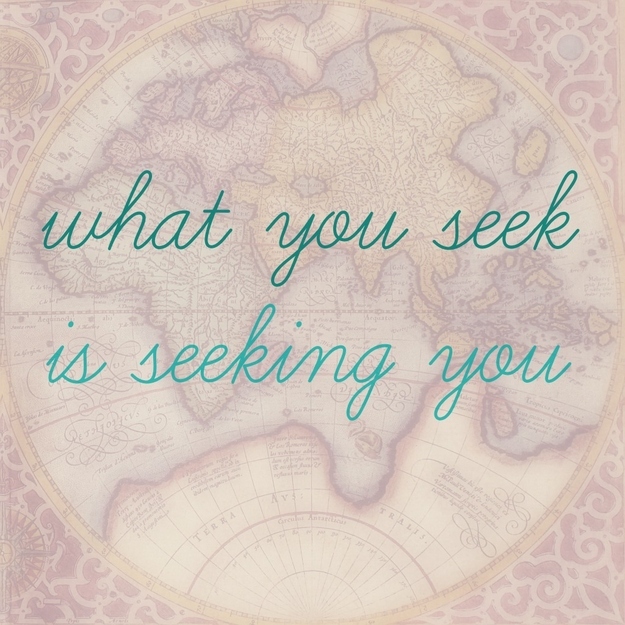 Heart2Heart Farms has two locations, the original farm in Sherwood, Oregon and Winston, Oregon. The video is from the Sherwood property, it will help you understand the kind of folks you will be living and working with.  They are taking applications for both farms at this time. They ask everyone to watch the video before applying. Interviews will take place at the Sherwood property. Space is almost full at the Sherwood Farm.
There is a lot of activity there and is an  established community and is their  "retail" location.  There is  a little room left, but not a ton.  Winston is currently open, and they are interviewing folks for both short-term and long-term stays. They are looking to build long-term, mutually beneficial relationships. When you apply,  the more you tell them  about YOUR needs and goals, the better they can see if this is a fit for either farm.
Heart2Heart: No Mind Altering Substances
Heart2Heart is a completely clean and sober community. No drugs are allowed ( including marijuana, nicotine and alcohol) No recreational drugs at all.  Because some people are extremely sensitive to the smells and triggers of said substances, they  ask everyone in their  community to abstain from using any altering chemicals while affiliated with our organization.
I wanted to share their attitude on drugs and alcohol first because it is important for you to know if you are a fit and also the type of people you will be living and working with. They do not consume sugar or fast food though they do not ask others to be that strict.
Heart2Heart: Sanctuary Farms For Both Animals And Humans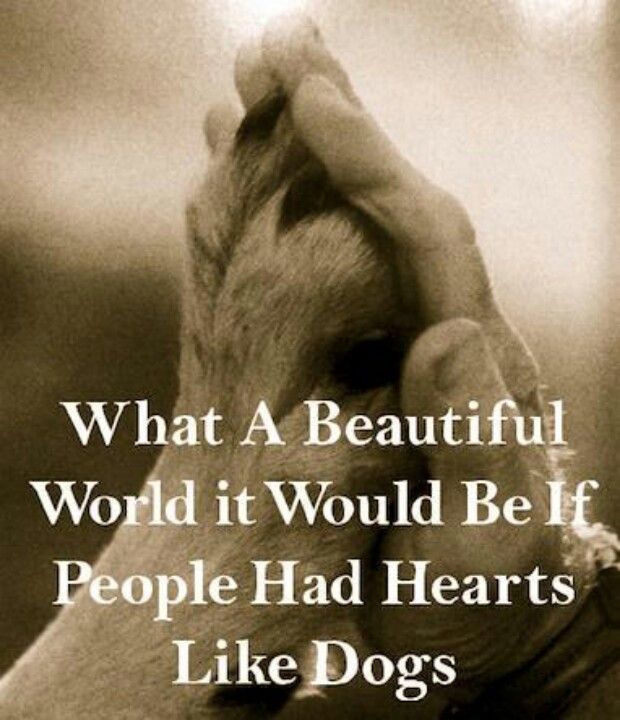 Heart2Heart prides itself to be a Sanctuary for both the animals and humans. They offer a place where good folks can be free of judgement, pressure and negativity and offer love and acceptance which is greatly needed on this planet.
The Sherwood farm is extremely community oriented and busy, whereas Winston will be a MUCH quieter space.  They  will keep their  yak on the Winston site, and may have one or two farm hands there to care for the livestock (likely in a 5th wheel), but most of our activity (all of our clients, events, classes, etc.) will be in Sherwood.  Their  plan, over the next 5 years, is to develop the permaculture infrastructure in Winston and create a very small, self-sustainable community (modeling after the incredible success of the Sherwood site, but private instead of public).  While the land is being tended, however, they are looking for a renter or two to stay in the main house.
Must Be Tolerant Of All Races, Social Status, Political Affiliation, Age, And  Sex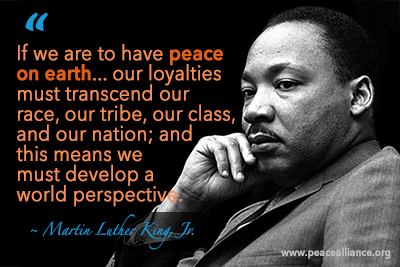 If you are interested in the Sherwood location, you'll need to be aware much of the farm revolves around community support activities.  They  run an extensive community education program with classes and training on every aspect of homesteading and sustainability.  They  teach butchering, hide tanning, fermenting, food preservation, and lots and lots of livestock and animal-husbandry related topics.  They  also have a very large on-site food pantry, as well as volunteer, work-trade, and internship programs, which means the farm can have EXTREMELY high traffic at times, and is an exceptionally busy/fast-paced environment.  If you have any social anxiety or issues serving alongside/communicating with people of different race, lifestyle, political affiliation, social status, disability, age, sex, or any other characteristic, this definitely isn't the place for you.
Need To Be Fit To Walk Up And Down The Hills
Second, BOTH farms are on a LARGE HILL, and there is ONLY street-side parking in Sherwood. If you cannot walk up and down hills, and manage yourself safely on uneven terrain, this might not be a good fit.
Full Functional Farm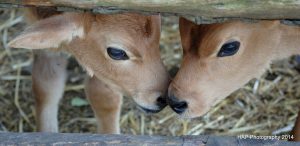 They  are a FULLY FUNCTIONAL FARM. This might sound nice, but what this REALLY means is they  kill and process all livestock themselves. They  teach butchering, and help others butcher THEIR livestock, plus feed the dogs exclusively a raw/whole diet, so if you're sensitive to blood, butchering, or seeing the aftermath, this might not be a good fit for you. Additionally, most of what they  do is outdoors in the elements, and neither farm is equipped with large heated/covered areas. You'll want to make sure you have appropriate weatherproof clothing, accessories, work gloves, and supplies to stay warm, safe, and comfortable.
 Heart 2 Heart Farms, LLC : Following Warning
BOTH properties are zoned EFU (Exclusive Farm Use) / Farm/Forest
They are ACTIVE farms
Some of the animals are rescues and some rescues don't make it.
Most of the animals that make it are eventually harvested for food
(we harvest them HERE-on site, and teach butchering to others)
Animals Poop; Poop Stinks (even yours)
Animal Stink Attracts Flies
Animals Have Sex Outdoors
Must Be Able To Tolerate
Noise, strong odor, the inherent risks associated with animals and farming (including electric fences), the process of turning animals into food, and outdoor sex, BEWARE, (all those things happen here…some of them regularly)
Housing Options They Are Open To
Tiny Homes On Wheels
Park Models
RV'S
Converted Tiny Home Buses
Site Built
Yurts
Tree Houses
Campers
Tree Houses
Rustic Cabins
Hobbit Homes
Three Categories Of People That Will Fit With Their Vision: Read Before You Apply
Volunteers
We always love volunteers, and have room for a limited number of people who want to trade work for a room and board and/or build their own space. In Sherwood, we can used general labor, but in Winston the space is much more limited, so we are reserving all barter space for extremely skilled workers. The specifics of the arrangement depend largely upon skill sets, availability, what kind of space people want/need, and weather they take care of their own food, or need supported, but generally ranges between 80 hours and 160 hours per month.
Renters And Work Trade
Renters (and rental income) help with the financial sustainability element. The advantage to the tenant here is not only living on property with the ability to sustain yourself, but access to extremely experienced permaculture guidance and community. We work hard, and have found that the people who thrive and most enjoy their stays with us are the ones passionate about learning to be self-sufficient and sustainable.
Wanting to be a farmer is not a requirement, but the rent is high enough, and the work is hard enough, that most folks just looking for an inexpensive rental can find something cheaper/easier elsewhere. Again, the specifics of our final arrangement will depend somewhat on your availability, what space and location you want, how many hours you want to put in, what your overall goals are, and a lot on your skills and experience…renting the large house, shop, barn, and acreage in Winston, for example, is a base price of $2800/mo with the ability to earn back $800 per month with labor oriented farm work (potentially more with extremely skilled labor), but the campers are only $800/mo with the ability to earn $400 back.
There is the possibility of free rent with youth-hostel style bunk space and work-trading, or even a "bring-your-own" camper on the Winston site. If you are (or know) a super skilled builder and can help us put up some nice structures, I may even be open to the possibility of you building a cabin in the woods if you want to live off-grid, but we'd need to know each other much better before we started an endeavor like that. Sherwood has much more limited space, but we do have single rooms available for similar prices as camper space in Winston.
Investors
a. With the recent changes in the political climate, many have asked us about a "safety net"/emergency shelter. After careful planning and consideration, we are offering 10 people the chance to design and build a self-sufficient natural dwelling to be used for respite and sanctuary if the system collapses for any reason and they need a secure place to be. This could be an earth ship, an earthen dwelling, a tree house, or a bunker. These folks will not live on site permanently (this is a dwelling for seasonal respite and SHTF only). To build this, and reserve the right to move themselves and immediate family into the space (in a SHTF scenario), there will be a thorough application, screening, and total investment of $10,000 on approval. (Note: this is a respite and emergency dwelling only-full time owner-residents will have a larger initial investment).
b. Some people want to live full time in a sustainable community. We are offering 10 people the opportunity to live out their lives on-site in a dwelling of their (approved) design and construction. They will, of course, be responsible for the upkeep, growing, harvesting, and the daily operations of the farm. These 10 slots will be offered after a thorough application, screening, and (upon approval) investment of $20,000 (Which can be refundable after 5 years of service, should this prove not to be a fit).
c. Some people want to take part in the creation phase, direction-setting, and decision-making. We are offering 6 people the opportunity to sit on the board and direct the priorities and activities of the community. This does not, of course, excuse the responsibilities of maintaining and growing food supplies and systems, livestock, structures, and the organization, rather increases responsibility. These 6 will vote on which projects get funded, and share in 10% of the financial burden of each expansion/investment. These inner circle members will be screened more heavily than any others. The initial investment will be $50,000, which can be refundable after 5 years of service, should this prove to not be a fit.
What They Would Love To Know About You
Now, we would love to learn more about your long term goals, career, and other applicable areas of interest. Can you tell us more about your strengths and skills? Do you have adequate/stable enough income to cover the transition (and rent, if applicable) long term? Screening generally starts out with this extremely long-winded email, followed by your detailed reply. If the reply is thorough, we'll email you the paperwork and follow up with a phone interview. Once those steps are complete, we'll schedule an initial meeting, and a couple work days up at the Sherwood farm with Joshua (our farm manager) and the owners. This gives everyone a chance to get a feel for the dynamic and if it will be a good fit for both parties. I know it might be a bit difficult to do if you're not super nearby, but hoping we can arrange some version of this if you end up wanting to move forward.
If I haven't frightened you off already (and you've completed the farm-tour video), this might be a fit. If you are interested, please respond with the following:
1. Which of the above categories are you seeking (or would you just like to volunteer in order to gain experience and knowledge).
2. Please provide a thorough description of your background, including skills, experience, trials and tribulations, issues and triggers, and any important beliefs you hold. (resume would be helpful)
3. Please provide an outline of your goals (where you see yourself in 6 mos, 1 year, 2 years, 5 years, and 10 years), aspirations, hopes, and dreams
4. Please include a list of questions for us; we are screening replies, the more thoughtful the better.
Again, upon receipt of a complete response, I will email the initial application and liability waiver (both of which are important to fill out and email to me or bring completed on your first day), and schedule a phone interview. Just that you are considering this move shows incredible bravery and commitment. I commend you for listening to your heart and speaking to your needs, and look forward to hearing from you soon.
Warmly,
Tyler, Joshua, Liz, Sue, and the Heart 2 Heart Farms Family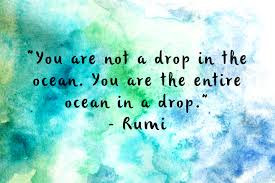 Contact For More Details
Tyler (503) 519-2127, Joshua (708) 528-0406, Elizabeth, and Sue
Are you longing for community, land, the good ache in your body after a long day's noble work in the sun with loving people? This could be the place. These sweet farms are jewels away from a collapsing society offering Sanctuary and Love. I appreciate their diversity and tolerance for every walk of life. The best way to know your future in such an unsettling time is to create your own path and what a joy it is to join with those who share your vision.
janet@tinyportablecedarcabins.com
509 345 2013
509 770 169
Save
Save
Save
Save
Save
Save
Save
Save
Save
Save
Save
Save
Save
Save