Caballos De Las Estrellas Community : Tiny Home Friendly
I am excited to share an amazing, financially  sound and established community on 1000 acres in Rodeo, New Mexico. Caballos De Las Estrellas surrounds another 160 acres of land locked BLM. Caballos has 80 acres of community shared amenities. It is located in the Chiricahua and Peloncillo Mountain area of Arizona and New Mexico. Caballos De Las Estrellas translates to Horses Of The Stars.
The climate is mild and the area has clean air, good aquifer, low population and magnificent natural surroundings. Caballos values freedom, private enterprise and creativity while working together as a community.
They offer private residential lots for sales as well as a opportunities to lease a space for your tiny home. What is really exciting is if you buy or lease, all the community amenities are included for your use. They have no mandatory – chore lists, work schedule, hours required, or community meals, though there are going to be great events and parties all year around!
Caballos has a philosophy that what  you put in, you get out – and it is a beautiful thing to see just how self-motivated people naturally are when they are working at their own pace and at what they enjoy and believe in.
Caballos Community: Amenities In Various Degrees Of Being Finished
Equestrian Center
Greenhouse ( Finished 2017)
Produce From The Greenhouse
Clubhouse
Gym
Pool
Sports Court
Community Self -Sufficiency Farm Project
Community Projects With Shared Income
Wildlife Habitat
Tiny Home/RV Sections
Abundant Hiking And Riding Trails
The Mercado : A Commercial Business Section
World Class Bird Watching
Astronomy
Tiny Home Section: Four Sites Available  For Lease  : $ 450.00 A Month Includes
The Tiny Home Lease Section Is On 80 Acres:
Electric ( 30 Or 50 Amp Hookup )
Water
Septic
Site Landscaping
Full Use Of Amenities
Bring Your Horse!
Animal Friendly!
6 Month To One Year Lease
Opportunity To Lease While You Build Your Home
RV'S Allowed
Private Residential Lots For Sale: Caballos Offers Owner Financing At 6% Up to 15 Years
Live In Your Tiny Home While You Build: Use Later As A Guest Home !
You are allowed to live in your tiny home or RV for at least two years while you build your site built home and it can become a guest home after you build and stay on the property. Zoning requires a site built home as the primary residence. The guest tiny home would be a beautiful opportunity to bring an aging loved one with you as an alternative to assisted living, especially for those who are still active and mobile. This living arrangement offers personal privacy with mutual support.
The site built home has to be a minimum of 1000 square feet and can include an indoor atrium, art studio or enclosed screened porch to meet the square footage requirement. 
Electricity to the lot is included in the price. The down payment is negotiable. Offering lots from 10 to 38 acres.
Bring A Friend!
Are you planning on living near other family members or friends? Buy lots side by side and share a well and septic.
Full list of the amenities are included for your use. List of private lots for sale.
Their Vision And Philosophy
Attention Animals: Bring Your Humans! Love Their Stance On Animals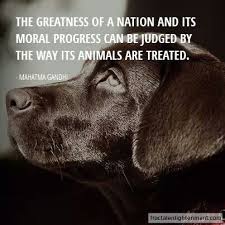 We are an animal friendly community at a time when many people who live with animals are finding themselves faced with oppressive restrictions and less space designated for large animals every year. There is no charge for keeping horses and some livestock at the equestrian center but you can also keep them on your own lot. We have members that work in animal rescue and our community is dedicated to giving back to the earth and earthlings.
Sustainability and Self-Sufficiency:
Our goal is working with nature with an emphasis on sustainability and self-sufficiency within the development. Caballos de las Estrellas is always working toward a harmonious relationship with our environment from providing eco friendly products and innovation, to wildlife habitat enhancement, to education and events. I strongly recommend the book "Man Swarm" by Dave Foreman for any eco community. "What 'sustainability' means has also been seen through the lens of Man's needs. A society is not truly sustainable if it brings on extinction of other Earthlings or if it tames its lands and waters" "Per capita sprawl comes from bigger homes and lots, and is tweaked by tax, zoning, and transportation policies, while population sprawl comes from more bodies. Looked at overall, the two were nearly even for how much sprawl they drove, but population growth came out somewhat higher."
Visionary Community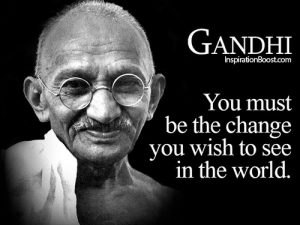 For years I have watched people put a great deal of effort into designing beautiful livable and environmentally sound concept communities, but over the years few have materialized and life goes on as usual. It takes a great deal of money and commitment to move from start up to something solid and established. Most dreams and projects rarely get off the ground. We are left with government solutions and history proves that the nature of government is and has always been parasitic and self-serving with a small disconnected privileged elite class at the top. Marxist or Neocon, the results have been the same worldwide, no matter how utopian the dream they are pitching. Elites and serfs, nowhere to run, no personal control. I believe real change will only come from the ground up within a growing group of small communities, each with their own vision. These communities remain the wisest places to test and refine concepts. Caballos is one of those communities and we welcome you to see if our vision works for you.
We value personal freedom and creativity while working together as a community. We believe in a life that is beautifully lived and well balanced so amenities, events, parties, classes, lectures, and adventures are all part of the design.
The homes are clustered along the roads/trails which allows wildlife to move through almost the entire development unhampered. Most residents dedicate a portion of their lots to some type of wildlife habitat enhancement. Most of our residents are incorporating Eichler Home, earthship, or atrium design concepts into their homes. Bringing life inside your home for beauty, food, and air quality. Lowering our footprint is important, but in the end, it is the degree to which we give back to the earth that is the real key to a sustainable life and our moral responsibility.
The Mercado
The Mercado is a commercial and business section was designed to meet many of the community's needs without requiring the daily use of a car.  You can easily walk, bike, golf cart, or take your buggy to The Mercado.  Space is available for residents who would like to open a business. Plans in the future include grocery pickup, a recording studio, feed and hardware store and more!
Shopping Nearby
There is tavern/grocery store in Rodeo and a few other businesses with full shopping opportunities 65 to 85 miles away in Bisbee, Douglas and Wilcox.
Guest House
There is a guest house available to rent if you want to come and meet Zhenna and stay awhile or if you just long for a retreat. The guest house features:
A Zen landscaped Entrance
Pet Friendly
Grass Yard
Spa
Raised Beds
What a beautiful, generous community, a Sanctuary refuge, very timely on this planet.
Contact Zhenna For More Details
PO Box 19,  Rodeo, NM 88056
575-545-5426
email resort@caballosresort.com
Save
Save
Save
Save
Save
Save
Save
Save
Save
Save
Save
Save
Save
Save
Save
Save
Save
Save
Save
Save
Save
Save
Save
Save
Save
Save
Save