Laughing Water Cabin Available For Rent At Betsy's Cabins in Mt. Rainier
I am so excited to share a beautiful luxury cabin that Dave built that is available to rent all year around at Betsy's Cabins in Mt. Rainier in Ashford, Washington. I get so many calls from clients who want to  stay in one of our cabins before they buy and this is a wonderful opportunity to enjoy a relaxing weekend and marvel at the beautiful craftsmanship that is a signature feature in all our cabins. The cabin has cedar siding, a pine interior, a custom dining bar and my favorite, blue pine flooring with cedar walls in the bathroom.
Laughing Water Cabin Features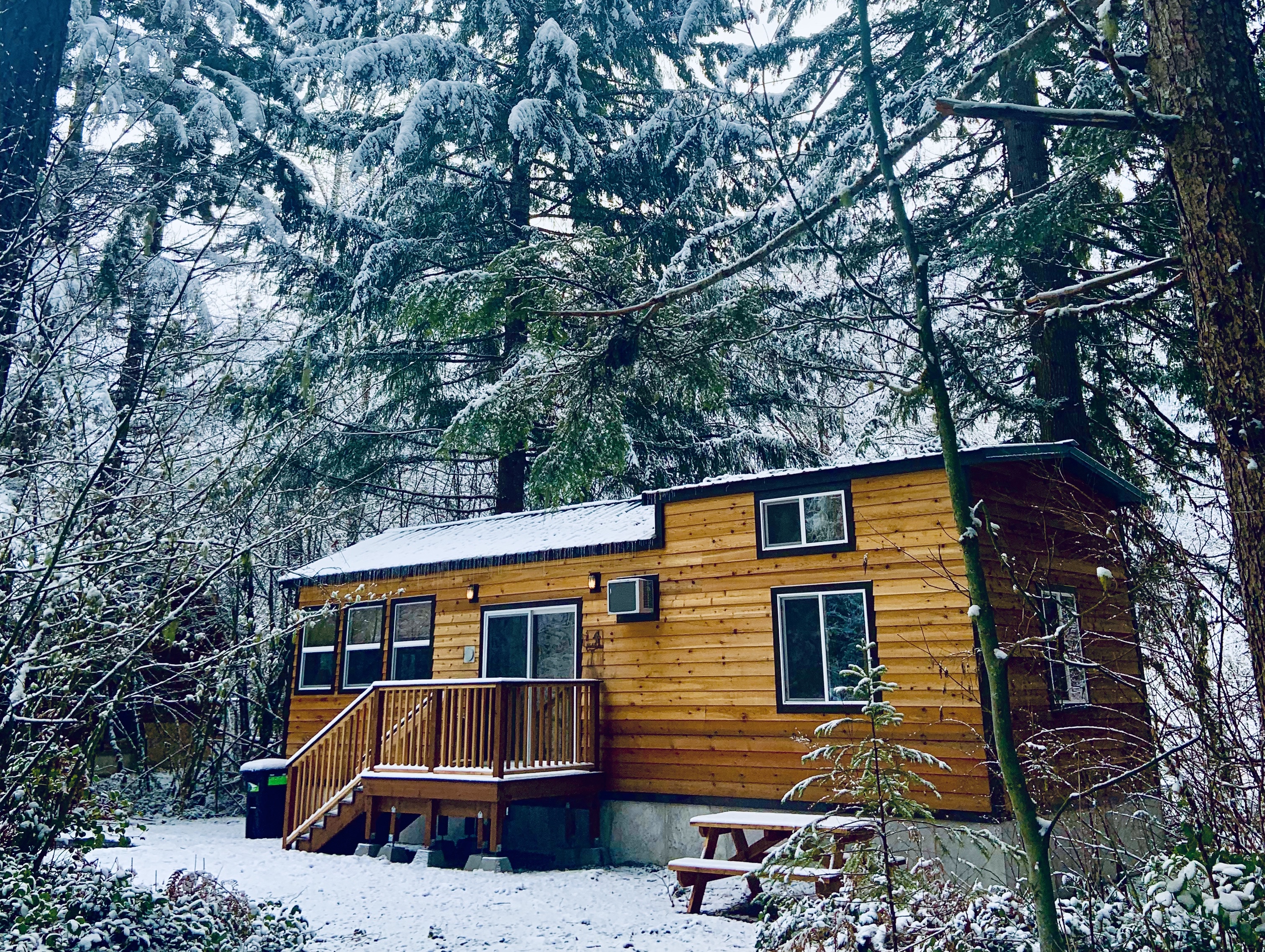 Queen Size Bed In Loft
Queen Size Bed On The Ground Floor Bedroom
Room In Loft For Sleeping Bags For The Kids
Kitchen Complete With All Appliances, Utensils And Pots
Living Room With Couch And Loveseat
Cozy Gas Stove
All Our Cabins Are Built For Four Seasons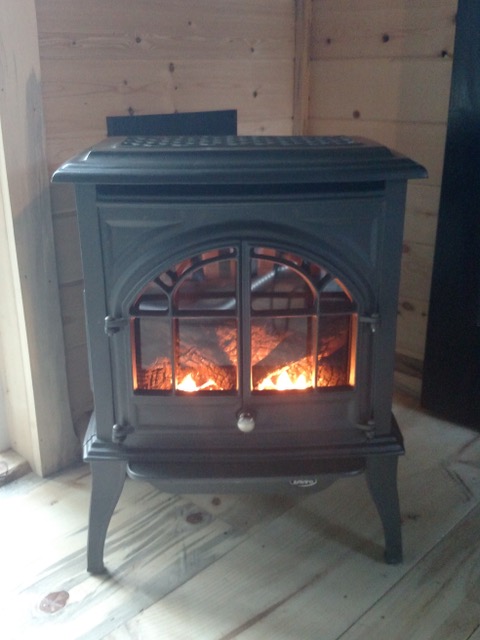 Cozy Gas Stove And Extra Baseboard Heat
A/C To Stay Cool
Luxurious Bathroom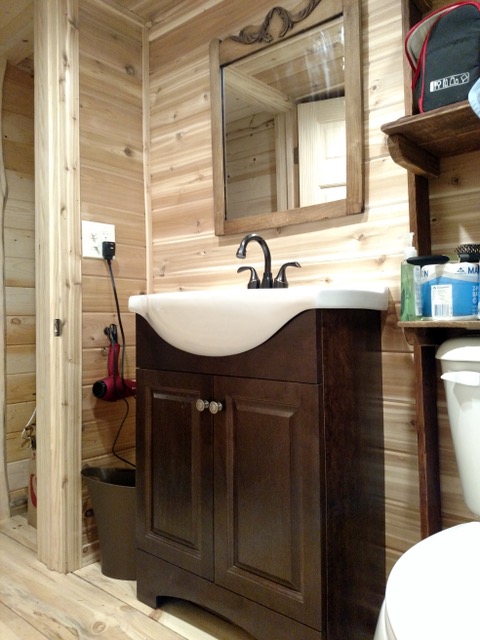 The bathroom features cedar walls and a subway tiled shower tub combination. A blow dryer, shampoo, conditioner and body wash are provided for your convenience.
Out Door Features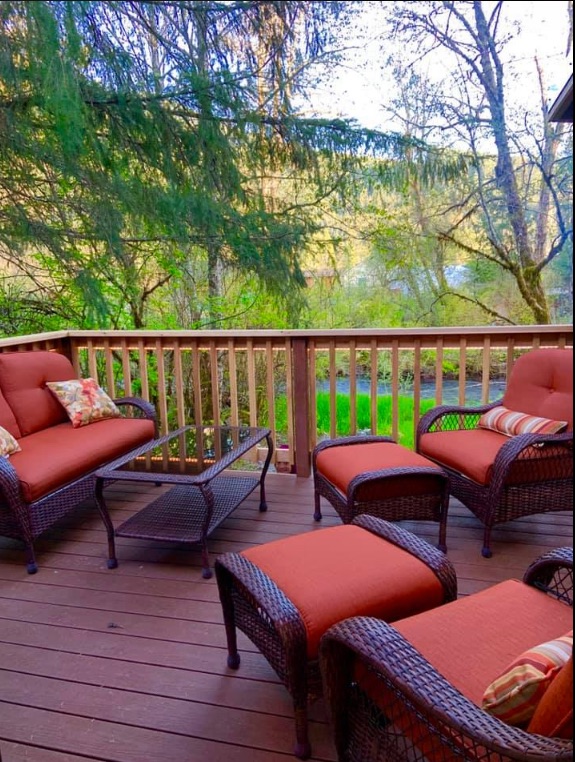 Fire Pit
Picnic Table
Hot Tub And Deck
For More Information And To Book Your Stay Contact
Betsy's Cabins at Mount Rainier, Ashford Washington, Mount Rainier  Email  phone: (503) 891-3327
janet@tinyportablecedarcabins.com
509 345 2013