Farm Sinks And Tiny Home Kitchens
I love all the different kitchen designs that our customers request, especially the farm sinks. I am going to share a few kitchens that Dave customized with our customers. They come in so many different styles and colors. The first sink is a double jet black with a custom built bar in front of it and a pot rack hanging above it. The black appliances are a very nice contrast with the grey counters. This is a 14′ wide cabin and it allows room to create a spacious kitchen. A farm sink adds such a homey touch.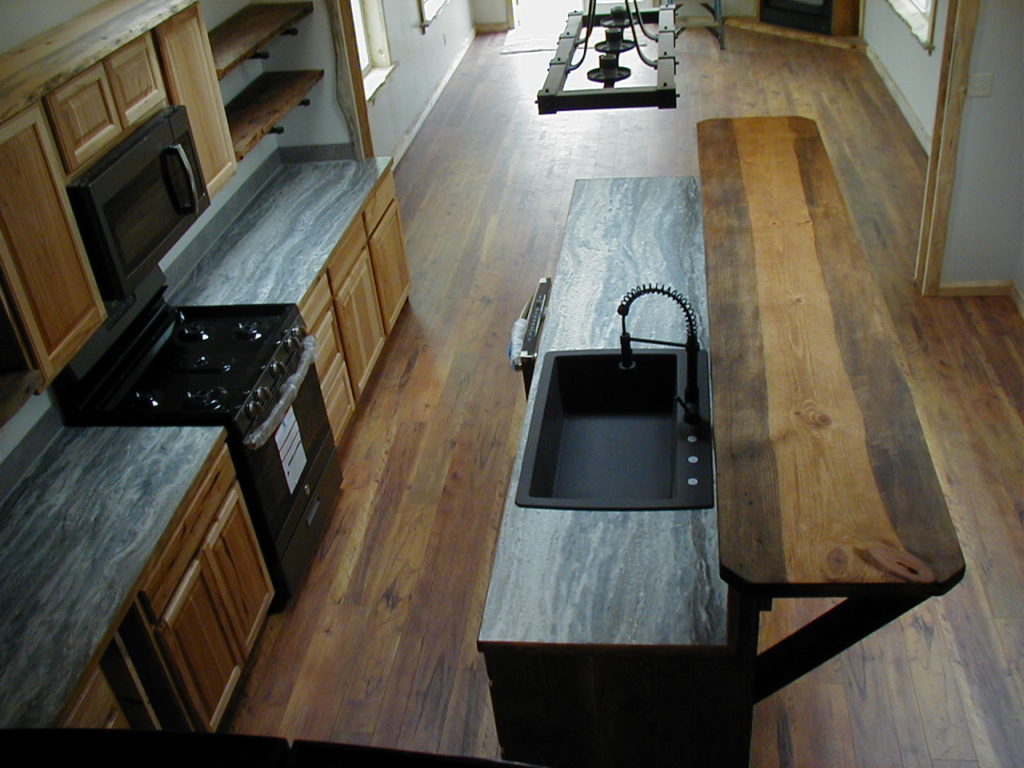 The Hand Pounded Copper Farm Sink  hand is beautiful with the butcher block counter .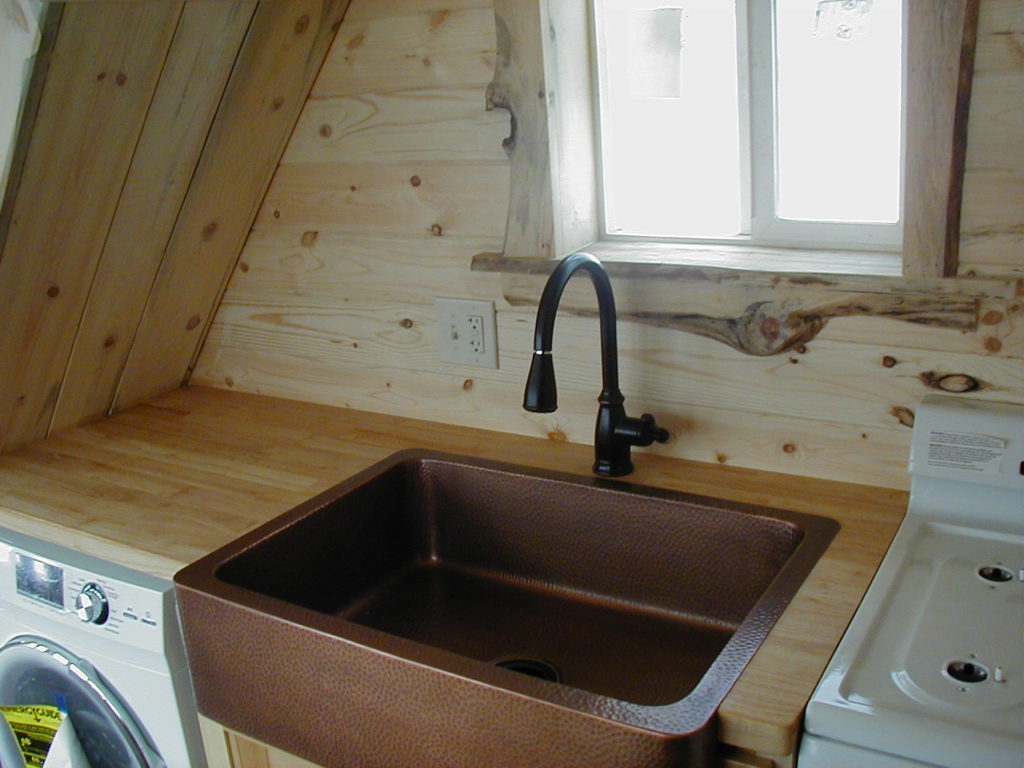 The White Farm Sink looks lovely with the white counters and all black appliances.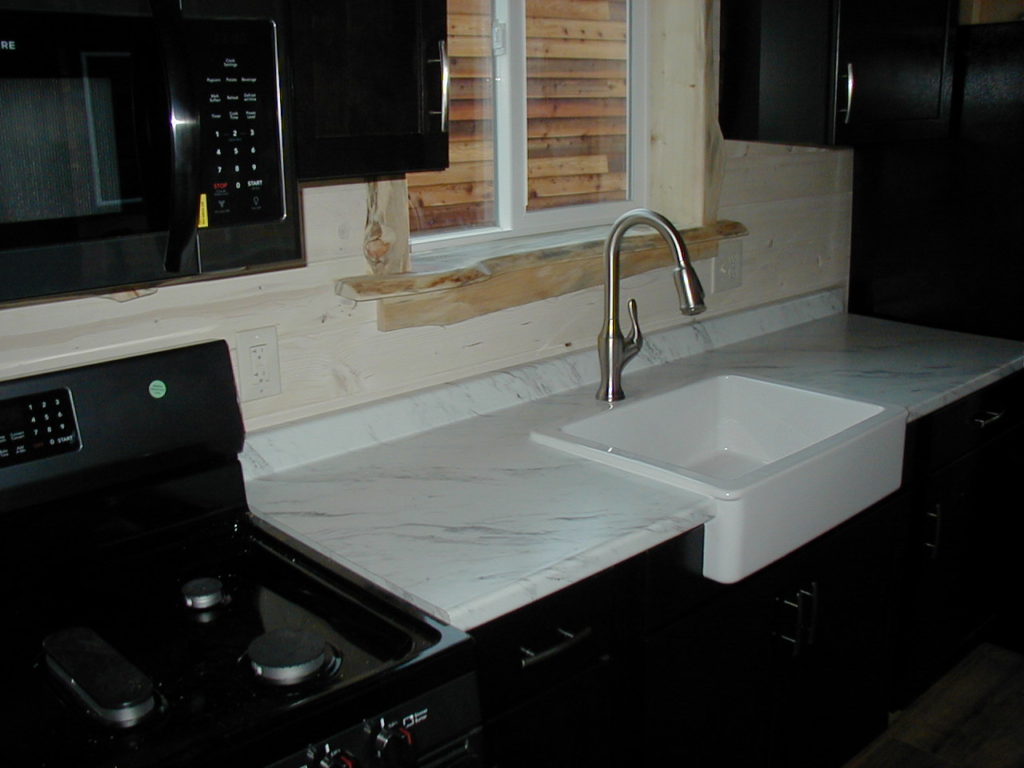 Small White Farm Sink With A Stainless Steel Faucet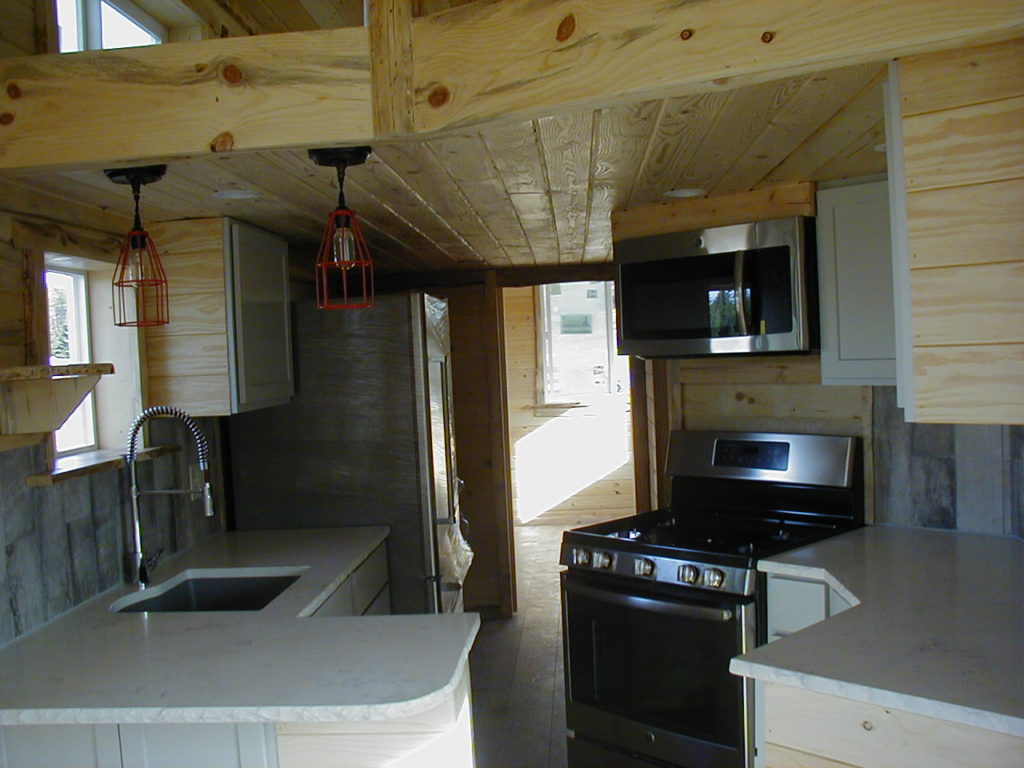 Small Single Farm Sink Nestled In A U Shape Kitchen. Love the custom counters and shelves.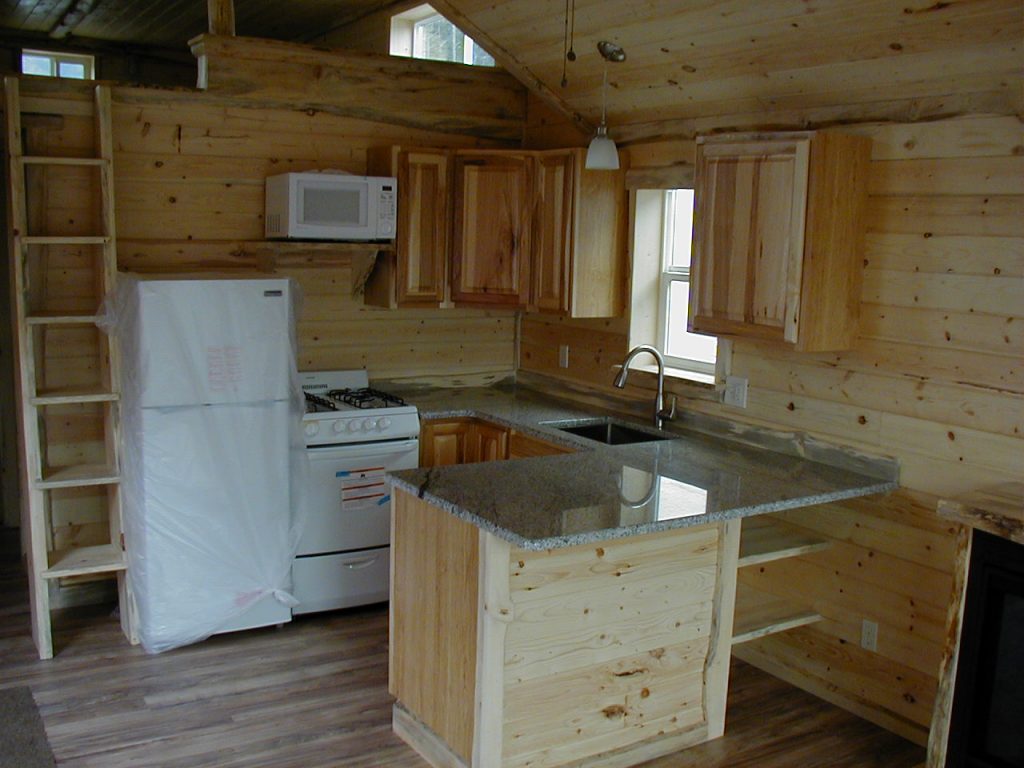 Bronze Farm Sink With An Apron: Hickory Cabinets And A Custom Built Pantry.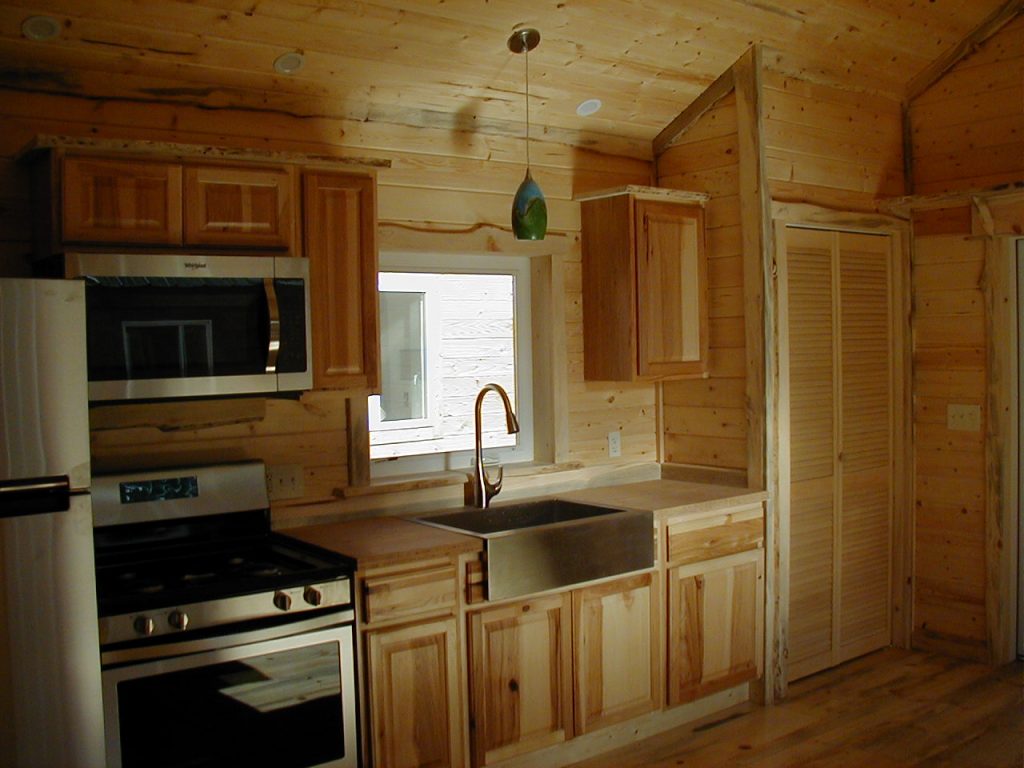 Sharing A Video Our A Few Of Our Modern And Rustic Kitchens
janet@tinyportablecedarcabins.com
509 345 2013