Tiny Home Financing For Shells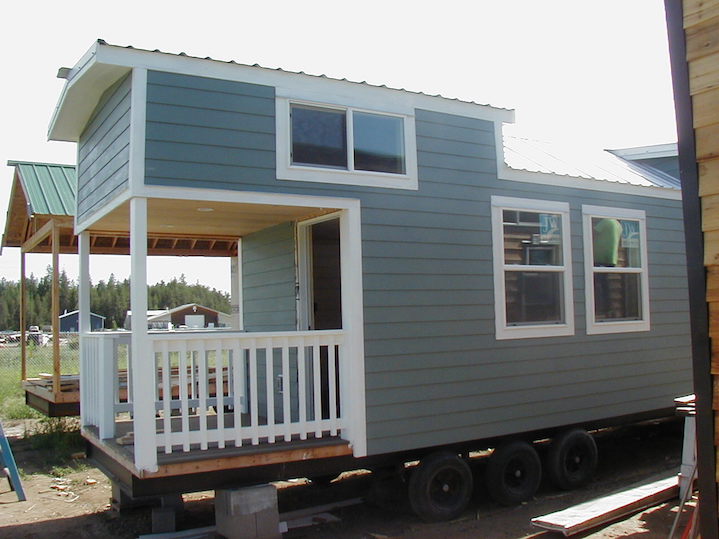 I have a new financing opportunity to offer our customers. Nationwide financing up to $50,000 dollars that is unsecured with no money down. The loan is available up to five years.
We all ready have the best financing for tiny homes, however they will not loan on a shell, they will only loan on a completed unit. So, if you are only wanting a tiny home shell that you finish yourself, this could be the perfect loan.
Help With Down Payment
This new bank could also help to add to your down payment, if you are buying a tiny home that is completed.
Application Is Easy
When you first apply, it only creates a soft pull that does not affect your credit.
This is an eligibility inquiry or what's also known as a "soft credit inquiry" to obtain information and will not affect your credit score. However, if you choose a loan product and apply for a loan, Lenders and their service providers will request your full credit report from one or more consumer reporting agencies.
You will receive a full disclosure of the terms of your loan for review before you become contractually obligated on your loan, and you are not required to accept the loan if you do not agree to those terms.
Benefits
Collateral-free loans
Competitive rates
Loans up to $50,000
Affordable monthly payments
Easy online application
Instant decision
Prompt funding
No pre-payment penalty
Nationwide Financing
If you have 10 to 20% down and would like a ten year loan, we also have Nationwide financing with an excellent rate for those who have good credit, a low debt to income ratio and the income that can meet the lender's requirements. With excellent credit, the lender has occasionally loaned 100%. See Details
Buying Land As Well
Our lender can also loan on land, case by case.
For More Details Contact Janet
janet@tinyportablecedarcabins.com
509 345 2013