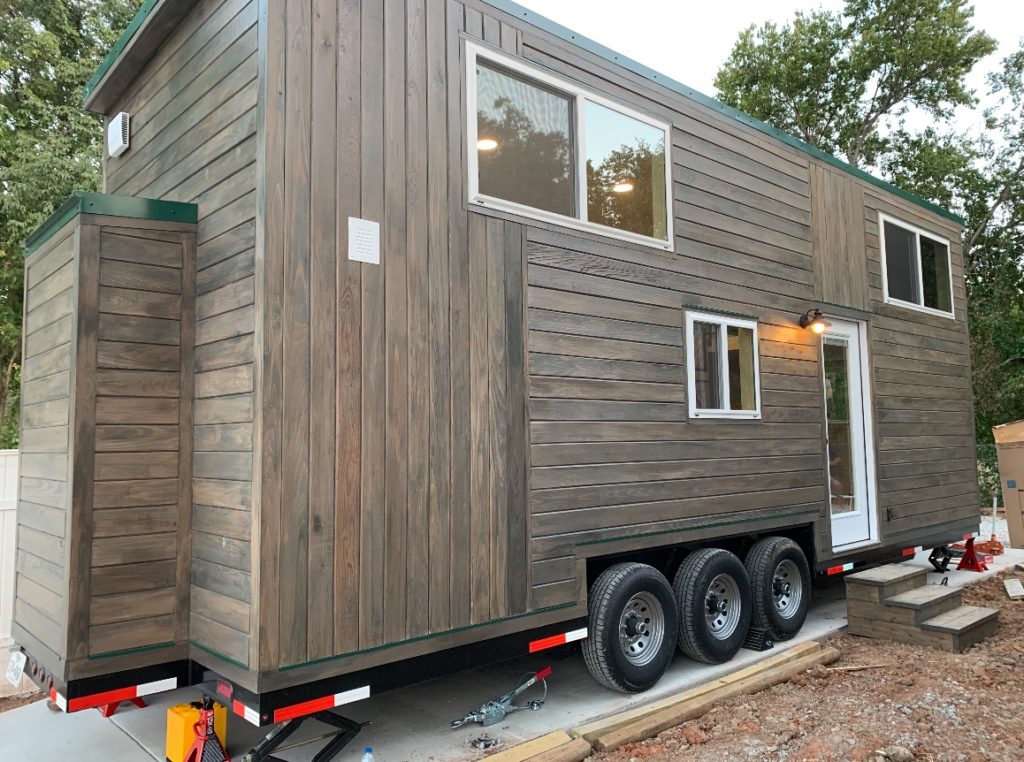 Built By Andrew Pleban With  American Tiny House
Tiny Portable Cedar Cabins is partnering with Andrew Pleban, a Longview,  Texas builder that builds custom trailers, shells and turnkey tiny homes. Please use TPCC Code Free Rough Plumbing With Purchase Of Shell 
Tiny House Shells from American Tiny House
We would be happy to design and build a Tiny House for you based on your ideas, vision, lifestyle and your desired location where you will be settling down in your new Tiny House.
Standard Shell Packages includes Custom designed and built a Tiny House trailer, framing of exterior walls and roof, interior wall and loft framing, exterior sheathing, insulation in floor, double pane vinyl windows, standing seam metal roof, exterior siding, exterior door and delivery to your home site.
TPCC Code Free Rough Plumbing With Purchase Of Shell

Standard Shell Package
Custom designed and built heavy duty Tiny House trailer
Framing of exterior walls, floor and roof
Interior wall and loft framing
Exterior sheathing
Insulation in floor
Double pane vinyl windows
Standing seam metal roof
Insulated exterior door
Delivery to your home site
Optional Shell Package
Could be built to any certain level of construction you desire.
TPCC Code Free Rough Plumbing With Purchase Of Shell

Please call or email janet@tinyportablecedarcabins.com
509 345 2013
509 770 1694