Buckingham County, Virginia
A few months ago, I shared part of Melanie Copeland's tiny story and her journey to find a legal place to live in the tiny home, her and her husband built at an Incredible Tiny Home workshop.
It is such an inspiration for us all, where the story  left off was with Melanie finding land for her and her husband  John and their dog Shiloh, where they were  going to be able to live in their  tiny home on wheels as a legal dwelling, year around, without removing the wheels in Buckingham County, Virginia.
I will include the original story at the end of this blog post. The name of their home is called Serenitas, which is Latin for Calm.  In their story, Calm came after the Storm, not before.
OK…you voted! Here is our tiny house video! Hope you enjoy! As always…please ask any questions you have we are happy to answer and please share! (Transport was with Tiny House Delivery Company) #serenitastinyliving #tinyhouseonwheels #thow #tinyliving #tinyhouseonwheelsdesign #diy #minimalliving #minimalism #doityourself #tinyhousemovement

Posted by Serenitas Tiny Living on Sunday, March 8, 2020
They successfully moved to their land and are now  busy getting ready for summer.
Moving Serenitas To Their Own Land!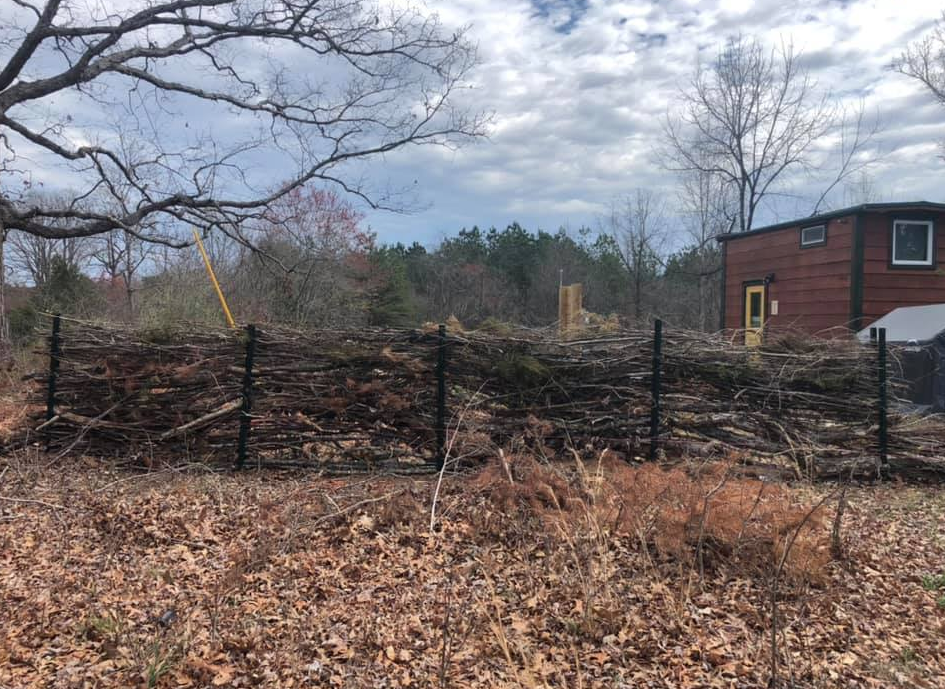 I am enjoying following the progress on their land. They are building a Natural Fence With Twigs.
John and Melanie Built Their Own Chicken Coop
Follow John and Melanie on the Serenitas Tiny Living Facebook page and see their exciting progress!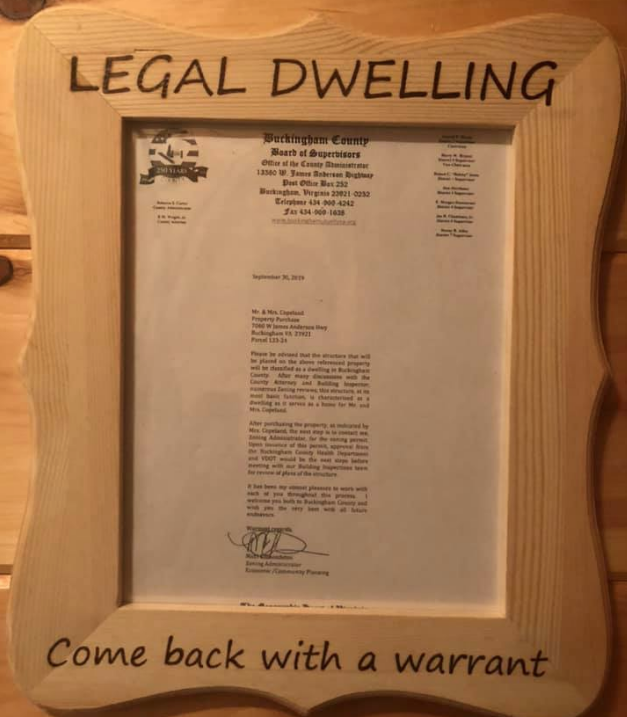 Melanie has a wood burning cottage business and made a frame of the letter she received from Buckingham County, Virginia, allowing her family to live on their own land with their tiny home as a legal dwelling.
The Backstory: Buckingham County, Virginia Welcomes Tiny Homes