400 Square Feet
The largest park model that can be built is 400 square feet. The decks and lofts are not included.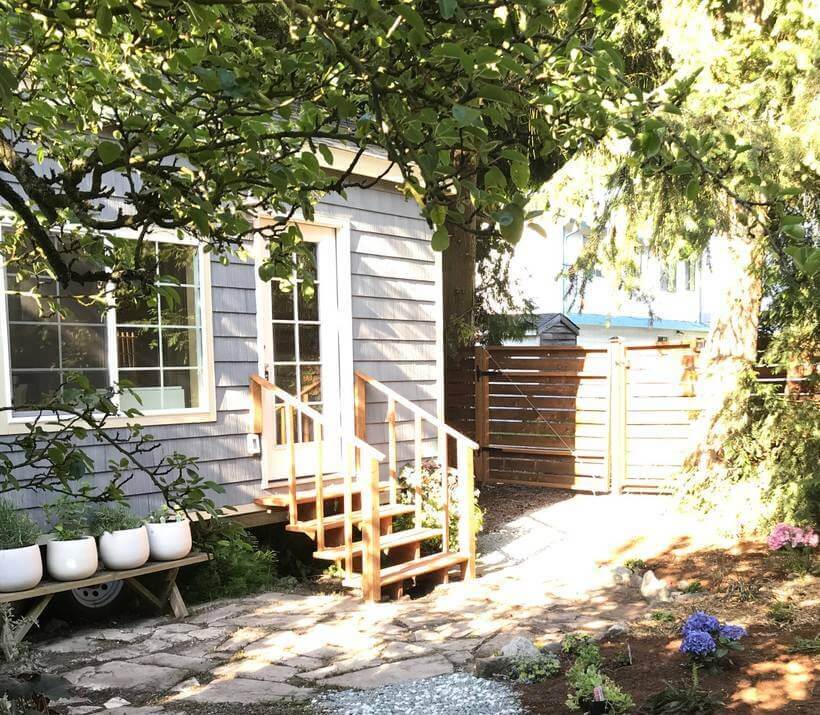 Photo: Backyard ADU
Please contact me if you want ADU ( Accessory Dwelling Unit ) on a foundation or a larger home built through the Modular process.
The Following Homes Are On All Wheels
The Collins Tiny Cottage
The Tahoe Can Be Built From 200 Square Feet To 400 Square Feet Either On Wheels Or A Foundation: The Tahoe Can Be Built Larger Through The Modular Process. Rustic Or Modern Accents Available With Customized Options. The Tahoe Is The Perfect Backyard ADU for a mother in law apartment, guest house or Airbnb rental.
Built In California: Learn More
The Athens Park Model