My name is Janet Thome and this is my website. I am have been a tiny home sales consultant  since 2014.  I represent  builders and manufacturers across the country and I will be featuring tiny homes on wheels, ADUs, Modular, Container Homes, Shells and trailers. I will also include builders that can build to IRC Appendix Q specifications on a foundation.
I  love to connect the consumer with their design choices, where to live legally, insurance, financing, grants, and most of all, a client's dream of owning a tiny home.

Tiny Portable Cedar Cabins Partners With Builders That Are Either A Licensed Contractor Or They Use A Third Party Inspection And Certification Agency to adhere to all life and safety standards. Washington state does not use third party agencies, the approval process is through Labor and Industries.
I am a tiny home advocate and I live in a small town in Washington where I have established the HeartHouse Tiny Village. I have a passion for holistic health, LOVE LOVE dogs and I am a wordsmith and singer. Please listen to my song I Want To Lift 1000 Souls. 
it is my prayer for myself and humanity. What if we all supported each other? What a different world we would live in.

Please contact me for a free consultation.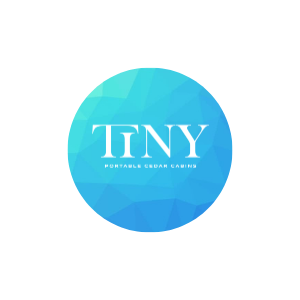 Janet Thome Is The Founder And President Of Tiny House Alliance USA
Janet Thome is the Founder and President Of Tiny House Alliance USA, a nonprofit filed in the state of Washington on Oct.8th, 2020.
The purposes for which this corporation is organized
are exclusively for charitable and educational purposes
In accordance with section 501 (C) ( 3 ) of the Internal Revenue Code.
We have filed our request for tax exemption from the IRS and are waiting for the determination letter.
The Mission Of Tiny House Alliance USA is to build tiny houses with collaborative partners and to foster and transform vacant, abandoned, and
distressed properties into vibrant tiny home communities that will transform neighborhoods into a valuable asset for the community.
Fulfilling The Need  For Appropriate, Attainable, And Affordable Housing, Encouraging Multi-Generational Living.
The Tiny House Alliance USA will be an educational center for the industry, documenting the history and the progress of tiny houses.
It is our desire to broaden home-ownership, promote all life and safety building standards, and to encourage our youth to learn math skills by building tiny houses and to pursue work trades for the continued development of the tiny house industry.
We are dedicated to advance the tiny house industry through education and uniting all related services and resources to support tiny houses as a viable option for housing.