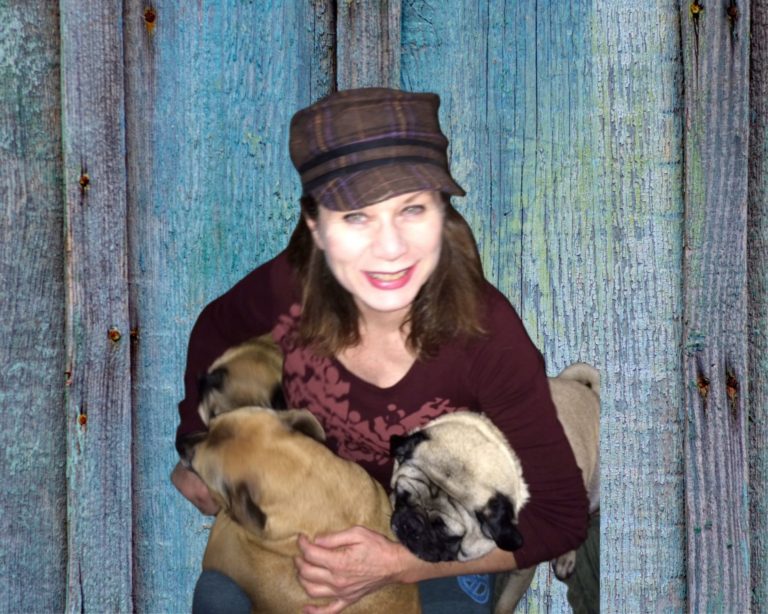 About Janet Thome
My name is Janet Thome and this is my website. I am have been a tiny home sales consultant  since 2014.  I represent  builders and manufacturers across the country and I will be featuring tiny homes on wheels, ADUs, Modular, Container Homes, Shells and trailers. I will also include builders that can build to IRC Appendix Q specifications on a foundation. Janet is the founder and President of Tiny House Alliance USA.

Janet Thome Is Leading An Exploratory Initiative To Develop New Global Tiny House Standards With ASTM
Janet Thome is leading an exploratory initiative to develop new Global Tiny House Standards with ASTM. ASTM is one of the largest ANSI Accredited Standards Developers in the world. ASTM has been developing standards for over 120 years, has published over 13,000 standards, and has over 140 technical committees.  We have gathered stakeholders around to world to represent our interests and to shape the future of our industry. We have been in discussion with new business development with ASTM since Feb. 2021 and we are working to be granted a new committee specifically for tiny houses.
Overview Of The ASTM Tiny House Standards Committee
The focus of this committee is the development and maintenance of voluntary consensus
standards for tiny houses, with attention to safety, quality, uniformity, reliability, consumer
confidence, and ethical business practices, including, but not limited to, best building practices,
test methods, certification, a global quality assurance program, requirements and auditing of 3rd
parties that provide plan review and inspect tiny houses, tiny house community developments,
micro-grid utilities, and minimum construction requirements.
The work of this committee will be coordinated with other ASTM technical committees and other
national and international organizations having mutual or related interests.
We Envision a World Where Legislators, Building Code Officials, Builders and Consumers No Longer Have to Weave the Mass Confusion of Conflicting Codes and Standards for Tiny Houses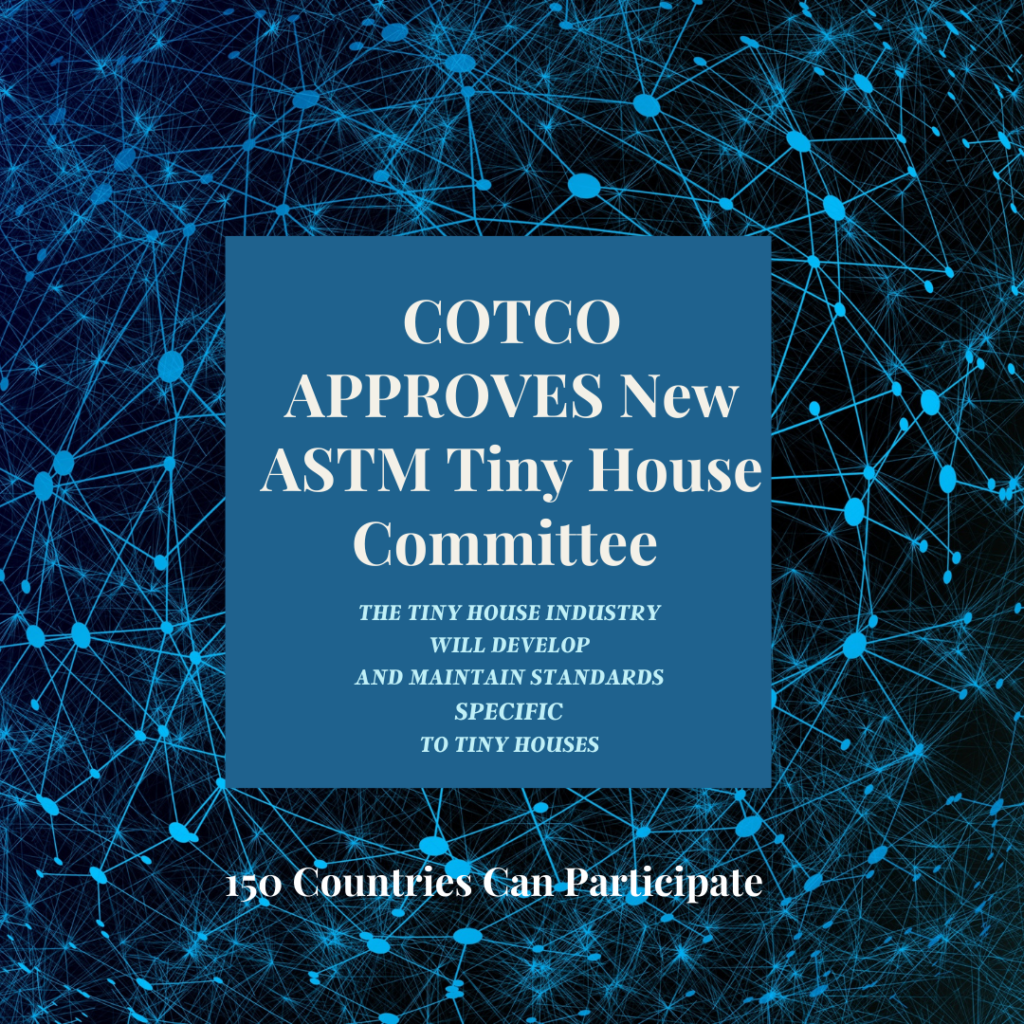 We received word from Lissy Velez, the program manager with the new business development team with ASTM International that COTCO has approved a new ASTM Tiny House Standards Committee. This update was on Feb. 26th, 2022.
We will have one more final approval from the ASTM International board. 
Janet Thome, the President of Tiny House Alliance USA has been leading this initiative.
Achieving this moment for the tiny house industry to receive this approval. We have one last step to be approved by the ASTM International board.
I love helping consumer with their design choices, where to live legally, insurance, financing, grants, and most of all, a client's dream of owning a tiny home.

Tiny Portable Cedar Cabins Partners With Builders That Are Either A Licensed Contractor Or They Use A Third Party Inspection And Certification Agency to adhere to all life and safety standards. Washington state does not use third party agencies, the approval process is through Labor and Industries.
I am a tiny home advocate and I live in a small town in Washington where I have established the HeartHouse Tiny Village. I have a passion for holistic health, LOVE LOVE dogs and I am a wordsmith and singer. Please listen to my song I Want To Lift 1000 Souls. 
it is my prayer for myself and humanity. What if we all supported each other? What a different world we would live in.

Please contact me for a free consultation.
Janet Thome Advocated For The Reinstatement Of ASTME541
Janet Thome advocated for the reinstatement of ASTME541 in response to the growing concern that "big box" certification companies were swallowing up smaller 3rd party agencies, and closing the window for new 3rd party agencies to form new companies. They were also adding more and more requirements, which add more costs that ultimately end up adding to the costs to the 3rd parties, the manufacturers and to housing.
This is a great win for small manufacturers and for affordable housing.
Tiny House Industry Experience
Janet Thome sponsored the relaunching of THIA's online presence in 2019. She served on the board as the THIA Industry Liaison and Media Coordinator from June 2019 to Oct 2020. She remains a dedicated advocate for tiny homes.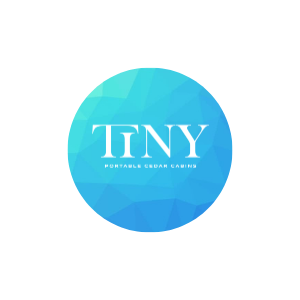 Previous
Next
Janet Thome Is The Founder And President Of Tiny House Alliance USA
Janet Thome is the Founder and President Of Tiny House Alliance USA, a nonprofit filed in the state of Washington on Oct.8th, 2020.
The purposes for which this corporation is organized
are exclusively for charitable and educational purposes
In accordance with section 501 (C) ( 3 ) of the Internal Revenue Code.
We have filed our request for tax exemption from the IRS and are waiting for the determination letter.
The Mission Of Tiny House Alliance USA is to build tiny houses with collaborative partners and to foster and transform vacant, abandoned, and distressed properties into vibrant tiny home communities that will transform neighborhoods into a valuable asset for the community. Fulfilling The Need  For Appropriate, Attainable, And Affordable Housing, Encouraging Multi-Generational Living.  The Tiny House Alliance USA will be an educational center for the industry, documenting the history and the progress of tiny houses. It is our desire to broaden home-ownership, promote all life and safety building standards, and to encourage our youth to learn math skills by building tiny houses and to pursue work trades for the continued development of the tiny house industry. We are dedicated to advance the tiny house industry through education and uniting all related services and resources to support tiny houses as a viable option for housing. 
Contact Janet Thome
janet@tinyportablecedarcabins.com
509 345 2013
Cell 509 770 1694