AirCrete Tiny Homes
https://www.youtube.com/watch?v=llsQL2bPWqY
Are you a homesteader longing to be off grid? Would you like to have a mentor and learn to build an AirCrete tiny home? Would you like to spend the summer at the Oregon coast? Learn how to build with AirCrete and live off the grid while working on the Siletz River at the Sustainable Living Centers.
Sustainable Living Centers
The Sustainable Living Centers is a living and learning laboratory. All the material costs, tools, and instructions for sustainable projects are provided. Only people who are interested in learning how to have a Sustainable Lifestyle should apply if you want to live at the center for the summer. You will need to bring your own RV.
Free Air Crete Workshop in August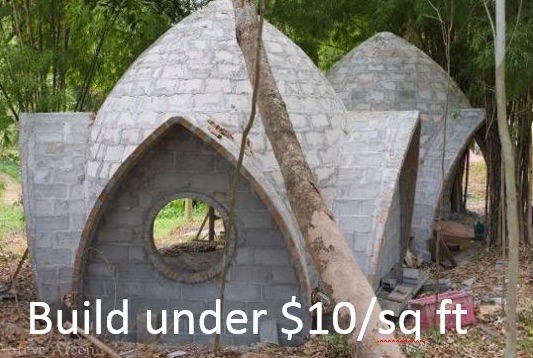 The center also offers free workshops. In July there is going to be a free AirCrete workshop. Details below.
Goals
The goal of the Center is to equip and educate aspiring "Off the Landers," "Permaculture Enthusiasts," or "Homesteaders" with the tools and knowledge to live sustainably.
Working can be completed according to mutually agreed upon schedule. You may have a full-time job
Do You Have An RV?
For full hook ups- the rent is $400 a month-You can reduce your monthly rent to $100.00 a month for 300 hours of work at the center.
• Thirty (30) day minimum commitment,
• Internet, phone service, cable or internet not provided. Free Internet is available at Center, but not at Hook up location
• No smoking in the Center's buildings. Smoking is OK at the full hookup location.
• Absolutely no drugs (legal or illegal) of any kind anywhere
•Pets and children allowed at full hook up location only, but not at Center
• Off-street parking
Application: Click Here
Sustainable Living Centers Has Free Work Shops
Food, Water, Shelter
Personal Relationship Happiness
How To Have Financial Freedom
Free Aircrete Work Shop: August 10th and 11th, 2019 ( Canceled At This Time)
You will learn how to build a bug out tiny home off grid
It will be built on skids- it is movable
Tiny- 8 X 12 – usually this size does not require a building permit
AirCrete Heat Storage
Super Insulated Floor
Details Of AirCrete Workshop Click Here
What Is AirCrete
AirCrete is a lightweight cementitious material that contains stable air cells uniformly distributed throughout the mixture. It is a concrete which utilizes a stable air cell rather than traditional aggregate. It is also called cellular concrete, foam concrete, light weight concrete, aerated concrete, etc.

Advantages Of AirCrete
It is inexpensive to produce, it has good compressive strength, it bonds well, is easy to work with, self compacting, self leveling, uses less material, offers  enhanced sound and heat insulating properties.  AirCrete is very easy to clean up and can be removed with only hand tools. 
Visit The Sustainable Living  Centers
You may visit any anytime between 10 AM and 6 PM any day, but if you come unannounced, the gate may be closed or locked.
Sustainable Living Centers Oregon
82 Siletz Hwy
Lincoln City, OR 97267
541 765 2109