Elk Meadows Tiny Home Village
Elk Meadows Tiny Home Village is located in Clark Fork,  Idaho and is located on 5 and 1/2 acres including a trout filled pond.
There is an opportunity for an investor to buy everything or the owner, Kelly Kearns has 7 individual tiny home lots for sale.
Elk Meadows Investor Opportunity: $ 400,000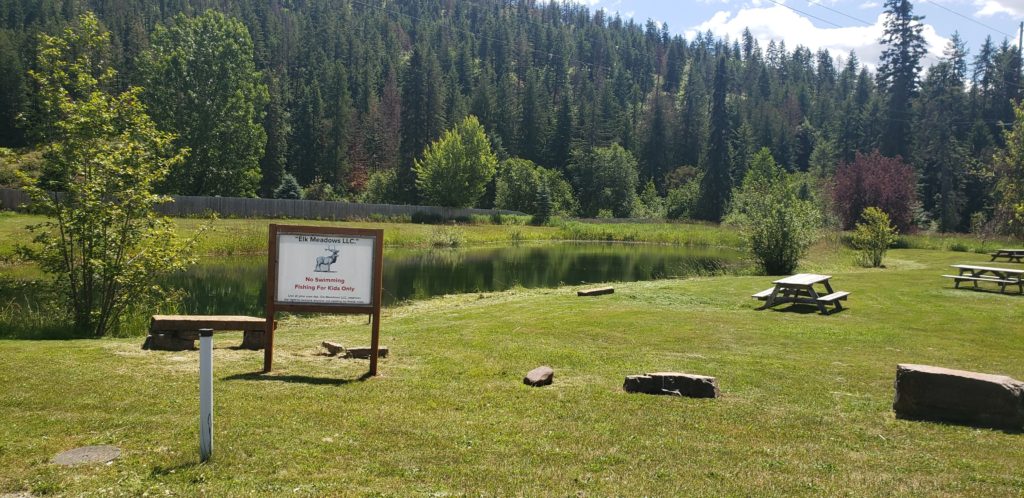 The entire Elk Meadows Village is for sale for $400,000. It includes, 2 cabins, one that is ready to be lived in and one needs to be completed.  The price also includes 7 tiny home lots. There are beautiful common areas, including the trout filled pond and a public laundromat with a bathroom and shower. There are various other business opportunities including providing a space for weddings, concerts or even HipCamp.  
Elk Meadows Tiny Home Lots: $60,000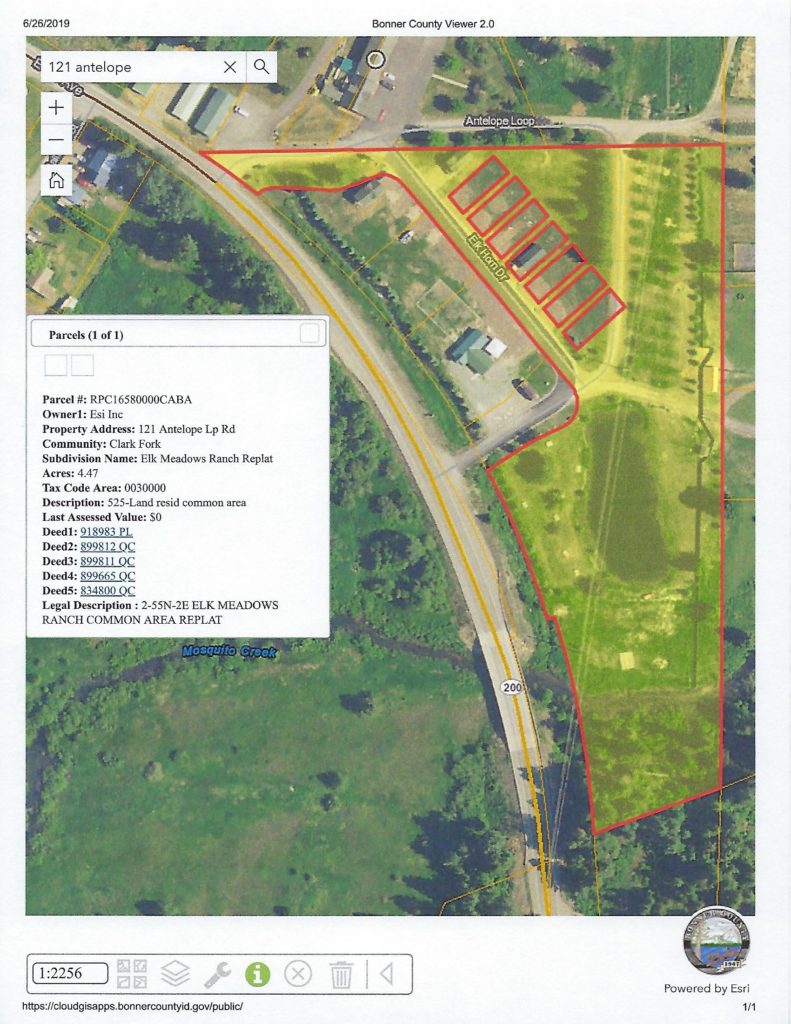 There are 7 individual lots for sale for $60,000. The price  includes septic, electric, phone, cable and water. The water is city water and each lot will have to pay $5000.00  to hook up to city water. There will be additional electric fees. Each lot has its on meter. The lots size is around 35′ X 100′.
Kelly's Classic Cafe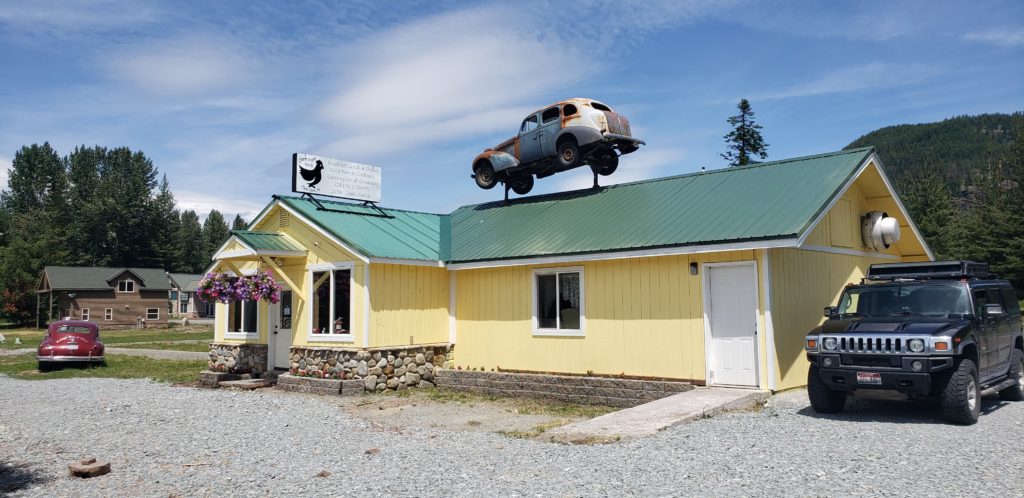 Kelly Kearns just opened his new restaurant called Kelly's Classic Cafe and it is right next to the village. Kelly can provide all your catering needs to any events for the Elk Meadows Village.
Year Around Access
There is year around access and only ten minutes to town for shopping and your daily needs.
Land Package With Tiny Homes
If you are an investor and you want to buy the entire property and you want to include tiny homes, please contact Janet at 509 345 2013 or email me at janet@tinyportablecedarcabins.com. Dave can build the perfect vacation rental, Airbnbs or even workforce housing which would include duplexes and triplexes. I can possibly arrange financing.
Examples Of Commercial Cabins Dave Has Built

Call Kelly Kearns For More Details
208 597 1727