Heating Options For Your Portable Cedar Cabin
Wired baseboard or wall mounted heat are the standard heating options  in our cabins. It is also always wise to have electric heat as your primary heat source for insurance purposes.  Insurance companies usually require a wood stove or propane to be a back up heat source and installed professionally and to be inspected.  Our certification process requires this. A wall mounted heater has been added as a standard choice for heat. The benefit of a wall mounted heater is especially wise in a smaller cabin because you do not have to worry about where your furniture goes.
A Wall Mounted Heater : Standard Choice For Heat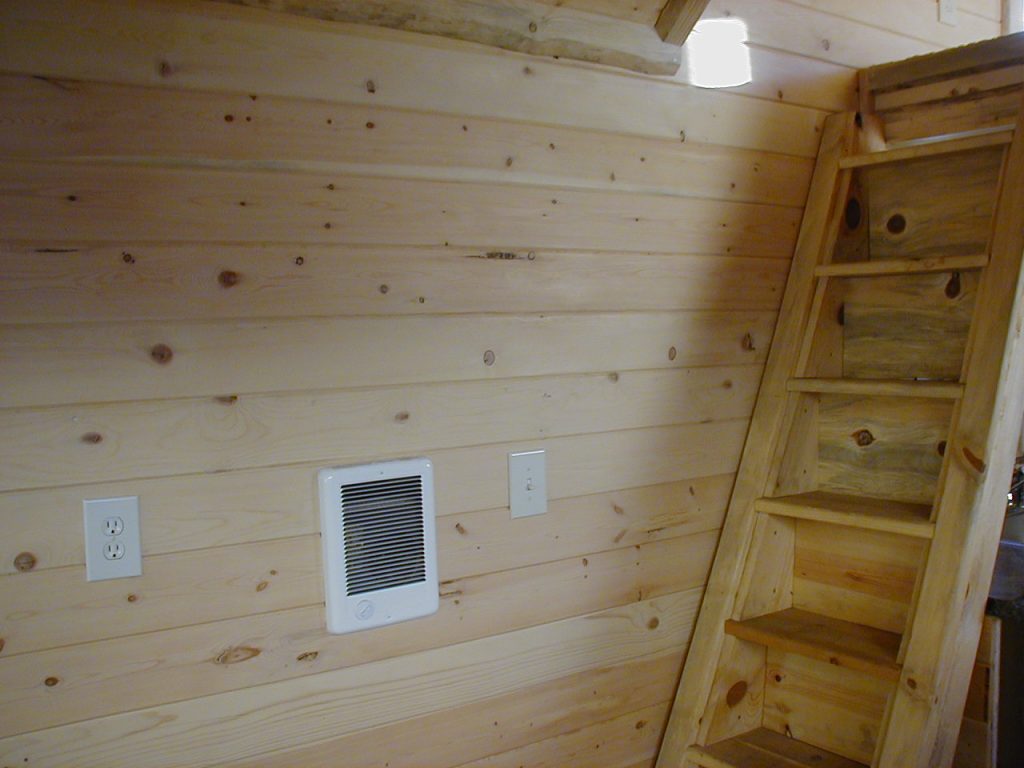 Upgrade Heating  Options
We offer  radiant floor heat, a propane fireplace and a wood or pellet stove for optional heat choices with an upgrade price. We can also install the very popular Dickinson Marine Heater, though it comes with a warning, not to leave it unattended. My absolute favorite heating choice is radiant floor heat. Please read the links below for my personal story and the details of the radiant floor heat.
Surviving Winter In A Tiny Home With Radiant Floor Heat
Prices For Upgrade Heating Choices
Wood or Pellet Stove $ 1500.00   Includes stone or slate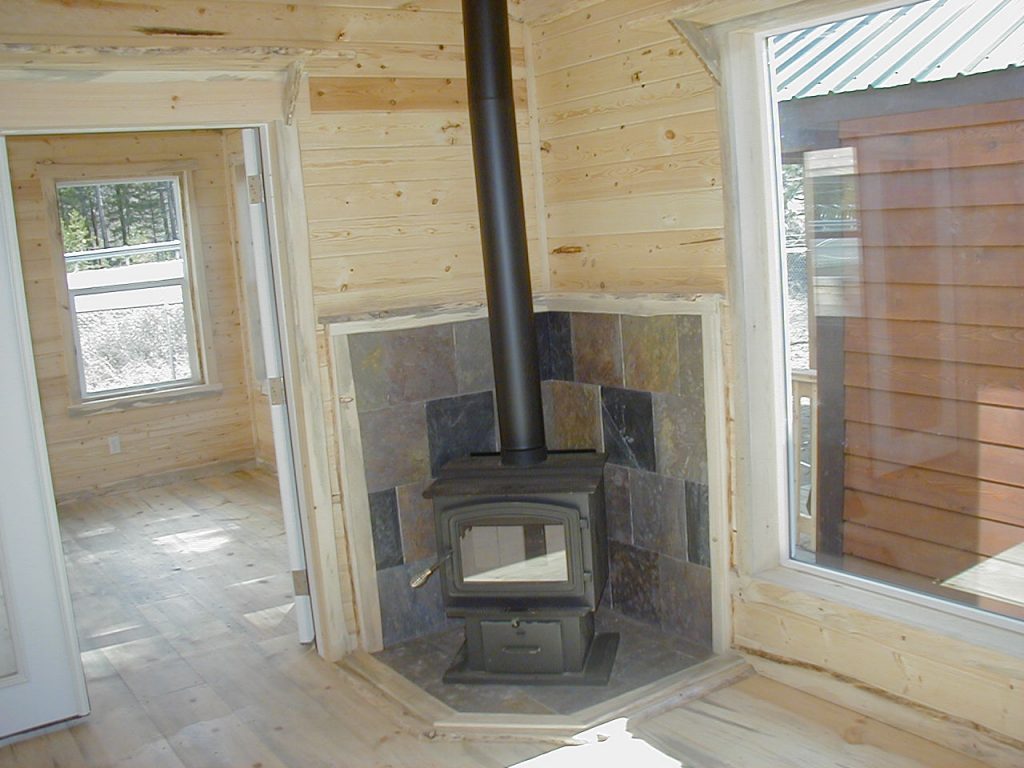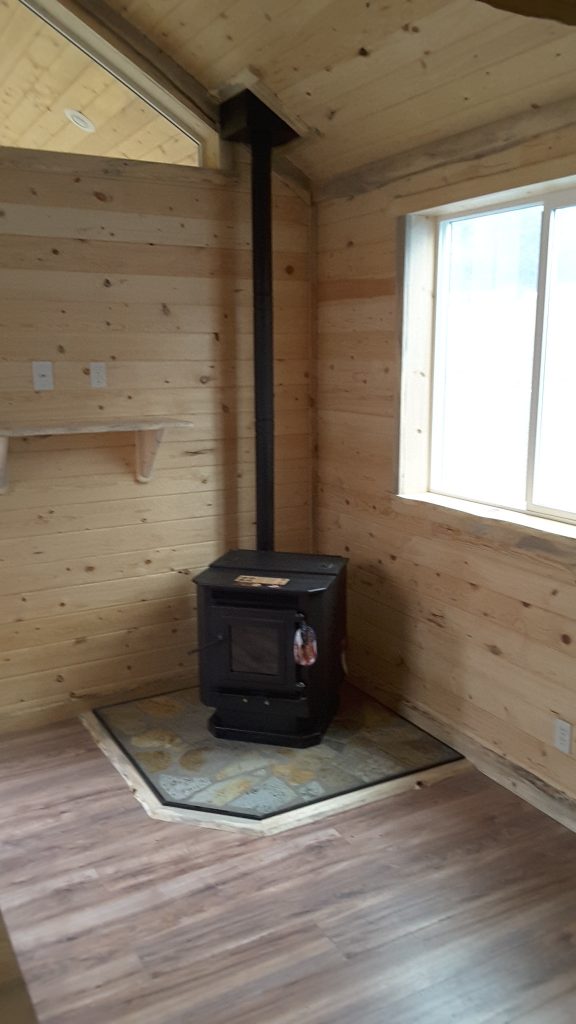 Dave is now building a cabinet and TV Mantle Around The Gas/ Propane Fireplace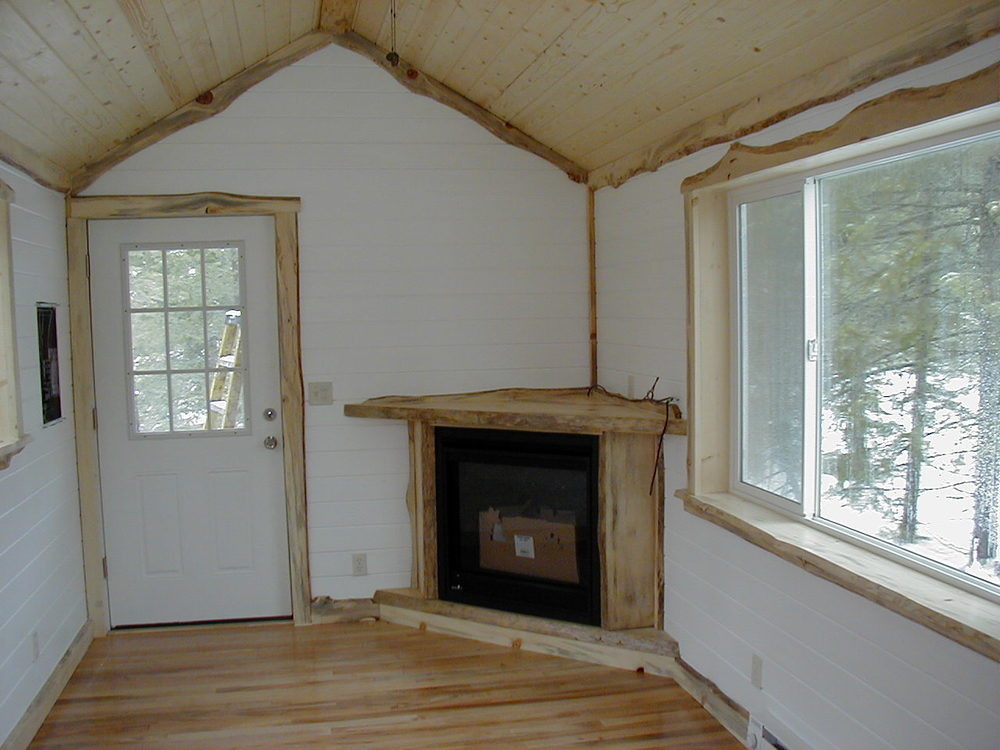 Propane Log Fireplace With A TV Mantle 30"  $ 2000.00
Propane Log Fireplace With A TV Mantle 36"  $ 2200.00
Natural Gas Log Fireplace With A TV Mantle 30" $ 2000.00
Natural Gas Log Fireplace With A TV Mantle 36" $ 2200.00
Dave Bates, the builder and owner  of Portable Cedar Cabins is featured in  the video explaining the heat options.
janet@tinyportablecedarcabins.com
Cell 509 770 1694
509 345 2013
Save
Save
Save
Save
Save
Save
Save
Save
Save
Save
Save
Save
Save
Save