Down Payment Assistance: Nedco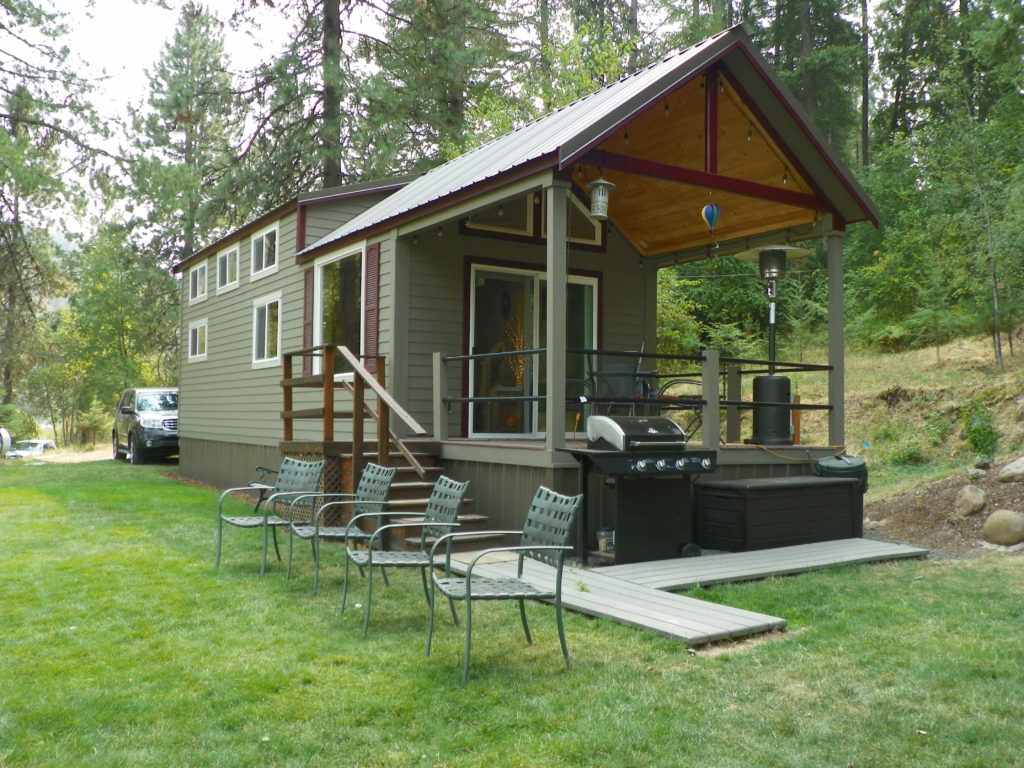 Nedco which stands for Neighborhood Economic Development Corporation is a nonprofit community development corporation in Oregon City, Oregon. Nedco services the entire state of Oregon.
They Have Openings Now
One of the reasons I want to share this non profit is because they have an IDA program and they have some openings now! Oregon is one of the top states for IDAs. Many of the programs are full with a waiting list or funding through a lottery, so I was thrilled to find one with some openings! Zach Janousek, an Asset Building Specialist in charge of this program told me that they are often full, but then they begin again the next year.
First I want to let everyone know about the services of Nedco and their IDA program and at the end of the blog post, I will share how this fits into buying a tiny home. There is also an up and coming grant for a down payment assistance for a home purchase coming soon! Keep reading. If you are not an Oregon  resident, I have a link for the National Directory Of IDAs below. Also check out Operation Tiny Home to see if you are eligible for their Nationwide down payment assistance grant. The link is below.
What Is An IDA: Matching Savings Account 3:1
An IDA account is designed  to help build assets through a matched saving account called a Individual Development Account. IDAs provide financial skills needed to save for life-changing economic transformations such as home ownership or going to school to get a better job or to prepare for a purchase.
Please Note: Every non profit that offers an IDA program has different requirements and stipulations of what the money can be used for. Nedco has a vast list of uses.
IDA Funds Is A Grant: You Do Not Pay It Back!
Nedco obtains state funds to make the IDA program possible. The match money is a grant to you; it is not a loan and does not need to be paid back. Learn more here.
IDAs Can Be Used For
Home Purchase
Post Secondary Education For Account Holder
Small Business Start Up
Business Expansion
Car Purchase
Home Repair
General Eligibility Requirements 
You must meet the following general eligibility requirements to participate in the program:
Be an Oregon Resident
Have a household adjusted gross income, according to household size, at or below 80% of the median for your county. Check here for details.
Have a household net worth at or below $20,000. Please see the attached IDA Net Worth Calculation Worksheet.
How Does the Program Work?
As an IDA participant, you have several responsibilities:
Complete a total of 16 hours of education – 8 hours of financial education (Financial Foundations) and 8 hours of education specific to the asset you are saving for.. You must complete Financial Foundations prior to enrollment. Click here to find a class in Lane, Marion or Clackamas counties.
Demonstrate your ability to save by saving at least $25 in your own savings account for two consecutive months before applying for the IDA program (you can do this while you are completing the Financial Foundations course).
Work with a NEDCO Asset Building Specialist to create a budget based on 30 days of tracked expenses, reflecting your ability to save on a monthly basis to reach your savings goal.
Establish a savings goal and timeline for completion including making regular monthly deposits toward your goal in a joint/custodial account with NEDCO.
There is a $ 75.00 application fee collected at the time of enrollment into the program.
How Do I Get Started?
The first step is to enroll in our Financial Foundations Education Series (required 8 hours of financial education).
See the current class listing and fees here.
Full Details Of The IDA Program: Click Here
Additional Services Nedco Provides
Financial Stability Services
Foreclosure Intervention
Microentreprise Services
Homeownership
Save For Your Down Payment For Your Tiny Home!
I was first introduced to the IDA program by one of our customers who had all ready been saving in the program for a few years and he was able to use the funds for down payment assistance on the tiny home that Dave built for him. He had a 3: 1 matched savings account and $ 6000 was contributed to his account and he did not have to pay it back. See story.
Saving and planning for your tiny home purchase often takes years and I know to some it seems fruitless. I hear everyone's stories and dreams and I love to help make it happen. Having an IDA savings account could help cut your wait time substantially.
Tiny Homes In Nedco's Program Accepted With Conditions
I spoke with Zach Janousek, an Asset Building Specialist with Nedco today and he was very open minded regarding using the IDA funds for a down payment for a tiny home with conditions case by case.
1) A Tiny Home that is placed on the account holders own land or land that is in a trust or a community trust- will be in the housing program. In the housing program, it has to be proven that the home will be on stable owned property, not rented. Zach can clarify this.
2) A Tiny Home that is placed in an RV Park or Resort- will be in the vehicle program.
Down Payment Assistance: Nedco
Zach also told me about a new program that is going to be offered soon hopefully by the end of July or August. The down payment assistance will be immediate and does not require matched funds or time. The criteria is the same as for the IDA. The amount of the grant for a down payment of your home will be up to $10,000!
Are You Ready To Buy Now?
This down payment assistance could be a miracle for many. You will have to have this all ready planned and thought out, where you are going to live legally, loan approval, funds for insurance, transport,  set up cost and more…………….
This could be the perfect help someone needs! Reminder- we have Nationwide Financing. Read the details. With A+ credit, the bank requires 10 to 20% down and case by case- they can do land purchases as well. They consider A+ credit a 760 credit score. They do do loans with a lower score.
Zach is not sure how many grants will be given, I hope this helps someone reading this!
Please Call Zach Janousek Regarding The Details Of The IDA Accounts And Down Payment Assistance
503 655 8974
Nedco
421 High St Ste 110
Oregon City, OR 97045
Oregon Sources For IDAs
Casa Of Oregon
Vida
Oregon IDA Initiative
National IDA Directory
Operation Tiny Home: Dave is an approved builder