Tongass Tiny Home Village, Where The Oceans Meet The Mountains
Own Your Own Land: A Piece Of Heaven
I am gathering interest to those who are longing for a community, where they can live and thrive together,  be partners,  where you own your own land, create your own cottage business and have a say in the development of an all-age community that welcomes diversity and equal rights for all. The community is named the Tongass Tiny Home Village.
Families welcomed! Multigenerational Housing Encouraged! Financing Available.
Tongass  Tiny Home Hotel Is Also Planned: Revenue Opportunity
Tongass Tiny Home Hotel Is Also Planned and it will become a beautiful wedding destination for revenue opportunities for the owners of the community.
An HOA will be formed, with light covenants created by the owners of the community with a very affordable yearly cost for insurance and common maintenance.

Tiny Homes Welcomed!
Tiny Tongass Tiny Home Village is in Ketchikan, Alaska. The population is 14,000 and their greatest need is affordable housing and small businesses. It is a year-round tourist attraction because of the welcoming climate.
About Ketchikan
When you're located in the middle of a temperate rainforest, with State Parks, a Rainforest Sanctuary, and beaches on three sides, it's a bit difficult to ignore nature and all the wildlife within. Not that you'd want to. Consider getting a great overview of the Tongass National Forest over at the Southeast Alaska Discovery Center and then get out and spend some time discovering it for yourself! You can experience the Tongass and all its many inhabitants in several ways—by land, air, or sea!
Ketchikan is known as "The Salmon Capital of the World." We are proud of our fishing culture and passionate about providing opportunities for visitors to catch and/or otherwise enjoy the best seafood on the planet.
Ketchikan is a photographer's dream: point your camera in almost any direction and you'll capture an image suitable for framing. Misty Fjords National Monument, with achingly blue lakes, and snowcapped mountaintops often shrouded in an ethereal mist, is the most beautiful jewel in our crown. We are also located in the midst of the Tongass National Forest, a 17M-acre rainforest full of lush cedar, Sitka spruce, waterfalls, and wildlife.
For local Native Tlingit, Haida, and Tsimshian artists, the Tongass Rainforest provides red cedar logs for totem poles and the cedar bark and spruce roots used in traditional basket weaving. The Native arts are thriving here in Ketchikan and there are several museum collections and totem parks that showcase both ancient and more contemporary works. The arts in Ketchikan are not limited to Native arts, however; an astonishing number of residents participate in the Ketchikan's art scene, which encompasses the full spectrum of visual and performing arts. The mission of the Ketchikan Visitors Bureau is to promote Ketchikan,
Types Of Home: Square Footage To Be Determined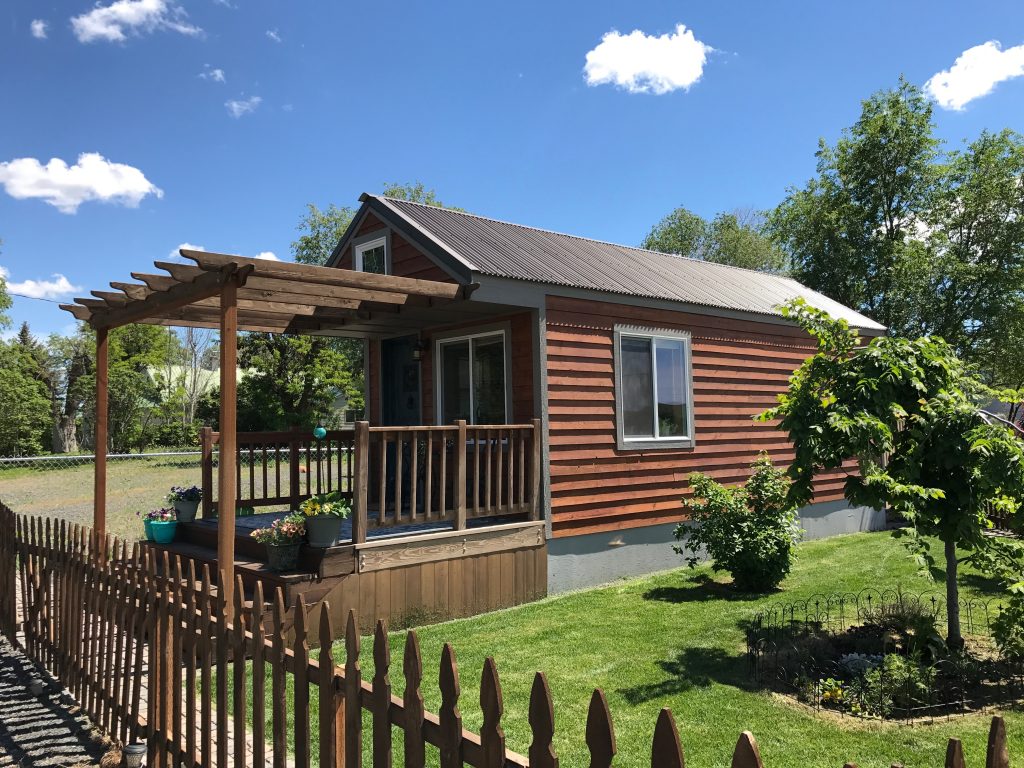 All Homes Must Be Insured With Liability Included And Certified, Built To All Life And Fire Safety Standards
Movable Tiny Homes
Park Models
Modular Homes
Site Built Homes
Duplexes Encouraged ( One Side Can Be For The Homeowner/ The Other Side -A Rental Or A Cottage Business)
Interested Parties For Tongass Tiny Home Village
Seeking 20 Interested Parties. There are three levels of ownership.  The amount of land is to be determined and will adjust to the interest we gather.
Mountain Level
Seeking At Least 6 Interested Parties that will invest $ 100, 000. This investment will include your own lot and infrastructure for your tiny home for a value of $ 15,000 and the remaining $85,000 will go toward the cost of building 5 tiny homes for a Tiny Home Hotel, furnishings, and start-up capital.
The profit from the revenue from the tiny home hotel, after expenses, will be paid to the 6 investors quarterly.
Details Subject To Change 
Ocean Level
Seeking 14 Interested Parties that will purchase their own lot for $25,000.  The investment will include your own tiny home lot and infrastructure.
Details Subject To Change
Sea Level
If you want your home to be built locally, we will create a land/home package. Price to be determined.
Details Subject To Change
Sponsor Level
Seeking A Generous Donor That Would Build An Outdoor Gathering Hub With An Outdoor Kitchen And Greenhouse  For The Residents.  A sponsor can also sponsor a lot or land/home package for a veteran, a widow, a young adult aging out of foster care, or those in need.
Material Sponsors Welcomed!
Features Of The Tiny Home Village
Tiny Home Hotel
Outdoor Gathering Hub
Shared Well
Initial Investment For Utilities
Wedding Destination
Agri-Businesses
Cottage Businesses
Community Garden
Seed Saving
Community Meal Sharing
Greenhouse
Farm To Table Produce For A Source Of Income
Community Events
Employment Opportunites With The Tiny Home Hotel
Ride Sharing
Dog Park
Financing Available
Hemp Encouraged
Additional Expenses  For The Residents
Electricity
Internet
HOA Between $300 to $500 A Year
Personal Taxes For Your Tiny Home
The Tiny Home Village Vision: Escape From The Maddening Crowds
If you look at the outside world, there is chaos and destruction, and madness, and there is endless programming to divide us and to inflame hate is bombarding us every day. It almost looks hopeless………….. But it is not.
On the other side of the chaos, there are individuals and families that are hearing the calling that is whispering to them to find their tribe, to grow their own food, to own their own land. They have the wisdom to ask, is where I am living sustainable? Where is the source of the water I drink? Is the day to day grind to maintain this hectic life worth it?
There is an ache inside for community and to love.
If your jurisdiction does not allow tiny homes, go to a new location that welcomes them.
The Best Way To Know Your Future Is To Create It……….What You Are Seeking- Is Seeking You!
Leave The Porch Light On
I have recently had the great pleasure to speak to a delightful man named WW Gilman. who owned the first tiny home village that was called The Village Of Wildflowers and he told me they had a rule that all the residents had to leave their porch light on. That was a sign to all residents that all was well.  If your light did not come on, it meant you could need help. The Village Of Wildflowers had residents of all ages. Aging in place was encouraged and the retired ladies would babysit the children of the mothers that had to go off to work and there was always a helpful handyman that was around to lend a helping hand. No one was alone……
The Village Of Wildflowers Is Now Called The Simple Life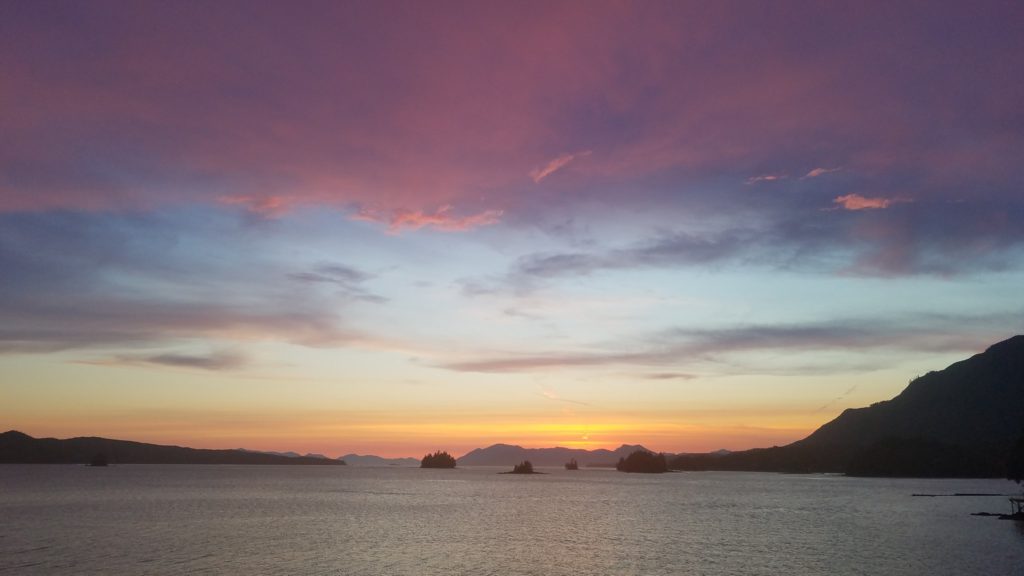 Envision The Community
Can you see the community? I can. I can smell the bread baking, hear the laughing of the children, and the smile of the residents. Instead of driving in traffic, they walk out of their tiny home and tend the garden or go to their cottage business or not work at all, because they built a duplex and do not have to work. On one side of the duplex is their home and the other side is their own AirBnB that is always booked. I can smell the ocean and I marvel at the mountains and the glory of nature. Wow, I just saw a whale!
People come from all over the country to see this amazing community where people live, work, and support each other.  Come drink some of the best beer brewed locally and enjoy the music that is playing nearby!
One Other Plus: The City Never Shut Down During COVID
Ketchikan had very few cases of COVID and they never had to shut down.
The Visionary Behind The Community:
Amanda ( A J ) Pierce
Vice Mayor Of Ketchikan Gateway Borough, Alaska
Executive Officer Of The Ketchikan Building Association
Held The First Tiny Home Forum With 50 Stakeholders
She Has A Masters Degree In Business
Certificate of Women In Leadership From Notre Dame
Wow! And if that was not enough,  Amanda is a single mom, supports work trades for students, and though she is far away in Alaska, she is a kindred spirit to me. Please email me to express your level of interest for the Tiny Tongass Tiny Village.
Become a founding owner and reap the benefits of being a co-owner of the tiny home hotel.
More details coming!
Stay Tuned For The Next Tiny Home Forum
If you are not in a position to invest in the community, you can still own a Bit Of Alaska, for under $100.00.
Amanda Is The Founder Of A Bit Of Alaska
For many, Alaska is the final frontier. The access to pristine, rugged nature and untouched land is something that captures the human imagination.
For decades this desire to see and experience Alaska has driven the creation of countless books, movies, and TV shows, and has drawn millions of visitors to the state.
This is why we want to bring a Bit of Alaska, to you! You can now purchase a quint honorary certificate indicative of one square inch (undivided) granting you permission from us to visit and take in the private property as members.
Part Of The Proceeds Will Go Toward Supporting The Development Of The  Tiny Tongass Tiny Home Village.
janet@tinyportablecedarcabins.com
509 345 2013
509 770 1694