Surviving Winter With Radiant Floor Heat: Low Electric Bills !
I thought I should give an update on my first year after surviving winter. It was a cold one in central Washington, but I am so pleased to announce that the electric bill was so affordable!
I had a renter in my cabin. It is called The Nostalgia Cottage. The heat is radiant floor heat and it was very nice and toasty in there. I have a separate meter that is tied to my shop, so it is easy to distinguish the usage. Now that the worst weather is over, I called at got 4 months of bills. I have a paperless bill and an automatic payment, so I was not quite sure until today.
Nov $ 25.05
Dec $ 49.00
Jan $ 48.40
Feb $ 48.74
Warm Wave Radiant Floor Heat For
The manufacturer Dave uses and really recommends is Warm Wave. Warm Waves generates heat through an electric current, creating natural far infrared heat rays that distribute heat safely and evenly.
Advantages Of Using Warm Wave
The cost is 31-63% less to operate than traditional heating method
Easily installed under any type of flooring
It is ductless and maintenance free
The infrared heating technology does not waste energy heating the air in the room, but directly heats the objects in the room, including you.
With no moving parts, it provides a healthy atmosphere by not circulating dust or air pollutants.
Warm Waves allows for lower -thermostat settings and ceiling height does not affect the heating performance. Heat rises so the lofts will be very cozy
There is the option to have multiple thermostats to have the control of heating different rooms with different temperatures
Warm Waves is manufactured under strict ISO quality controls and inspected quarterly by third parties.
Human safety and comfort is their number one priority
No Freezing Issues
I was thrilled with the cost of electricity and is another reason to downsize and live in a smaller home. I had my good friend add the insulated skirting around all the pipes, including the grey water.
Heat Cable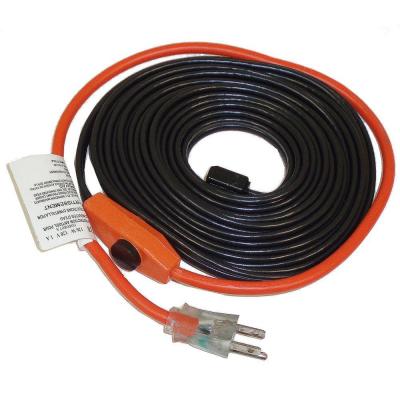 Dave  adds an electric outlet to the bottom of the cabin, so you can plug in  heat cable ( also know as heat tape) around your water source. My friend insulated the water pipe after he put the heat cable  around it and I never had any  freezing issues. Yea!
The cabins are built with 2 X 6 construction and all the walls, ceiling and floors are insulated with R21. You can also request foam insulation. The roofs have a 25 year warranty and the snow easily slid off of my cabin.
You can also request foam insulation. The roofs have a 25 year warranty and the snow easily slid off of my cabin.
The cabins are built  to withstand cold in the winter and heat in the summer  and my cabin passed the test beautifully. Looking forward to spring!
Wanted To Share New Address Sign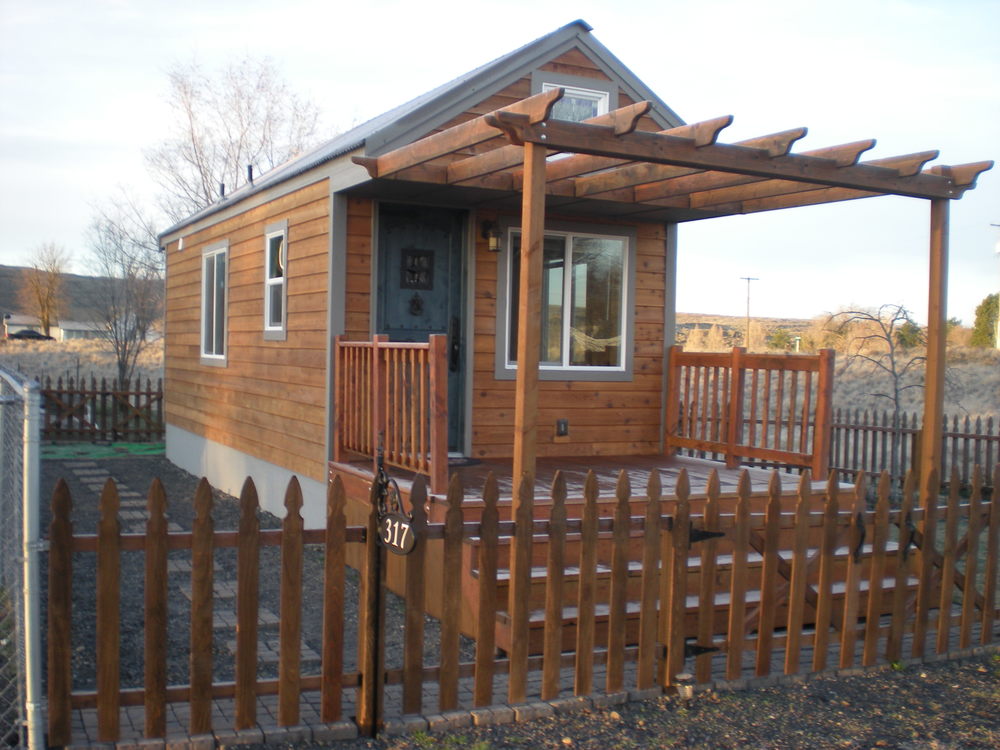 I was very pleased with my new address sign that I found on Amazon. It has the numbers on both sides and can easily be seen my emergency vehicles. It was really fast shipping, love Amazon.
Save
Save
Save
Save
Save
Save
Save
Save