No Loft And A Ground Floor Bedroom 398  Square Feet
The Cypress Park Model is a new design perfect for a rental property or those with children. Ceilings are vaulted with ½" finished drywall and accent beams.The bedroom can accommodate up to a king size bed, while the hallway contains built in bunk beds. The 6' front porch gives an elegant touch for outdoor living with composite decking and cedar porch rails.
This model starts at $ 56,000 and can be built in 4 weeks. Financing is available. Additional costs for shipping.
Bunk beds can be eliminated- You can substitute it for a closet or washer and dryer 
Specs
100 Amps
Hardie Plank Or LP Siding
Kitchen cabinets can be dark or white
Sheetrock throughout
Commercial vinyl flooring throughout
18  Cubic Foot Refrigerator
30" Propane Stove
On Demand Propane Hot Water Heater
Microwave
Pantry
Bedroom for king size bed
Blinds included
Standard toilet
Shower or Shower/tub combo
Bathroom sink and vanity
6′ front porch
Additional Option
Washer and dryer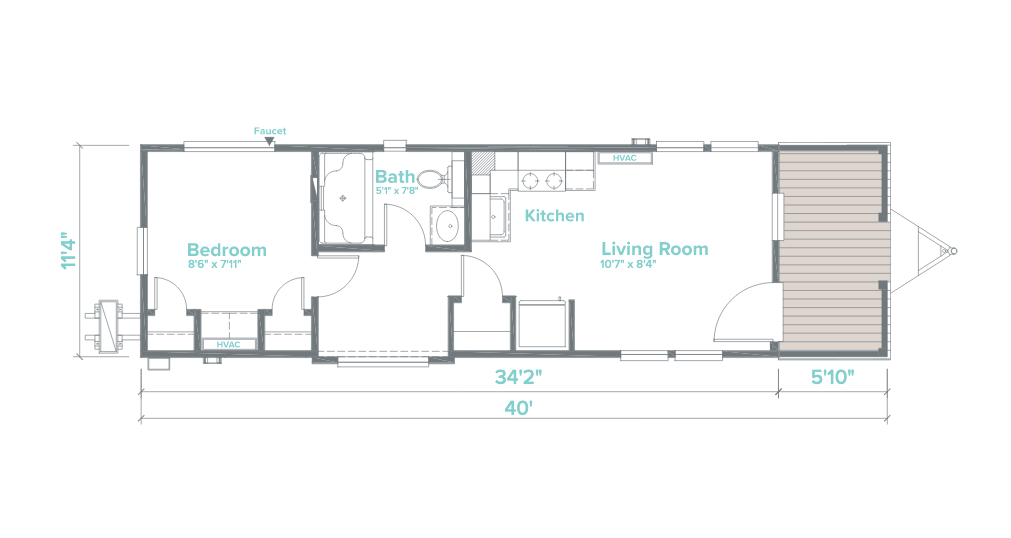 Call me at please refer to the TPCC Discount Code Of $ 500.00 With A Purchase Of The Cypress Model
janet@tinyportablecedarcabins.com
509 345 2013
509 770 1694
Call Janet about tiny home communities in North Carolina that accept this model