Wheel Chair Friendly With Two Bedrooms And Private Baths
With modern twists on classic designs, The Highland Park Model offers a sophisticated yet cozy place to rest your head. This cottage is wheelchair accessible and has two queen size bedrooms, each with their own separate bathroom and a full kitchen.
Financing Is Available and The Highland Tiny Cottage can be built in four weeks.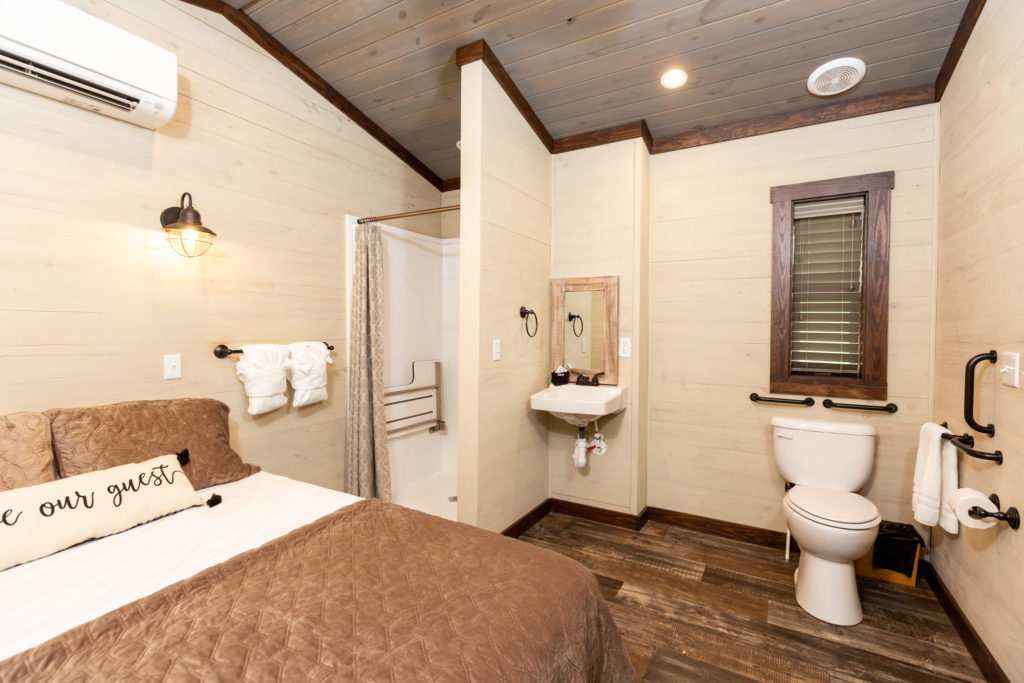 Specs
100 Amps
Hardie Plank Or LP Siding
Kitchen cabinets can be dark or white
Sheetrock Bedroom And Bathroom
Shiplap throughout the rest of the home
Commercial vinyl flooring throughout
18 Cubic Foot Refrigerator
30" Electric Stove
Dishwasher
Electric Hot Water Heater
Microwave
Pantry
2 Groundfloor Bedrooms
Standard Bathroom
Handicap Bathroom
Blinds included
Optional Upgrades
Quarts And Granite Countertops
Oak Laminate Flooring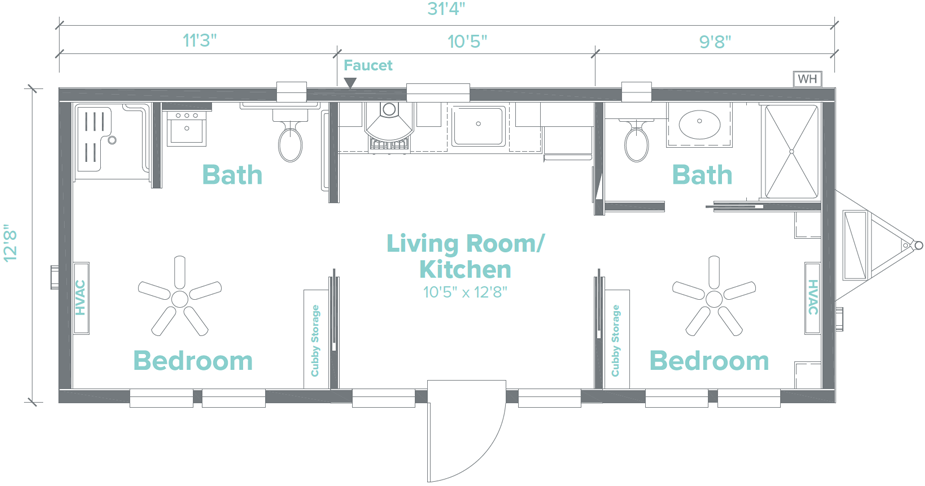 Call me and please refer to the TPCC Discount Code Of $ 500.00
With A Purchase Of  The Highland  Tiny Cottage 
janet@tinyportablecedarcabins.com
509 345 2013
509 770 1694
Call Janet about tiny home communities in North Carolina that accept this model