Tiny Home Fire No Insurance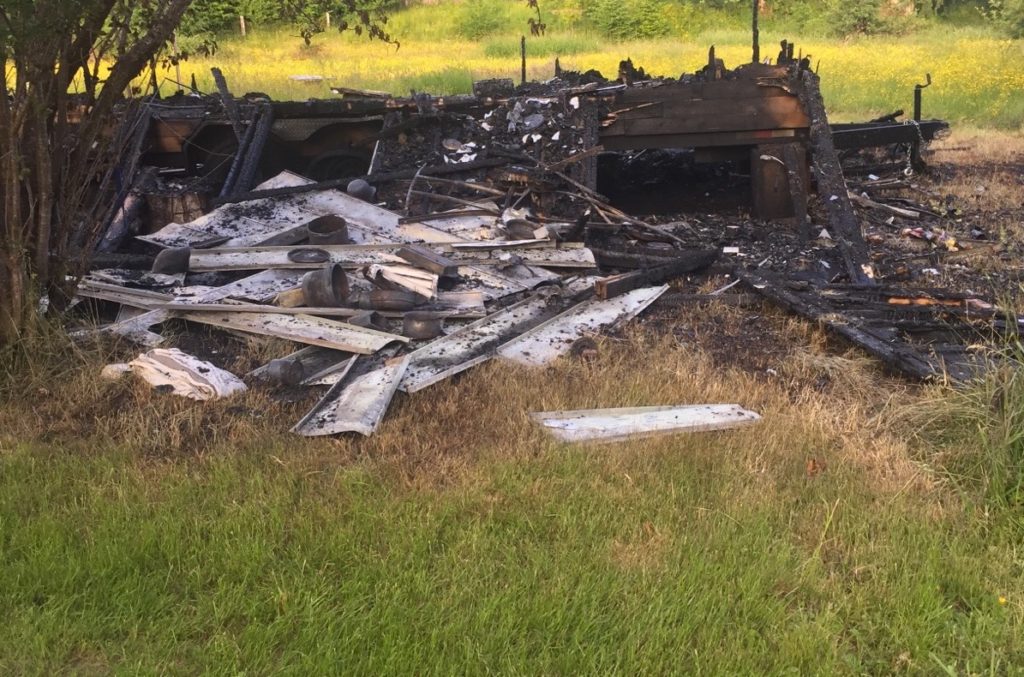 I need to share some sad news today, a young family is facing a devastating loss because of a fire that burnt down their tiny home and they had NO  insurance.
The saddest part is that they were not given the correct information and they did not think their home was insurable. She expresses why in their story of what happened.
Their Story
Wonder Renna and Damian is a small family of artists and activists that started building in the tiny house movement in February of this year. They're first step of action started with the community education project called Abundance Build.
This community project pulled the family from housing insecurity into a future of stability and a hopeful path of helping others out of the housing crisis through empowerment and housing provisions.
Propane Refrigerator Caught On Fire
In June the family installed a propane refrigerator to provide fresh food in their recent off grid lifestyle. The first refrigerator had an immediate problem. After Renna carefully installed the refrigerator and went to light it, the refrigerator caught fire. Luckily Renna put the fire out and called Amazon to return the unit.
Days later a new new refrigerator was sent and it was installed and lit successfully. Renna watched the refrigerator closely for 24 hours. Luckily no one was home, when there was an explosion the next day that burnt the family's home to the ground.
Wrong Information On Insurance
Not only was this a 25,000 investment they made with nearly everything they had, it was not insured because of tiny house legislation that restricts these units from being considered houses. This does not account for the months of labor and love the entire community put into building it.
Fire Under Investigation
At this point, there is a lot of help needed to get the site cleaned up, pay dump fees, and especially get a roof over the heads of Renna, Wonder and Damian. There is an investigation pending with the refrigerator company and these things can take years to settle.
Go Fund Me Page
They could use a lot of help if anyone can donate their time or materials and they have started a Go Fund Me Page.  
Another Fire While A Tiny Home Was Under Construction
Full story Click Here
Insurance For Tiny Homes
Insurance for tiny homes is actually a buyers market now and every need can be covered from, while it is being constructed,  DIY, vacation rentals, Airbnbs, full time living, traveling down the road and more. Please review my resource page and share so this loss could be prevented in the future.
Are You Creating A Tiny Home Village?
I wrote a blog post on lots of tips  and advice on many topics, including insurance and fire safety for those who are creating a tiny home village. For your protection and the community, make it a requirement that they have insurance on their home and liability if they cause a fire on another's home or damage an outbuilding on your property.
Click Here