Tiny Home Villages
Arizona
Cloverleaf RV Village: Camp Verde, Arizona
LuxTiny Home Community: Lakeside, Arizona
Ponderosa RV Resort: Pinetop, Arizona
California
Kings Canyon Mobile Home Park And RV: Dunlap, California
Butterfield Community: Julian, California
Destiny RV Park: Blythe, California
Delta Bay Tiny Home Community: Isleton, California
Lemon Cove Tiny Village: Lemon Cove, California
Tiny House Block: Mt. Laguna, California
North Carolina
Acony Bell: Mills River, North Carolina
Bear Pen: Franklin, North Carolina
Mountain Breeze Ridge: Scaly Mountain, North Carolina
Mountain Creek Village: Andrews, North Carolina
New Mexico
Caballos De Las Estrellas: Rodeo, New Mexico
Rivers Edge Tiny Home Village: Rio Communities, New Mexico
Oregon
Hope Valley Resort: Turner, Oregon
My Tiny Village: Sherwood, Oregon
Tiny Tranquility : Waldport, Oregon
Ohio
Cedar Springs Tiny Village: New Paris, Ohio
Tennessee
Incredible Tiny Home Community: Cocke County, Tennessee
Tiny House Village at Fall Creek Falls: Spencer, Tennessee
Texas
Eagle Ford Estate RV Park
Tiny Homes Rescue: Near Dallas Fort Worth
The Bird's Nest: Cumby, Texas
Lakeside Park RV And Tiny Homes: Salado, Texas
Manor Tiny Wildlife Resort: Manor
McCade Tiny Home Park: McCade, Texas
Pines RV Community: Azle, Texas
Tiny Lots On The Prairie: Decatur, Texas
Vintage Grace Tiny Home Community: Yantis, Texas
The Hideaway: West Fort Worth
Mill Creek Ranch Resort: Canton, Texas
Lake Dallas Tiny Village: Lake Dallas, Texas
Oak Creek RV Park: Weatherford, Texas
Majestic Hils Tiny Home Community: Willis, Texas
Lake Shore RV Park: Garland, Texas
Destiny Dallas RV Park: Dallas, Texas
North Texas Jellystone Park: Burleson, Texas
Texas RV Ranch: Mansfield, Texas
American RV Park: Corsicana, Texas
Sandy Lake RV Resort: Carrollton, Texas
Please Contact Me To Have Your Community List.
janet@tinyportablecedarcabins.com
Tiny Home Villages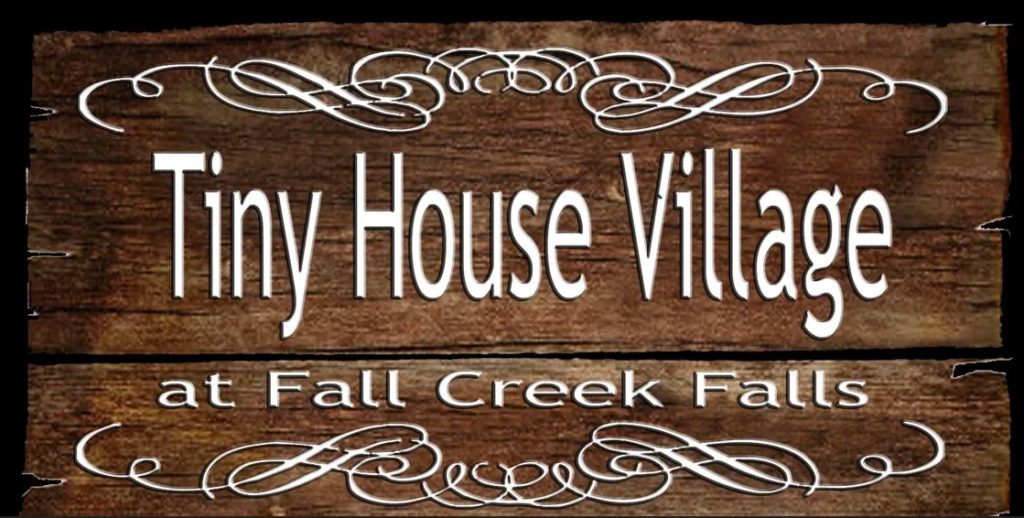 I have been writing about tiny home villages for a couple of years and I just love it! Every time I write about a new location, I feel transported there for awhile. I love connecting people! It makes me very happy when I have connected a new village that is seeking members to a person that is trying to find long term parking for their tiny home, because that is one of the greatest challenges.
I only write about tiny home villages that I have personally spoken with and have confirmed that they do take tiny homes and park models. I like to do complete blog posts on each community instead of just sharing a link because I feel it is helpful to share their amenities, benefits, vision, mission, animal policies and ideas on community to connect the right people.
Tiny Home Villages
If you have a village, resort, RV Park, Mobile Home Park that allows tiny homes, or even a  spot in your backyard or whatever kind of community you are, I would LOVE to write about it. You can see examples I have written about in the categories in my blog under quite a few categories such as Texas RV Rental lots, tiny home communities, etc……. Please contact me and even if you get full fast, you can create a waiting list and it will be a permanent link.
I want to address some very helpful ideas to protect tiny home villages to create a safe environment and prevent problems that can easily be prevented from my own experience and others that I have personally known.
I want to share my heart a lot in this blog post. I am going to touch on a lot of subjects from insurance, fire safety, to our longing for community, Round Up and the importance of not wasting and loving and blessing our water and more. This is my village in Washington state.
Seventh Generation Principle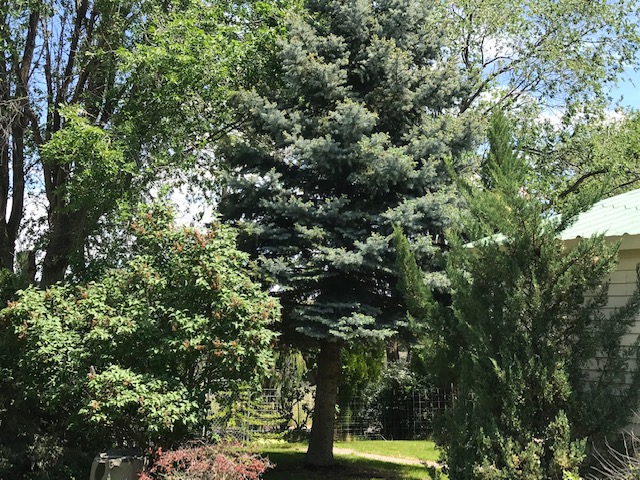 Tiny Home Villages founded with the Seventh Generation Principle and added to a part of our culture is so important at this time. The Seventh Generation Principle was taught by the Native Americans. To sum it up in a few words is you have to ask yourself in every decision you make whether it be personal, as a community, governmental or corporate, we must consider how it will effect our descendants seven generations into the future. I love this! Think about a world we could have if everyone stopped a moment and asked this of our self and others.
Insurance For Tiny Home Villages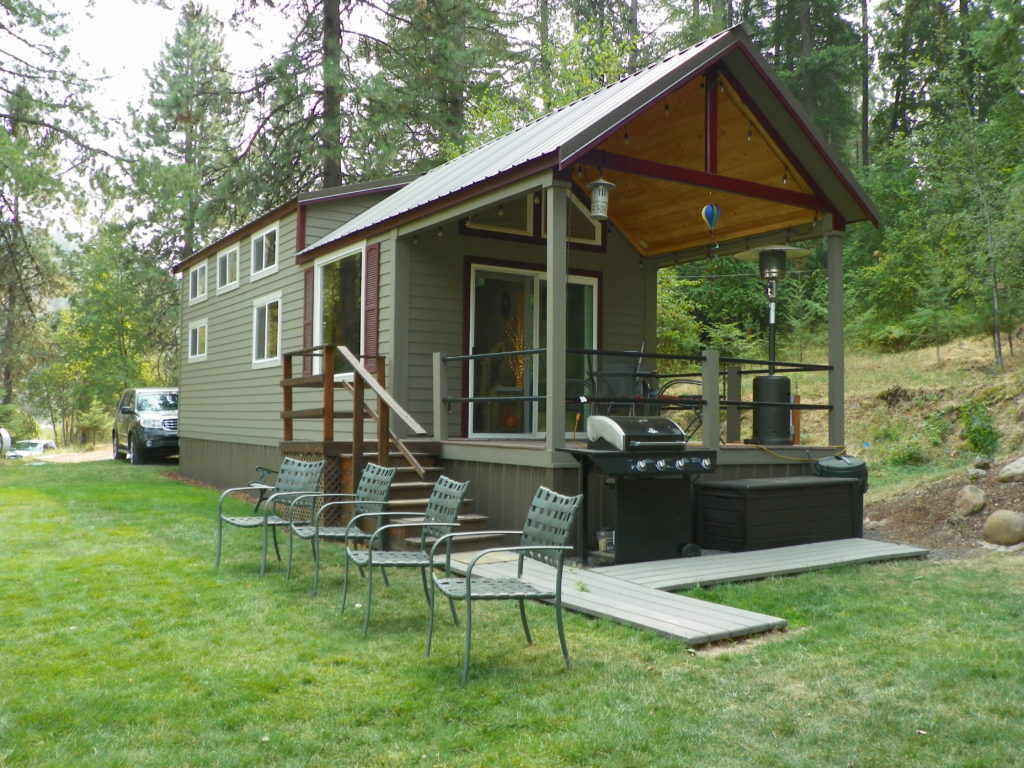 For anyone that has a tiny home village or is going to start one and you are going to be have  people come to your property with their own tiny home, I would suggest you speak with your own insurance company and get their advice on where your coverage  and liability begins and ends and tell them the types of homes you are going to allow, to make sure their are  no conflicts if there is a claim. A good example is if you allow someone to construct a tiny home on your property. You might suggest they have insurance for a tiny home under construction.
Require That A Tenant Has Insurance Including Liability On Their Own Home
I have been surprised at the amount of new or even formed tiny home villages that have not thought to require that their tenants have insurance and liability. I lost everything in a fire because of someone else's negligence, so this is a subject close to my heart. A good example, I had someone that was going to move to my property and they had  a DIY Skoolie conversion with a wood stove as their primary heating source.
I had to turn him down because he had insurance, but it was for being on the road and the company did not  know he had a wood stove for heat. I knew if there was a claim, the company would not pay because had not revealed everything truthfully to them. If something happened on my property, who would pay to remove any damage if the tenant had no money, lost their home and the claim was refused?
Tiny Home Insurance: Resources For Every Need For Park Models And Tiny Homes
You Might Consider An HOA For Your Tiny Home Village
Excellent article from Fitsmallbusiness
Fire Safety Requirements
Proof Of Insurance And An Understanding Of What It Covers
Requirement For Working Fire Extinguishers
Smoke And Carbon Monoxide Detectors
Periodic Inspections ( I Change My Batteries In My Rentals Every Six Months )
Establish Rules For Fire Pits, BBQ Grills
If You Allow Smoking On The Grounds: Establish Rules And Sand Pots For Butts
Establish Rules On Handing  Fire Pits Before You Retire For The Night
Keep All Weeds And Brush Mowed Down
When Using Propane: Example: Torching Weeds-Have A Hose Nearby
Establish Protocol For Storage And Disposal Of Flammable Items And Products
Christmas Tree Safety
Firework Safety
Extra Fire Precautions
If You Leave A Senior That Is Wheelchair Bound-Do They Have A Phone, Life Alert Or Some Way They Can Get Help
Educate Your Tenants On Fire Safety When Their Are Children In Your Community
Pet Stickers On Your Windows
What Is Their Heating Source?
What Codes Or Certification Was Used When Home Was Built Addressing Safety Issues
What Is The Condition Of Their Wiring In Their Home?
Condition Of A/C – Do They Know To Clean The Filter- Does The A/C Have An Economy Switch That Turns It Off Periodically?
Egress Exits  Especially In The Lofts To Escape In Case Of Fire
Deep Cleaning Of Dryer Vents- Huge Cause Of Fires : Special Tool To Get Deep Into The Dryer
Top Causes Of Fires: Source: National Fire Protection Association
Tiny Home Villages: Have Periodic Fire Safety Meetings
I suggest to have periodic fire safety meetings  periodically. Make it fun over and have it with a pot lock. Prevention is key. Besides my own experience, there have numerous total losses from fires from people that live close to me, perhaps that could have been prevented.
A Family Near By Had A Total Loss Of Their Home Because Of Old Faulty Wire. They Were Not Insured Because Of The Old Wiring
The Family Also Lost Their Large Dog That Was Too Big To Escape The Dog Door: Hurts My Heart To Share This One
A Family Had A Total Loss Of Their Home Nearby: The Owner Proudly Had Just Finished Staining  His Deck And He Left Rags With Stains On Them On A Stack Of Wood  On A Hot Summer Day And They Spontaneously Combusted
Do Not Plug In A 220 Appliance Into A 110 Outlet
I recently saw this in a restaurant where a window heating element for food started smoking because it was a 220 appliance plugged into a 110 outlet.
Leave Phone Chargers Away From Children And Use Outlets Away From Their Reach
Sadly, I saw that a child died because she put the other end of the phone charger in her mouth while it was plugged in. So sad to share, but sharing saves lives. Article Source.
Pet Safety
I am such a lover of animals, especially dogs and we have to think ahead for their safety. I suggest the following and what I ask for in my own community.
Seeds Of Death: By Gary Null
Stop Using Round Up: Causes Cancer
I urge everyone to stop using Cancer causing Round Up.  It is not safe for humans or our dogs and cats. There are too many great alternatives. Lawsuits have been won and that is just the beginning. They are not being sued because it causes cancer, they are being sued because they KNEW it caused cancer and kept it hidden.
I have been on my property for 9 years and I absolutely do not allow it. The previous owner used it for 7 years and sadly died of cancer. Costco has taken it off the shelves. I also do not allow seeds that are GMO and I request that everyone use biodegradable products. The power is in OUR HANDS. We simply do NOT have to buy what kills us and the earth.
Alternatives To Round Up
Solarization – Smothering Weeds With Dark Cloths, Tarps, Carpets
Propane Blow Torch
Mix Vinegar, Dawn And Epsom Salt
Create Clover Lawns To Smother Weeds
Goats
Longing For Their Tribe
What I have encountered since being involved in the tiny home culture, is a beautiful, educated, spiritual, kind group of folks that are longing for their tribe, their people. They are looking to get out of the rat race, get out of debt and find a deeper meaning.  I listen to everyone's individual dreams from as simple as just a cabin nestled in the woods, to someone who wants their aging parent on their property offering sovereignty, individual privacy and as a great alternative to the high cost of assisted living.
Others are creating Airbnbs for their retirement income and I have helped  people who thought they could never own a home of their own to having one custom built with an affordable loan. It is a great feeling at the end of the day. Pride of ownership is spreading in the tiny home world! Have you ever noticed the amazing smiles in all the tiny home videos as people are showing their incredible, unique creations. I will never forget the joy of seeing my cabin coming down the road behind the semi truck. I was in pure bliss!
Love And Bless Our Water
https://www.youtube.com/watch?v=9A1ymQTV8Mg
I have a thing about water being wasted. I have studied a lot about water and it responds to all emotions. Water responds to hate and love and is conscious and it records. I want to share the most amazing documentary on water.
https://www.youtube.com/watch?v=ILSyt_Hhbjg
The 11th Hour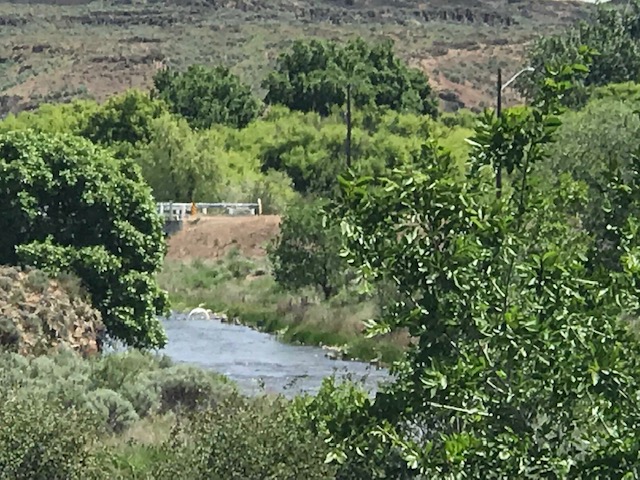 This is a Hopi Prayer and very fitting and speaks to our longing to find our people and is very fitting when you gather your members for a tiny home village.
A Hopi Elder Speaks
You have been telling the people that this is the Eleventh Hour, now you must go back and tell the people that this is the Hour.  And there are things to be considered . . .
Where are you living?
What are you doing?
What are your relationships?
Are you in right relation?
Where is your water?
Know your garden.
It is time to speak your Truth.
Create your community.
Be good to each other.
And do not look outside yourself for the leader.
Then he clasped his hands together, smiled, and said, "This could be a good time!"
    "There is a river flowing now very fast.  It is so great and swift that there are those who will be afraid.  They will try to hold on to the shore.   They will feel they are torn apart and will suffer greatly.
    "Know the river has its destination.  The elders say we must let go of the shore, push off into the middle of the river, keep our eyes open, and our heads above water.   And I say, see who is in there with you and celebrate.  At this time in history, we are to take nothing personally, Least of all ourselves.  For the moment that we do,  our spiritual growth and journey comes to a halt.
    "The time for the lone wolf is over.  Gather yourselves!  Banish the word struggle from you attitude and your vocabulary.  All that we do now must be done in a sacred manner and in celebration.
    "We are the ones we've been waiting for."
— attributed to an unnamed Hopi elder
Gathering Your Tribe
It is very helpful to think carefully about who you want in your village and create a vision, mission and put out the call that resonates with your lifestyle. It is very crucial to describe in detail what you want. Are you wanting members to be social and work together on projects? What are your thoughts? Are you a retirement community, all age, vegan, artists, musicians, spiritual as examples, how do you see the members interacting? You could even be complete home bodies that want to attract others that are just content at home.
If you are looking for your tribe, please look in the categories in the blog, hopefully to find the perfect fit for you.
janet@tinyportablecedarcabins.com
509 345 2013