Tiny House Village at Fall Creek Falls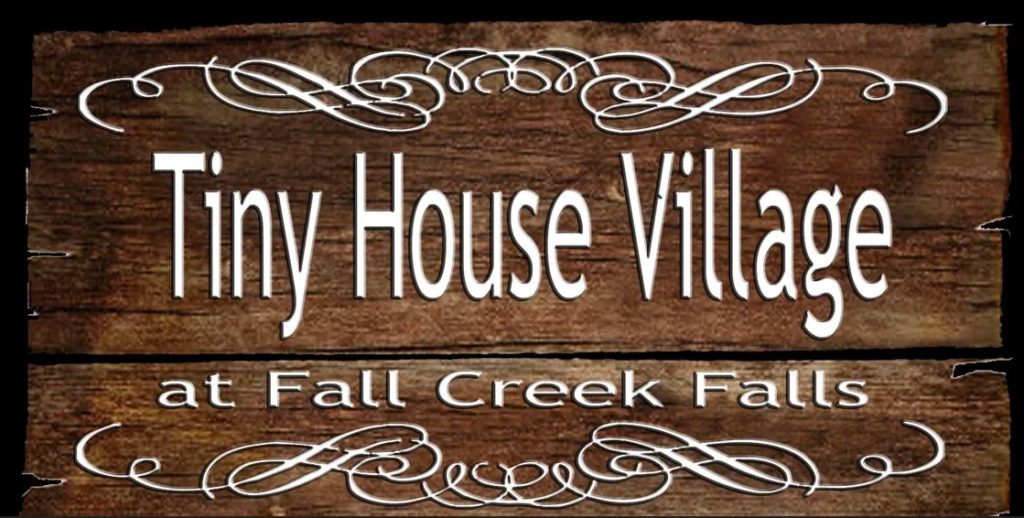 Tiny House Village at Fall Creek Falls in Spencer,  Tennessee is an all age  community that is an hour drive from Chattanooga, Nashville and Knoxville. What a great location! I have had so much interest from people looking for a tiny home community in Tennessee, so I am very excited to share what Path To Peace has to offer. The village is beautifully situated on 26.7 acres bordering the Falls Creek State Park. Fall Creek Falls State Park is one of Tennessee's largest and most visited state parks.
The park encompasses more than 26,000 acres sprawled across the eastern top of the rugged Cumberland Plateau. Laced with cascades, gorges, waterfalls, streams and lush stands of virgin hardwood timber, the park beckons those who enjoy nature at her finest. Fall Creek Falls, at 256 feet, is one of the highest waterfalls in the eastern United States.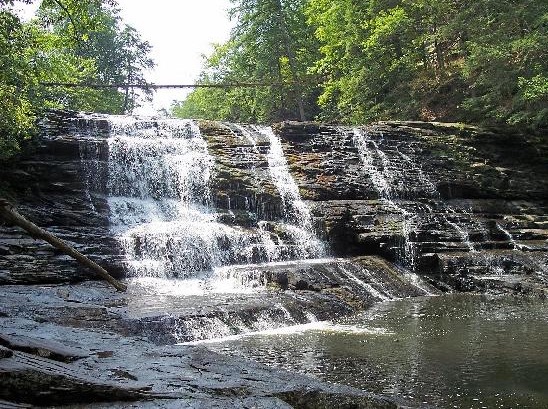 Shelter From The Storm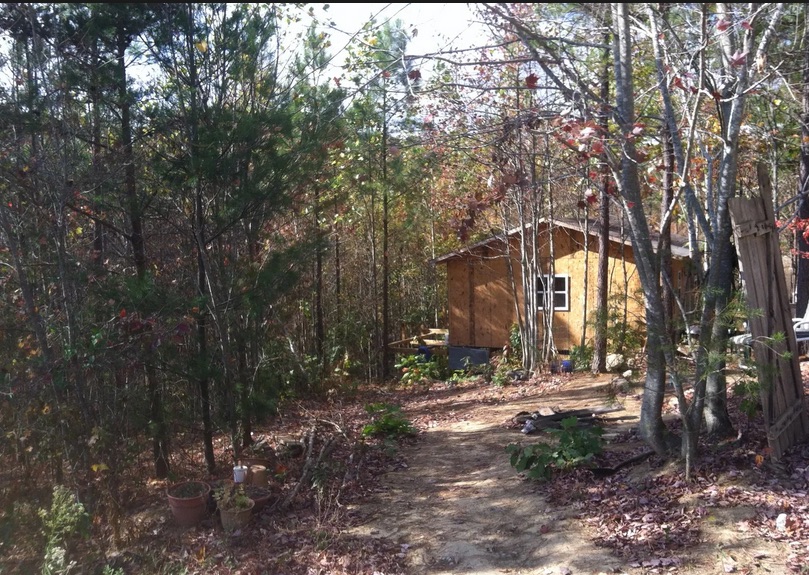 Tiny House Village at Fall Creek Falls desires to be a community that is a shelter from the storm and their goal is to provide a peaceful and loving atmosphere. They invite you to spend and hour or a month there and leave with a healthier attitude and ideas to make your daily path more peaceful.
Space Rental For Tiny Homes: $300 To $500 A Month
Space rental will be from $300.00 to $500.00 a month depending if your home is off the grid or with utilities.
Tiny House Village at Fall Creek Falls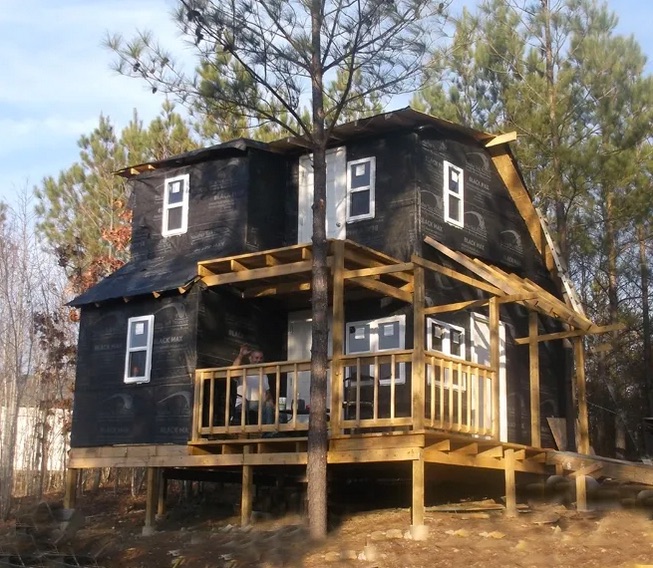 Tiny Homes On Wheels Or Foundation
Park Models
RVs
Skoolies
Yurts
Tree houses
Earth ships
Airstreams
Features: All Age Community
Music And Entertainment
Sharing Food And Creative Activities
Fun Arts And Crafts
Yoga
Tai Chi
A Course In Miracles
Diverse Spiritual Paths
Classes
Parties
Group Discussion
Bingo
Dump Station
Camping
Common Buildings
Art Studio
Game And Gathering House
Meeting House
Kitchen And Pavillion
Tiki  Bar
Food and Self Sufficiency
Permaculture Food Forest
Chicken Coop
Barn And Greenhouse
Garden
Future Buildings
24 Stationary Tiny Homes
20 Tiny Homes On Wheels
3 Tree Houses
Wedding Meeting Hall
Party House
Summer Kitchen
Meditation Garden
Barn
Chicken Coop
Power And Rain Collection
Pole Barn
Artist Studio
Campground
Bunkhouse
Fishing Pond
Playground Are With A Tree House, Teepee And Play House
Rules On Animals
Dogs, cats, chickens and small farm animals are allowed. Beekeepers welcomed!
 Seeking Partners: It Takes A Village!
Details Click Here
Tiny House Village at Fall Creek Falls
895 Gulf Rd. Spencer, Tennessee, United States
Contact Ron ron@inpeace.me
Website Click Here
561 543 3492