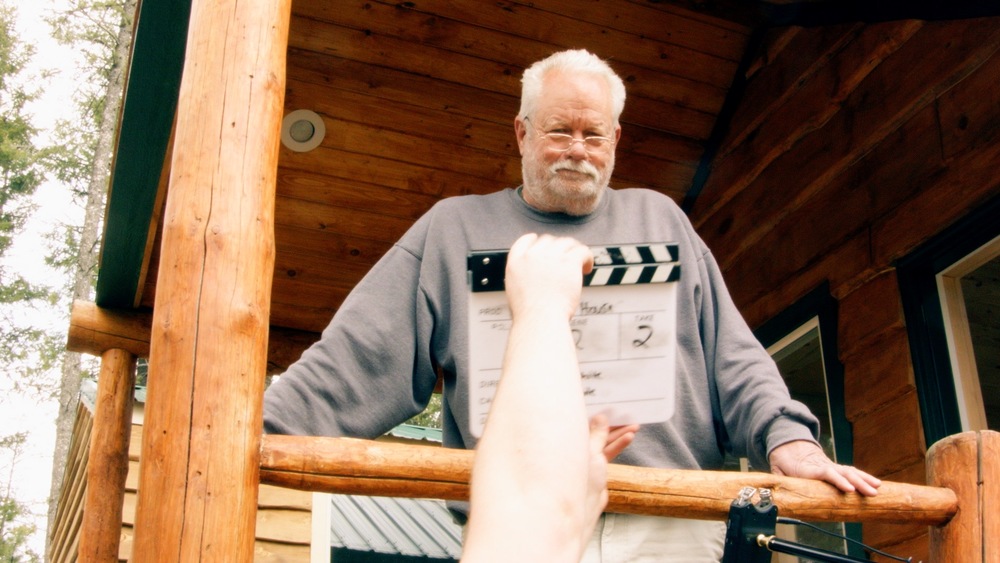 Authorized Sales Representative
Tiny Portable Cedar Cabins
This is a great  starting page to begin making your dream of owning your own cabin a reality.  My name is Janet Thome, and I am a sales representative  for  Portable Cedar Cabins. Tiny Portable Cedar Cabins is the marketing website and blog for the cabins Dave Bates builds. Please check out my blog, it will have the most up to date information. I will be sharing all new cabins, land for sale, new videos, and my adventures with my cabin.
Dave Bates is the owner and builder. He custom builds each model in Spirit Lake, Idaho. Dave builds certified travel trailers, park models tiny homes from 144 to 400 square feet.
Please Note: There is no universal agreed upon definition for a tiny home. It is a marketing term. You will find that every lender, insurance company, builder, cities and states have a different view on what a tiny home is. Officially the cabins Dave builds  are park models.
Shells are available upon request of any model you like or create your own design. You can request this on your Quote.
Dimensions
Width choices can be from 8.6, 10, 11, 12 or 14′ with lengths ranging from 18 to 40′ which can be designed in many different cabin styles. The standard height is 13.6 .
I can help you get started and Dave will give you a free, no obligation quote. The price will be honored for 30 days.  At this time, we are 6 months out to complete your cabin. That includes getting in the queue to start the build time. This cannot be an absolute guarantee because of factors beyond Dave's control including weather, changes a customer asks for and getting materials.
Certification is very important for safety and to make sure your new cabin can be insured and financed. We have got you covered.  Portable Cedar Cabins is certified and inspected by Pacific West Associates INC.
PACIFIC WEST ASSOCIATES, INC.  (PWA) is a consulting engineering firm providing specialized Engineering services in Structural, Mechanical, and Electrical Engineering for Architectural and facility/product applications.
PWA's clients include Architects, Contractors, Developers, Owners, Facility Managers, Real Estate Professionals, Recreational Vehicle Manufactures, Tiny House Manufacturers, Park Trailer Manufacturers, Commercial Modular Manufacturers, Pre-Cast Concrete, Special Purpose Commercial Modular Manufacturers, Manufactured Home/Multi Unit Manufactured Home Manufacturers, Private Homeowners and others involved with both public and private facilities.
PWA's capabilities include the full range of structural, mechanical, and electrical engineering services.  PWA has extensive experience in the analysis and design of many different structural, mechanical, and electrical systems including both pre-cast and cast-in-place concrete, structural steel, masonry, and engineered wood design.
Our certified cabins come with a vin number and a letter of origin.
Most states register the cabins through the DMV, but other states require you to go through the county's assessor's department.
We have many models to choose from, though you are never limited to what you see. Dave is very flexible and really wants to make his customers happy.  Have something in mind that you do not see, just ask, Dave loves creating new models and is very open to your own floor plan and input.  The cabins are built on custom steel trailers on wheels.
Plumbing
All cabins, except for the shells come with the interior plumbing completed. After the cabin is delivered, the plumbing will need to be connected and hooked up to your water and septic. You will need to hire someone locally to finish the plumbing. During the quote, Dave will let you know what size pipes he uses.
Electrical
All cabins, except for the shells come with a 50 amp electrical panel and a 25 ' RV cord. You will need to have a 50 amp outlet at your location. A 30 amp panel and cord is available on request.
Four Prong 50 Amp Rv Cord : 25 Feet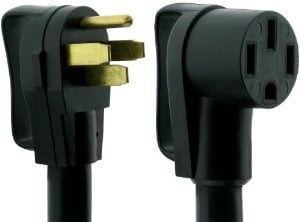 50 Amp Outlet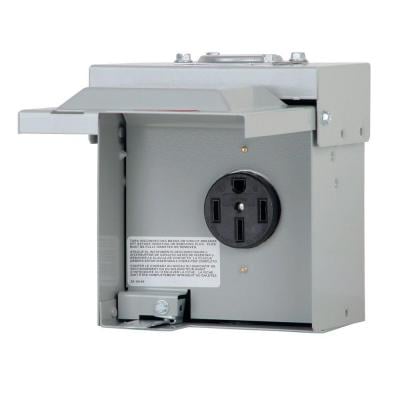 Air Conditioner
Dave offers an air conditioner as an upgrade and I would like to suggest that you get one installed when you have the cabin built, instead of adding it yourself. If you add the air conditioner yourself, you will end up wasting a window and you will have to have the breakers changed to carry the load of an air conditioner.
If you still want to add the air conditioner later, make sure you tell Dave ahead of time, so the breakers can carry the load. I also like the way Dave finds creative places to install the air conditioners, so windows are not wasted and the space is utilized wisely.
Yes, You Can Have A Bathtub!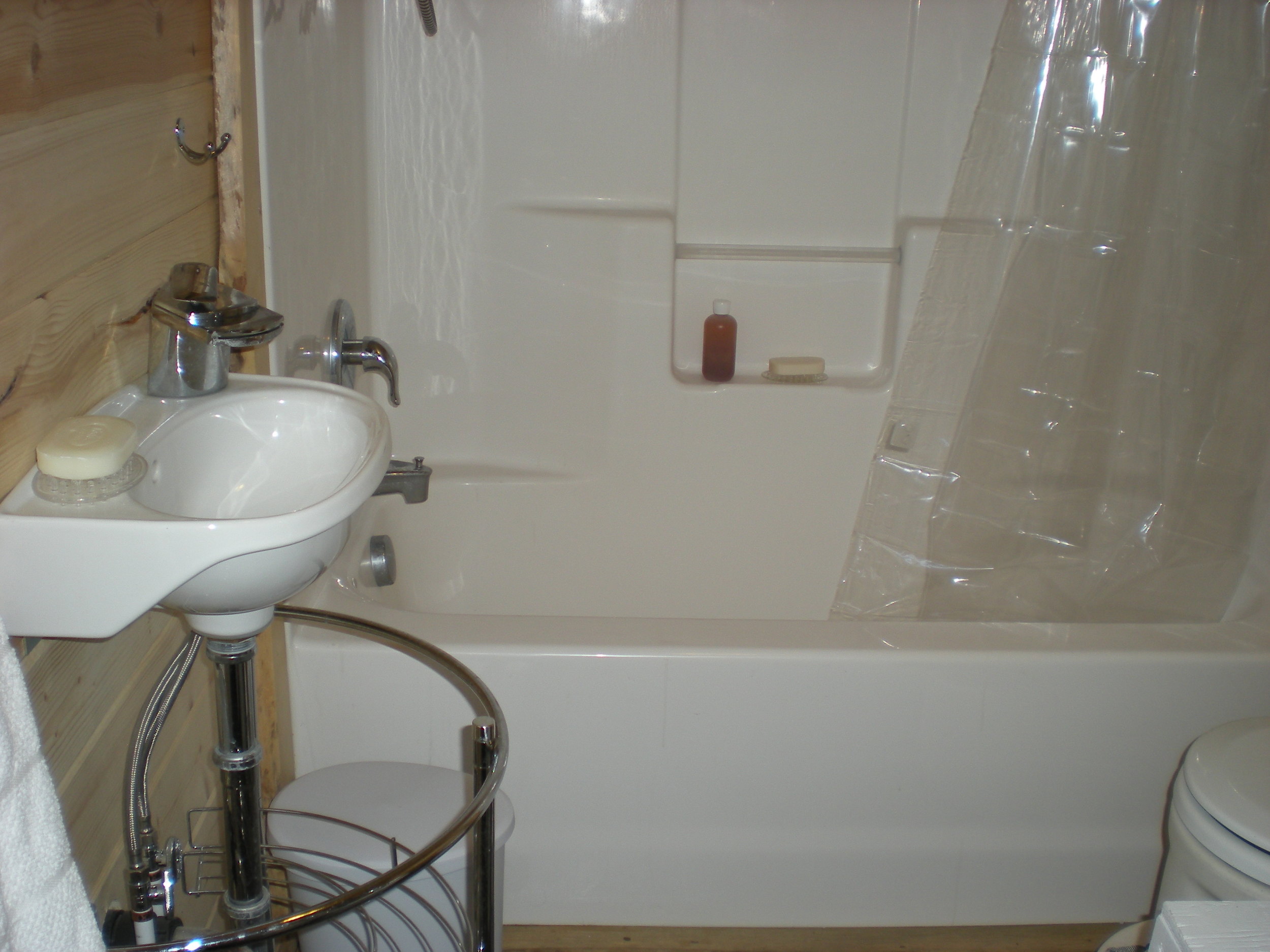 When choosing your size cabin and you really want a bath tub like I did, you will have to have at least a 10′ wide cabin. I felt it would be an attractive feature to offer for my renters. The bathroom is not cramped and you can fit a shower/tub combo and a washer/dryer in the bathroom.
Seeing Our Cabins
If you would like to see our cabins in various stages of being built, Dave is happy to give you a tour, just give him a call. 208 255 9640.
Address : 241 Industrial Park Ave. Spirit Lake, Idaho 83869
We have established an amazing opportunity with a lender that has given us the green light to lend nationwide for our customers. The loan will be either a 10 or 15 year RV loan. They will also be able to loan on  commercial projects and possible home land packages. This loan will require 10% to 20% down. The best loans will be for credit scores over 760 , have a low debt to income ratio and of course the income to pay. Call Janet for details.
I have done a lot of research in this area that will save you some time. Insurance will be a requirement if you are financing your cabin.
Video Tour Of A Completed Cabin: The Urban Cabin: 14 X 18
Stay Over Night In Our Cabins At Panamint Springs Resort In Death Valley In California: Details
Stay Over Night In Our Cabins At Drift Lodge In Island Park, Idaho: Details 
Please contact Janet Thome
509 345 2013
 janet@tinyportablecedarcabins.com
Save
Save
Save
Save
Save
Save
Save
Save
Save
Save
Save
Save
Save
Save
Save
Save
Save
Save
Save
Save
Save
Save
Save
Save
Save
Save
Save
Save
Save