Retro Tiny Home Appliances In Gorgeous Colors
Retro Tiny home appliances with a gorgeous color is a nice way to break up the the pine interior inside the cabins. A pine interior is the standard choice for the cabin. It is neutral and very clean and will go with any taste.
You can never go wrong with stainless steel appliances and a  butcher block counter top, but you could also add a pop of color, especially if you like retro.
Igloo 1.6 cu ft Retro Compact Refrigerator: Blue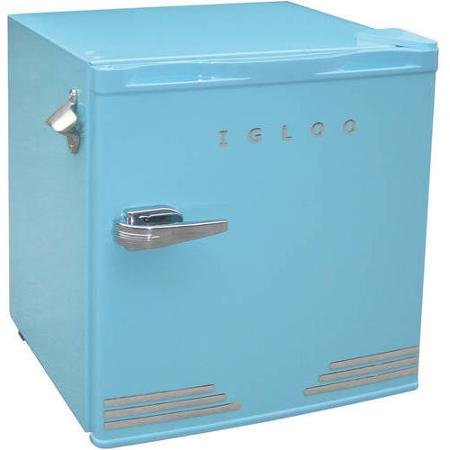 The compact refrigerator goes under the counter or on a shelf and would be great in a weekend cabin, a Man's Cave, Ladies Den or a dorm alternative cabin. I love these luscious colors. It also comes in red or black.
Igloo 1.6 cu ft Retro Compact Refrigerator

: Coral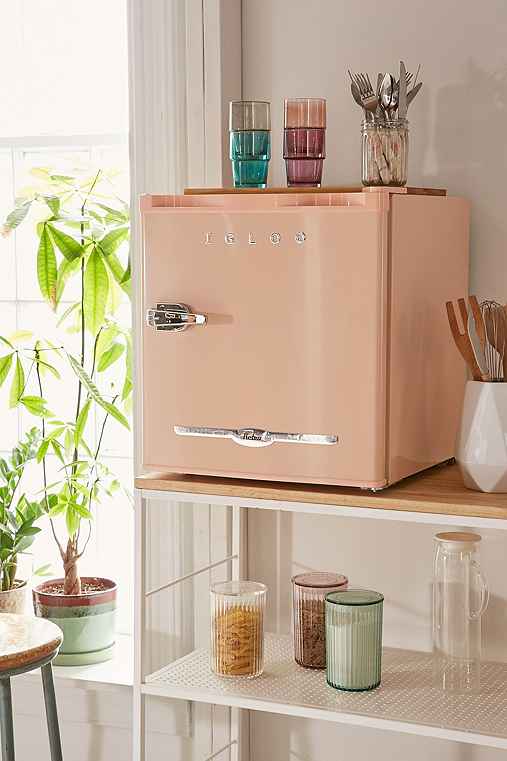 Smeg  9.22 Cubic Refrigerator : Italian 50's Inspired Style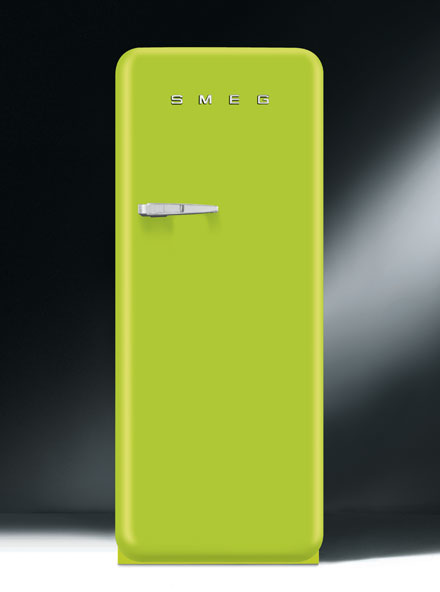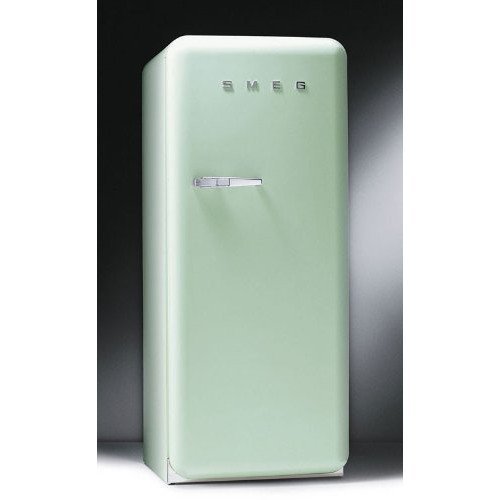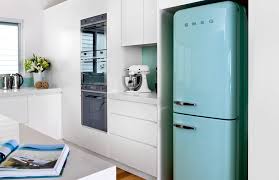 Smeg refrigerators come in over ten colors  and blend seamlessly in a rustic or a modern kitchen. I love white and aqua together. The pine interior can easily be painted white. The Smeg fridges are very slim. less than 24" and that is a plus when you are are planning your tiny home kitchen.

Yellow in the kitchen always makes me happy.
Smeg Small Appliances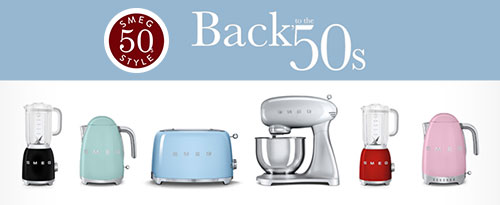 Smeg  Offers Small Appliances In The Yummiest Colors

Love the blend of color and stainless steel mixer


Portable Cooking:
Nostalgia BSET300BLUE Retro Series 3-in-1 Family Size Breakfast Station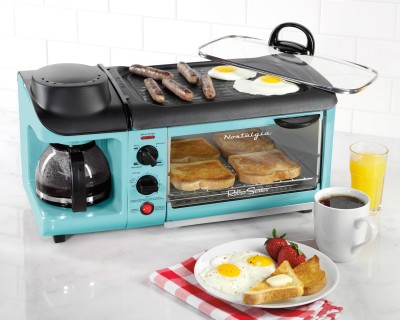 I love portable cooking and appliances that have multi functions. I opted for using all portable appliances in my cabin rental and my renter loves it because it does not take up a lot of room and you can store it away. The  Nostalgia brand evokes  feelings of warmth and fond memories of times past and  family around the kitchen table.  Nostalgia also has a classic Coca Cola series line.
Nostalgia BSET300RETRORED Retro Series 3-in-1 Family Size Breakfast Station

Large family size non-stick griddle

Coffee maker brews up to 4-cups of coffee at a time

Toasts up to 4-slices of bread at a time

Removable oven tray and non-stick griddle for easy cleaning

Multi-functioning toaster oven bakes, toasts and reheats food

Glass griddle lid

Includes a 30-minute timer with automatic shut off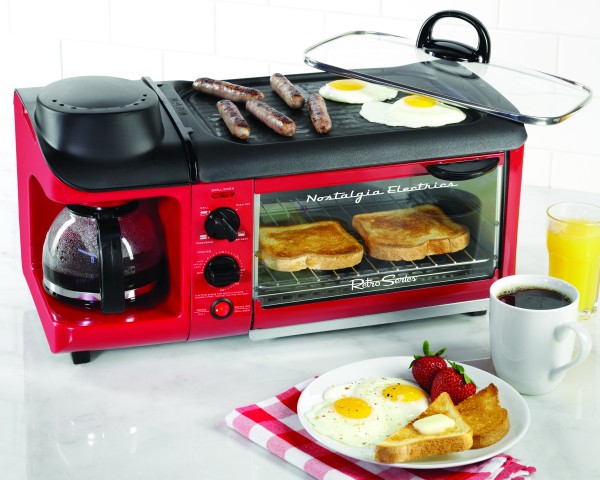 janet@tinyportablecedarcabins.com
509 345 2013
509 770 1694
Save
Save
Save
Save
Save
Save
Save
Save
Save
Save
Save
Save
Save
Save
Save
Save
Save
Save
Save
Save
Save
Save
Save
Save
Save
Save
Save
Save