Insurance
Financing Will Require  Insurance
Insurance will be a requirement  if you  are going to finance your cabin. There are very affordable options now, because several companies are finally seeing tiny homes as a hot market to insure.
I will be listing direct insurance companies and  agents that I have talked to or have policies with that will work hard on getting insurance for you for our cabins in different areas.
Insurance Solutions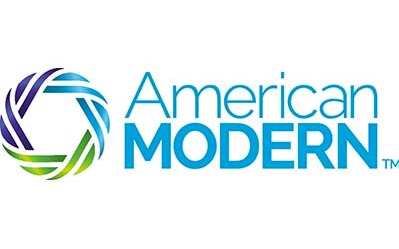 American Modern: 866-880-8651
Homeowner's Policy: Perfect Policy Meant For Owner Or Tenant Occupied
 American Modern  Specializes In Manufactured Home Insurance.  The type of product they  offer will consider your home as a park model style home under the manufactured home category.  It is meant for a home that will not be moved around frequently, and that will stay in one spot once placed and be tied down/secured or placed on a foundation.
 Program offered is for home located in a park or on private land
 Can be full-time owner occupied, seasonal, rental or vacant
Comprehensive coverage for: The home itself, including any professionally attached structure, deck, porch, awnings and content coverage's for belongings
Liability coverage in the event that a neighbor slips and falls on the homeowners deck for example.
Can offer flood and earthquake coverage (as offered per state/program)
Primary Heat Source Must Be Electric
 Home cannot have a wood stove or fireplace (supplemental source) as main heating source- must have electric baseboard, hot water baseboard (boiler) or forced air/ducts as primary heat source
 Home also must be wired for electricity, cannot be 100% solar powered. Solar must be a secondary source of power.
Details on coverage: Click Here
Homeowner's Policy: Self Built  And For Those Will Will Travel Often: Transport Can Be Covered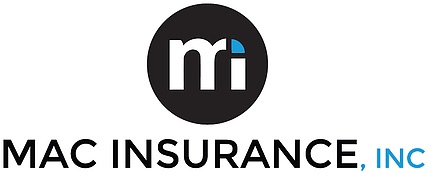 Micheal Carmona : Agent, Owner 971-238-2502 Website

Here at MAC Insurance, Inc. we take pride in our ability to help tiny house homeowners create an insurance policy that is right for them. We are located in Portland, Oregon but can insure in over 40+ states!
We truly believe that our customer service reviews both on Google and Facebook really speak for themselves.
Our coverage includes coverage for the tiny house, personal property, and liability just like a real homeowners policy. Self built, manufactured built, RVIA and non RVIA we can get you covered. Theft and coverage while you're on the move are available as well. We have an extremely easy quoting process, quick turnaround, and minimal inspections necessary.
​
We offer a large variety of insurance policies including Auto Insurance, Home Insurance, Renters Insurance, Life Insurance, Health Insurance, RV Insurance, Business Insurance, Workers Comp Insurance and of course Tiny Home Insurance.
WHAT KIND OF TINY HOUSES CAN YOU COVER? 
We can insure Tiny Houses on wheels or houses that are stationary. We're fine with Self built, Builder built, RV  certified, and RVIA approved. We can even cover Skoolies that are professionally converted.

​
I'M A TINY HOUSE BUILDER CAN YOU COVER MY BUSINESS?
Absolutely! We can provide coverage for General Liability, Professional Liability, Business Auto, and Inventory too.
​
WHO CAN BE INSURED?
We can insure you if the Tiny home is your primary home, secondary/vacation home, seasonal location , or a rental (short and/or long term). 
​
HOW MUCH DOES IT COST?
We have seen it as low as $400 a year to as high as $1500 a year. Depends how you much you have invested into your tiny house. Tiny homes closer and above $100k can have a price tag with the insurance policy as well.
​
WHAT IS THE DIFFERENCE BETWEEN A HOMEOWNERS POLICY AND THIS?
Regular home insurance policies weren't written to cover a home that has the ability to be on the move or has a chance of getting stolen. 
​
WHAT ARE THE DIFFERENT TYPES OF COVERAGE'S IN A POLICY?
Coverage A – Dwelling – This is the value of your tiny house if it gets damaged. We insure as low as $25,000 to as much as $150,000. If you buy it from a builder the price of purchase is usually the Coverage A limit. 
​
Coverage B – other Structures – This is for your solar panels, built on decks, and other property structures that are not part of the tiny house. We can do up to $50,000.
​
Coverage C – Contents – All personal belongings inside your house. If you were to turn your tiny upside down and whatever falls out is part of your personal property. Clothing, pots and pans, TV, electronics, your bed, etc.
​
Replacement Cost for Contents –  Whenever you have a loss your contents will be replaced brand new and not at its depreciated value. Meaning your 5 year old TV that might cost $40 now would be replaced by a $500 TV. 
​
Theft of Contents – We can offer up to $3,000 in theft coverage for your belongings.
​
Theft of Tiny Home – If you are worried about your tiny house being stolen then you need this! We provide a tracker so that if your house was ever stolen we can always have a way of finding it. 
​
Trip Endorsement – If you're the type of person who travels with your home  or needs to move it from an old location to a new we can make sure you are always covered on the go. 
​
Liability – Provides coverage for inside your premise and outside your premise. If someone were to get hurt on your premise and they were to sue you this is where your liability comes in. It would help pay towards any medical bills or charges from a lawsuit. This also covers you if you were to accidentally somehow hurt someone else. Like when a snowboarder collides with another or a fisherman hooks his buddy.

Wood Stoves- They will insurance tiny homes that have wood stoves as their primary heat!!!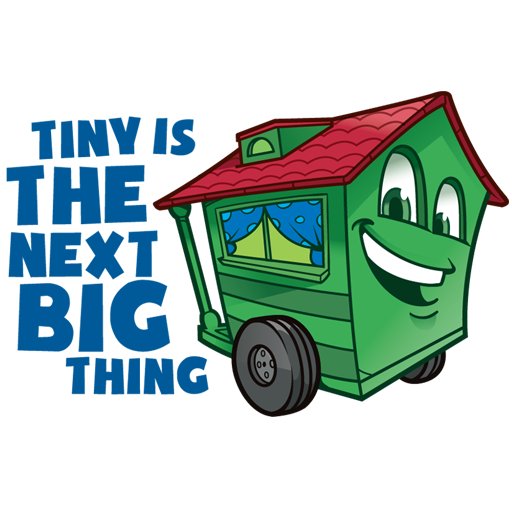 Strategic Insurance Agency LLC: Andrea 719 476 0106
If you are going to be traveling in your tiny home and need a homeowner's policy and you want to cover the transport because you are picking it up yourself, give Melissa a call. Strategic also offers insurance for off the grid tiny homes.
States  they provide tiny homes insurance in are Arizona, California, Colorado, Idaho, North Carolina, New Mexico, Oregon,Tennessee & Washington. Liability limits of $50k, $100k & $300k, and a trip endorsement which is $150 for the policy term, regardless of the amount  of trips.
 Commercial Insurance With Strategic Insurance Agency LLC

Martin Burlingame 719 476 0104 For your commercial needs.
Tiny Home Insurance: Ontario, Canada

Dave Burns is a broker with Kingston Specialty Group that can help you obtain insurance in Ontario, Canada.  If you live in a different province, he can refer you to another broker.  Dave can provide insurance for owner or tenant occupied and off the grid tiny homes. Dave can also provide insurance for shells. If you are from Canada and you are having a cabin built in the US,  it is a good idea to talk to Dave Burns first regarding the heating choices allowed and inspections required if you are buying a shell or a completed cabin from us.
The prices are very reasonable. Dave writes commercial policies as well.
David Burns RIB (Ont.) CAIB
Account Executive
844 Gardiners Road
Kingston, ON  K7M 3X9
Phone (613)634-8111
Cell (613)329-2628
Fax (613)634-5822
dburns@kingstoninsurance.ca
janet@tinyportablecedarcabins.com
509 345 2013
509 770 1694
Save
Save
Save
Save
Save
Save
Save
Save
Save
Save
Save
Save
Save
Save
Save
Save
Save
Save
Save
Save
Save
Save
Save
Save
Save
Save
Save
Save
Save
Save
Save
Save
Save
Save
Save
Save
Save
Save
Save
Save
Save
Save
Save
Save
Save
Save
Save
Save
Save
Save
Save
Save
Save
Save
Save
Save
Save
Save
Save