Hearthouse Tiny Village: Wa. State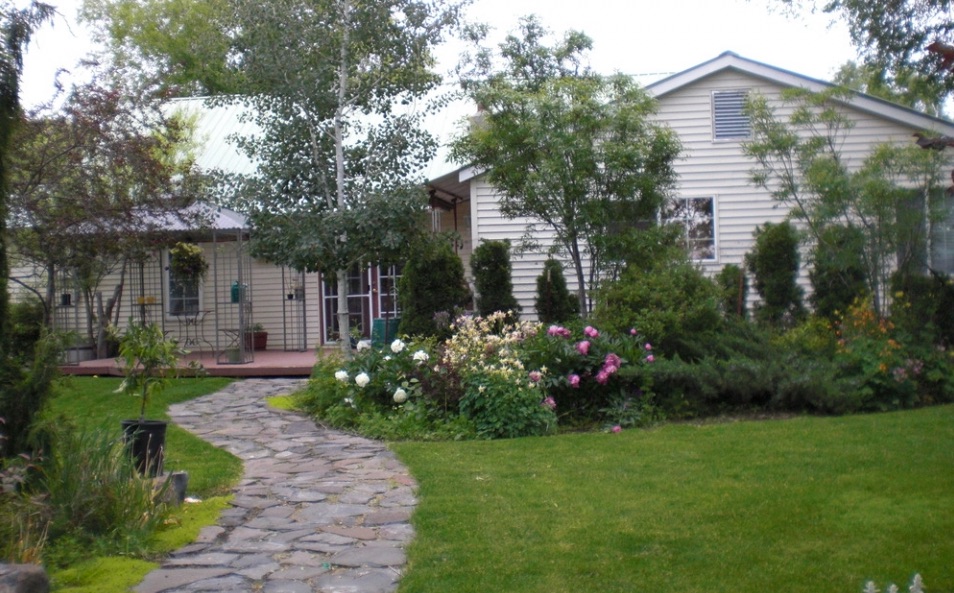 Hearthouse Tiny Village is my tiny home community in Marlin,  Washington State. It has a population of under 50 people which I love! Marlin is 4 hours from Seattle, 2 hours from Spokane and 40 minutes from Moses Lake, Wa. Moses Lake is a city with around 22,000 people and has many employment opportunities in manufacturing with full benefits.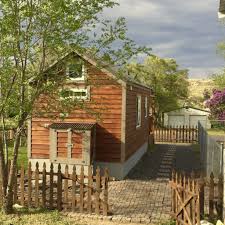 Far From The Maddening Roads
I feel so blessed to be here. As I sit here writing, the sun is shining, my dogs are lined up around me, I have  all the windows open and I can hear the peaceful sound of the waterfalls in the pond.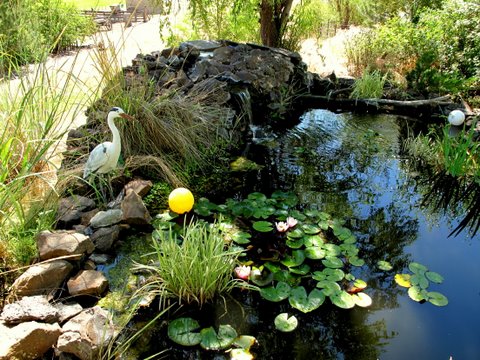 All the flowers are in bloom and the aroma is mesmerizing. I am surrounded by  exquisite shades of emerald and soft green foliage and trees, some that are 100 feet tall,  that leaves me in awe of the miracles of life and creation. I have a peace of heaven, here on earth. Can you believe this is the desert?
Driving Into Marlin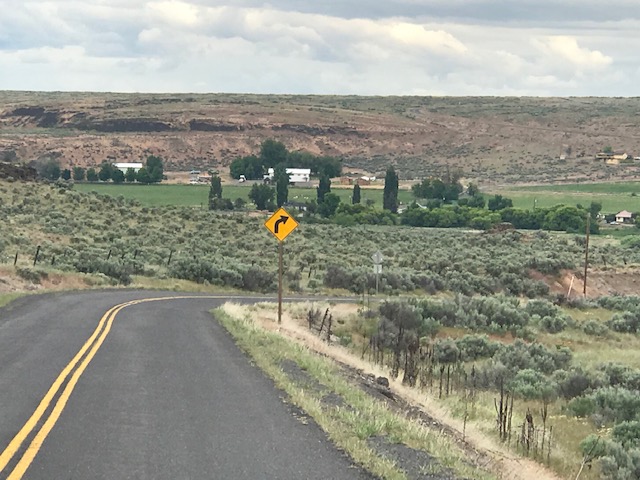 I will never forget my last trip moving from Seattle, knowing I never had to be stuck in travel and  I could let go of that feeling of anguish you have in crowds that make you feel unsafe, or worrying if you were going to be robbed.
My Favorite Tree Going Toward Ephrata: Where Eagles Nest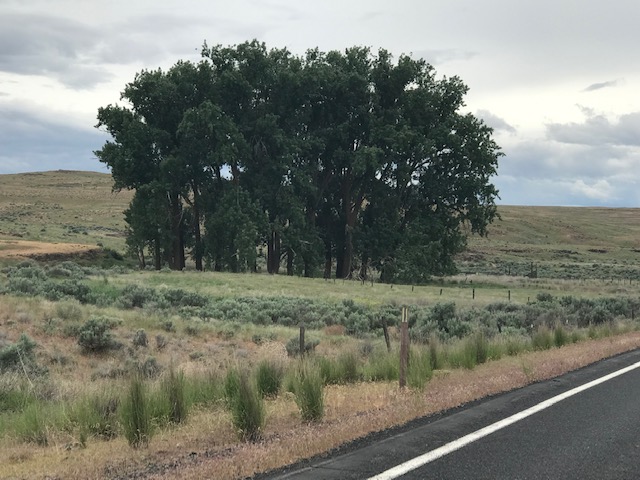 I have traded the city lights for stars and the hustle and bustle for a life that is more peaceful, calm and about simple joys.
Trading Traffic For A Quiet Road With Gorgeous Nature Everywhere You Look!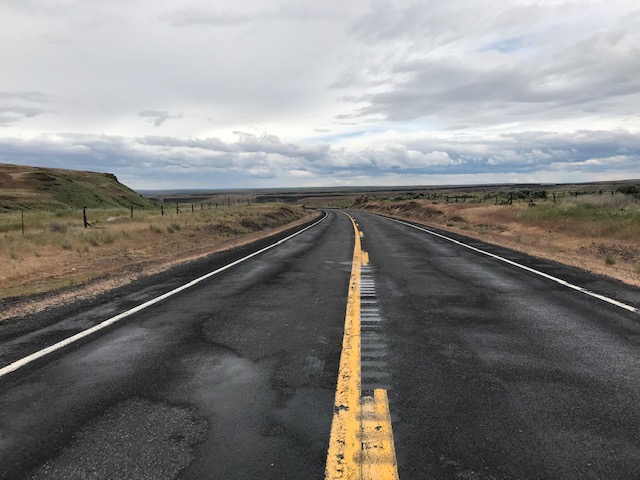 No Crime Here
There is no crime here. I guess the worst thing that happened was when were forwarded  a letter from our internet company that they received from Los Angeles because someone on the property downloaded a Game Of Thrones episode and warned us not to do it again. When they mailed the letter they probably thought where in the world is Marlin?
About Marlin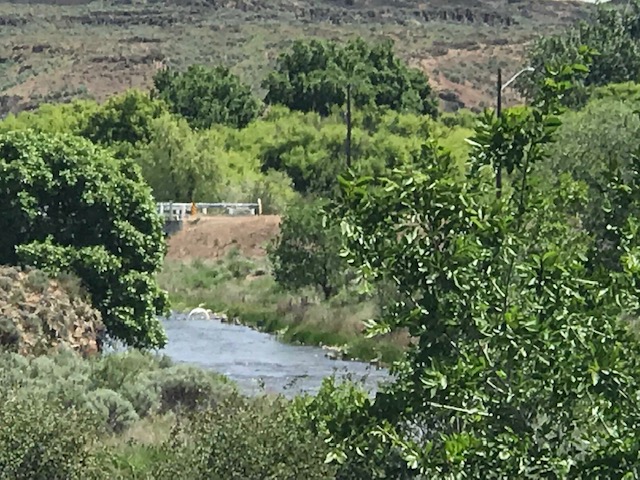 Beautiful Creek Nearby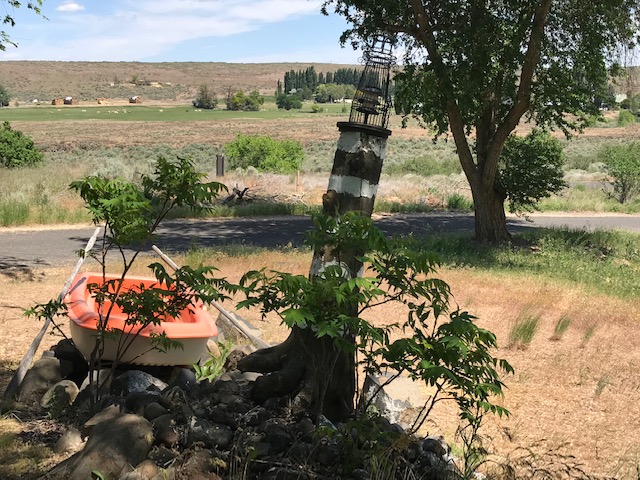 Marlin is the smallest incorporated town in Washington. Our mayor raises free range cattle and there is an amazing array of wild life roaming free here like deer, wild turkeys, adorable little beavers, eagle sightings  and twice I have seen a gorgeous blue heron. The sunsets with take your breath away.
Most of the town is deserted and there are  some possible buying opportunities here that are not listed. There is not much going on here, but that is how I like it.
Hearthouse Tiny Village: Wa. State
Hearthouse Tiny Village is on 2 acres and consists of two tiny home rentals, a darling little yellow home, the cabin Dave built for me called the Nostalgia Cottage, a space for a Tiny Home or RV and my home. I am blessed to have a shop, greenhouse and an old barn. Both of my tiny homes are rented, but I can put you on a list if there is an opening. We all have our own space, privacy with our own fenced area.
Little Yellow Tiny Home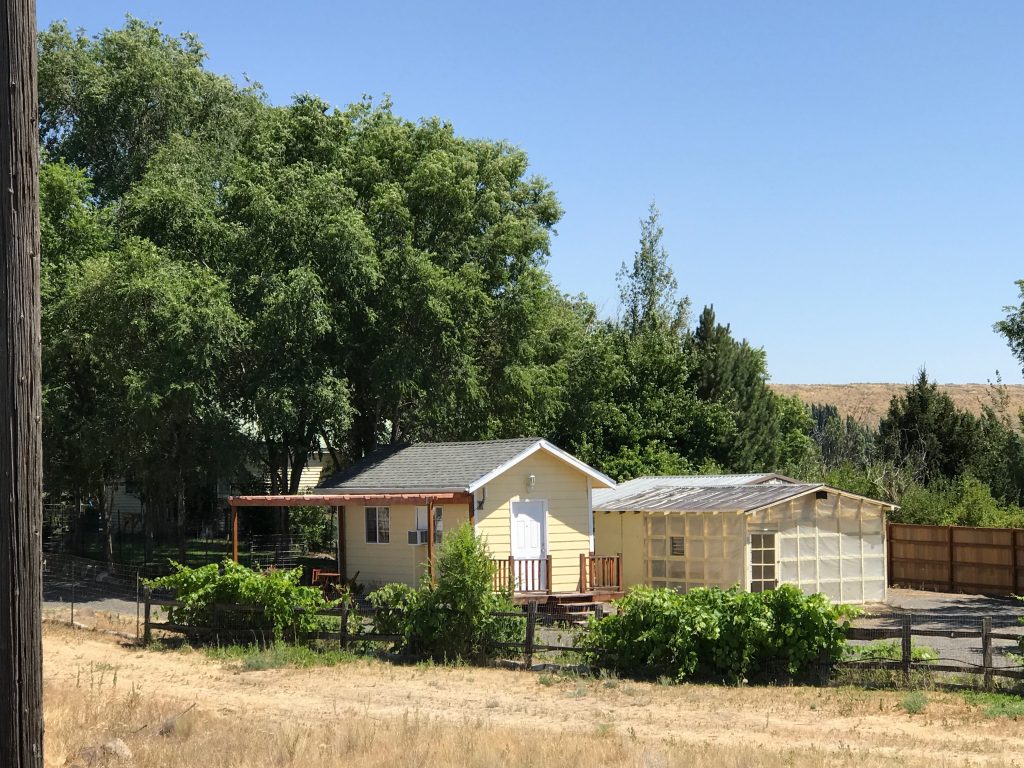 The Nostalgia Cottage
Tiny Home Parking Available Now
I have a large fenced area, around 3000 square feet  for a tiny home or an RV. Please give me a call if you are interested.  I have it set up for 30 or 50 Amps. It needs some landscaping love and I would give the first month free if you want to invest in some trees or a clover lawn or in some way help to make it gorgeous.
Who Would Be A Good Fit
Open to all ages that love a rural lifestyle
Drug free, addiction free
Open Communicator
Must LOVE Dogs!
More dogs allowed: case by case
Must use compost toilet
Must use biodegradable products
Participate in recycling
Social but respectful of privacy
No forced gatherings
Home Must Be Insured
Would love someone who gardened!
Please Contact Me If You Want To Know More
janet@tinyportablecedarcabins.com
509 345 2013