Forest Tiny Home Incredible Community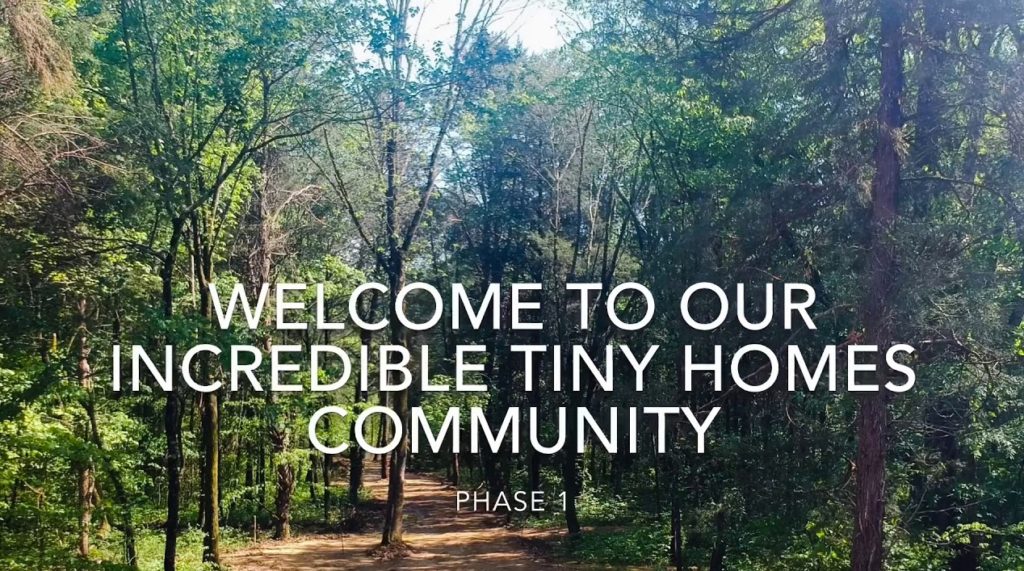 Cocke County Is Tiny Home Friendly
Forest Tiny Home Community- has two spaces for lease left for your moveable tiny home in Newport, Tennessee in Cocke, County. All styles of tiny home are welcome here! The Forest Incredible Community  is the first phase of three tiny home communities planned by Incredible Tiny Homes.
How The Communities Are Developed
To start any of these communities they need 30 people to enter into a 3-year lease with a $6,000 deposit. In exchange, you'll receive a maintained lot for your tiny home complete with water and sewer hookups. The first two years of your lease are rent-free, and the third year will only cost $200 per month. Utilities will be set up in your name so you only pay for what you use. They  expect to finish construction on a community 6 months after everyone's signed up, but they  can build communities simultaneously as long as they  have 30 contracts per community.
 Features: Wide Open Skies Perfect For Solar:  All Utilities On Site
60 X 60 Lots
30 Or 50 Amps
Water
Sewer
Beach And Prairie: 30 People Needed For Each Development
Beach and Prairie are two more planned communities that have not started development yet, they will still have the same requirement of 30 people to start the development.
No Restrictions In Cocke County
Cocke county was just featured in the news and the county is attracting a lot of happy tiny home dwellers.
Newport home to dozens of new tiny homes Sept. 12th, 2019
It's all happening off a side road in Newport, Tennessee. Now people are moving to a Cocke County and jobs are being created. "We've got 68 people moving to Cocke County from all over the United States. From New Mexico. From Washington. From Arizona. While this may have you itching to invest in a tiny home, be mindful of strict local regulations and coding. Cocke County has embraced them but regulations on what defines 'a house' haven't caught up everywhere.
"The county is open to tiny homes. There's no restrictions," Jones said.